Posted by Lynn Smythe on May 29th 2020
by Lynn Smythe
All About Insoles, Inserts and Orthotics
When shopping for new shoes, the final piece of the footwear puzzle is determining what type of accessories you might need. Did you know that most footwear manufacturers design their shoes to fit the average foot type? This means you may need to add an aftermarket insert, insole or orthotic to adjust the fit for your specific foot shape and arch type.
While there are exceptions, the inserts that come with most shoes offer very little in the way of cushioning or arch support. Certified Pedorthist Gretchen Lima offers a bit of insight on inserts and says, ""Although many people can use off the shelf insoles and inserts, many of the customers I work with see great results with custom orthotics."
You may have added footwear accessories to your flats, running shoes or work boots, but do you know the difference between orthotics, insoles and inserts? In reality, the terms are pretty much interchangeable.
Insoles
Insoles or inner soles may refer to the factory installed liners (AKA sock liners) in your shoes, removable foam insoles or aftermarket insoles.
Shoe Inserts
Although this term can refer to factory installed inserts, it is most often used when discussing aftermarket inserts. You buy this footwear accessory to insert into your shoe hence: shoe insert.
Orthotics
Orthotics once referred to a medical footwear device available by prescription from a Podiatrist. But now the term is used generically to refer to any type of shoe insert that helps promote healthy feet. This can include off-the-shelf insoles, custom 3D printed orthotic insoles or even the prescription orthotics recommended by your foot doctor.
It is easy to shop for orthotics that make your shoes more comfortable and help correct common foot ailments such as Plantar Fasciitis and Metatarsalgia. All you have to do is a quick search online, or visit your local shoe store, to find a variety of insoles to choose from.

Above: Spenco Polysorb Walker Runner Insoles are the perfect shoe inserts for runners, walkers and joggers.
Top Reasons to Use Orthotics and Inserts
Aftermarket inserts and custom orthotics are used to enhance the comfort of your shoes, provide better arch support and bring your feet back into alignment. You can get orthotics, inserts and insoles off-the-shelf from retail stores, custom made using a plaster cast impression of your feet, or made to order from a 3D computer scan of your feet
Top reasons to use insoles include providing pain relief and correcting common foot ailments such as:
Flat feet
Fallen arches
Hammertoes
Metatarsalgia
Bursitis
Hammer, claw and mallet toes
Foot pad atrophy
Gout
Corns and calluses
Heel spurs
Osteoarthritis or rheumatoid arthritis of the toes
Over pronation
Under pronation (supination)
One important tip to remember when switching to a new shoe accessory is to ease yourself into your new orthotic insoles. The recommendation is to wear your new shoe inserts for just a few hours to start. Then you can gradually increase the time you wear them - this lets your body adapt to a greater level of support over a period of a few days.
Also, if you are not sure what type of insole or orthotic you need, you may want to consult with a Podiatrist or other foot health expert.
Foot Arch Types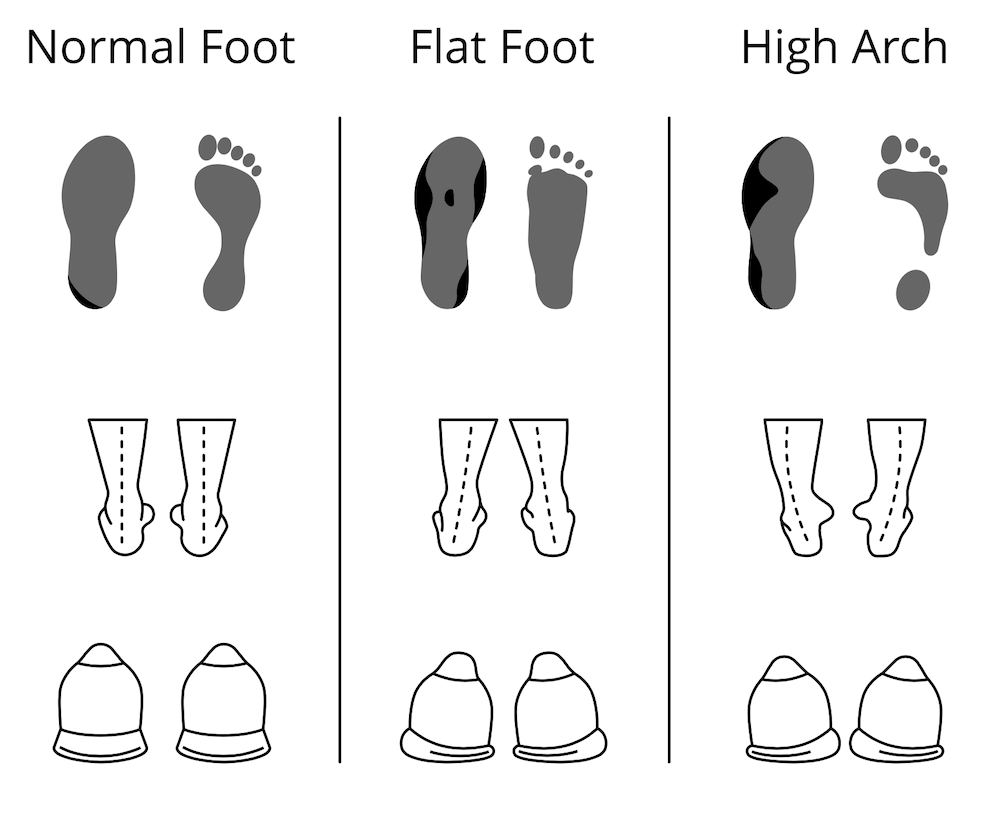 Pedorthists Are Foot Fit Specialists
Foot doctors and shoe fit specialists help people dealing with foot ailments, foot trauma and foot deformities find the best fitting shoes. These foot health experts also make recommendations for inserts and insoles to help correct any imbalance problems.
Custom orthotics were once an expensive and time consuming option that required a visit to a Podiatrist. Your foot doctor would create an impression of your feet and use the resulting mold to create your custom orthotics. But technology has advanced to the point where getting affordable custom orthotics is as easy as visiting your local shoe store and consulting with a Sales Associate or an American Board Certified Pedorthist.
Pedorthists are shoe fit experts specializing in adult and children, chronic foot pain and diabetics. Pedorthist certification includes completion of an approved education program and at least 1,000 hours of supervised patient care experience. While some pedorthists have their own private practice, others work in hospitals, clinics or even retail shoe stores.
If you want to consult with a professional shoe fitter to help you pick out your shoe inserts, insoles and orthotics, you are in luck. Gretchen Lima is a Certified Pedorthist working out of our Manchester, VT, retail store. During your shoe fit consultation Gretchen will measure your feet, assess your gait and make recommendations for both shoes and orthotics.
Call our Manchester, Vermont store to schedule your complimentary shoe fit consultation with Certified Pedorthist Gretchen Lima: 802-362-4378.

Above: The Aetrex Albert 3D foot scanner is available at our stores in Troy, NY, Bennington, VT and Manchester, VT.
Memory Foam and Orthotic Insole Features
Before you start shopping for your next pair of shoe inserts, you need to answer the question: what kind of insoles do I need? Are you looking for insoles for your pumps, slingbacks, clogs, running shoes or hiking boots? Are you experiencing pain in the front of your foot?
You are in luck because you can find insoles, inserts and orthotics for just about any activity and every foot type.
For example, memory foam provides comfortable cushioning which works really well if you spend long days walking and standing. Then there are insoles with special microbial liners to help control bacteria and odor - a feature that is especially helpful for keeping your running shoes, gym sneakers and cross trainers fresh as a daisy.
Pay attention to the following features when searching for your next pair of orthotic insoles:
Insole Sizing
Some insole brands fit a range of shoe sizes and are meant to be trimmed to fit before use. For instance, a size medium in Timberland Pro Insoles with anti-fatigue technology corresponds to men's size 8/9 or women's size 9/10.
If you are between sizes, buy a size up and carefully trim off the excess material from the toe end of the insoles. Here is a handy tip: if your shoes have removable inserts, take them out and use them as a template when trimming your new insoles.
Insole Materials
Insoles are available in a variety of materials including cork, leather, gel, foam or a combination of materials. Leather is a great material for dress shoes, memory foam or gel is perfect for your hiking and walking shoes while cork is naturally shock resistant to provide extra cushioning and optimal rebound for your running shoes.
Insole Placement
If your shoes have removable inserts, take them out before adding your aftermarket insoles. If that is not possible, you may be able to place your insoles on top of the factory installed inserts.
Other options to make sure your insoles will fit into your shoes, without adding too much extra volume, is to either use a thin sole style or a 3/4 length insole that will not require any trimming to fit.
Insole Footbed Types
Footbed types range from almost completely stiff to extremely flexible. Top footbed options include cushioned arch support, rigid arch support, semi-rigid arch support or flat cushioning (i.e. no arch support).
It is helpful to know your specific arch type and gait type before buying insoles. If your feet role in, or pronate, you will probably need a stiffer posted insole, but if your feet role out, or supinate, you may need a more flexible, neutral insole. Then there are insoles with metatarsal support if you have pain in the ball of your foot.
Insole Arch Types
Choose insoles that offer the proper support for your arch type: normal arch, high arch, or flat feet. If you are not sure of your arch type, visit a shoe store, such as Family Footwear Center, that offers free foot scans.
Aetrex foot scanning devices are available at all five Family Footwear Center retail stores. Ask a Sales Associate for a complimentary foot scan that will map out pressure points, measure your shoe size, determine your arch type and make recommendations for the best orthotic insoles.

Top Insoles, Inserts and Orthotics
At Family Footwear Center we carry many brands of inserts, insoles and orthotics including Aetrex, Chippewa, Spenco and Timberland PRO. Full-length insoles include cushioned insoles, arch-supporting insoles and heat-moldable insoles. Partial shoe inserts include things like heel lifts, heel cups, ¾ length shoe inserts and metatarsal pads.
Best Spenco Shoe Inserts
Spenco is a trusted brand that has been making heel pads, arch supports and shoe insoles for more than 40 years.
When adding insoles to your shoes, you should remove the factory installed inserts if possible. If they are not removable, you can try placing your new orthotics on top of the existing insoles.
When choosing this option, make sure your shoes do not end up feeling too tight or uncomfortable. Spenco makes some of their insoles in ¾ length which allows for additional toe room in tighter fitting footwear.
Top Spenco insole styles include:
Regularly check your insoles for any signs of wear as this is a good indication they probably need replacing.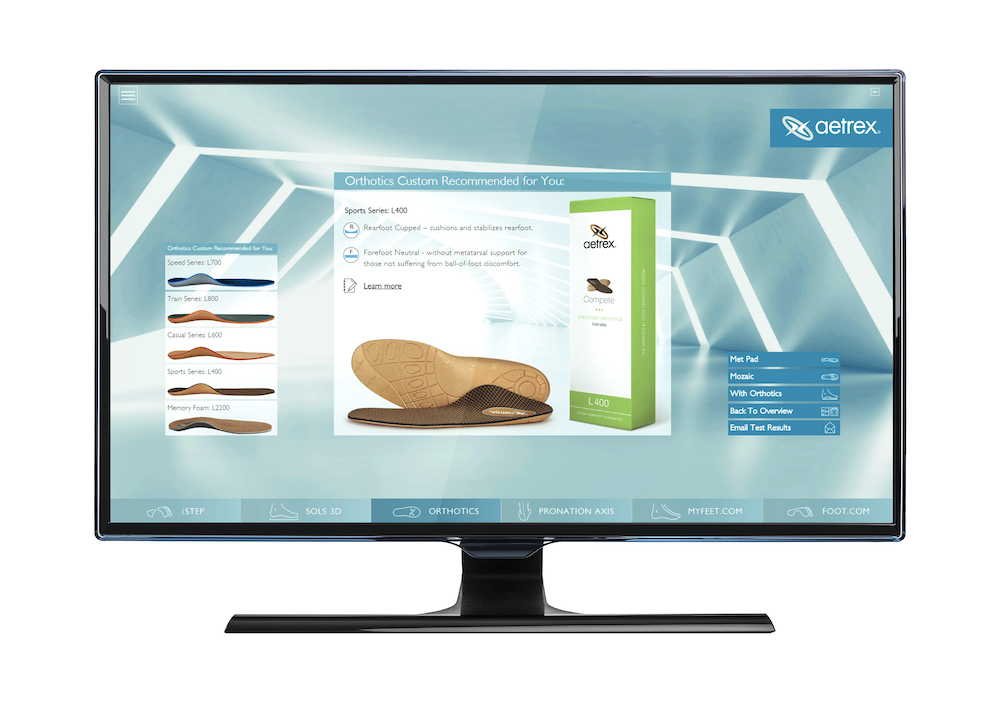 Above: Get fit for shoes and orthotics at Family Footwear Center using Aetrex foot scanning technology.
Top Aetrex Insoles and Orthotics
Many off-the-shelf heel pads, gel pads, metatarsal pads or accommodative orthotics do a fantastic job at correcting specific foot problems. These retail store shoe insert options do not require a prescription, saving you a trip to the foot doctor.
Aetrex is the world leader in shoe fitting technology and orthotics, offering the support and quality of custom-made inserts with an over-the-counter price. Aetrex Orthotics are available in men and women sizes, in a variety of styles including:
While many people can use off-the-shelf inserts, Aetrex also offers custom 3D printed orthotics which are a great option for more complicated foot problems such as Heel Spurs, Plantar Fasciitis, Metatarsalgia and Bunions. And bonus points, you can order your Aetrex custom orthotics for in-store delivery or have them sent directly to your home or office.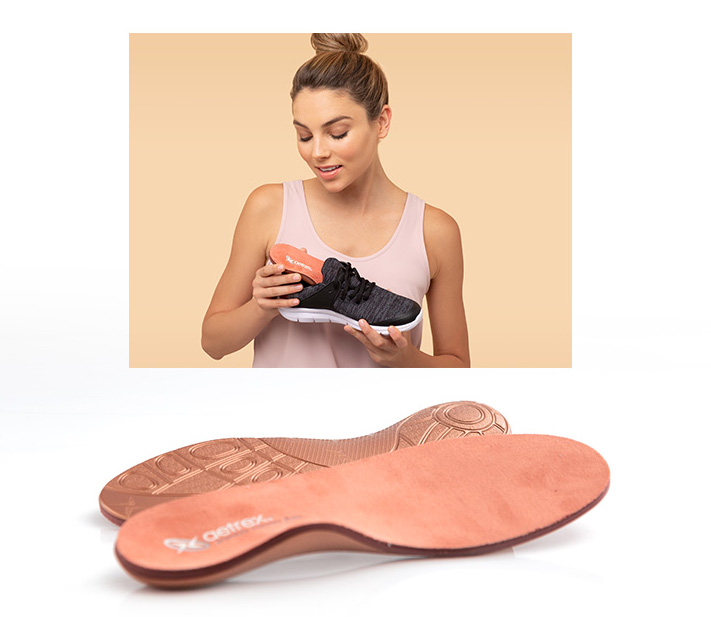 Above: Aetrex Premium Memory Foam Orthotics have IQ150 Memory Foam and a microfiber liner for superior cushioning and healthy, happy feet.
While you can move your orthotics from shoe to shoe, it really all depends on the particular style and fit in the shoe. Take a dress shoe for example; they have a narrower fit compared to a running shoe. Something like Aetrex L100W Women's Fashion Orthotics are the perfect choice for your flats, pumps and heels while the Aetrex L400 Compete Orthotics can be used with your running shoes, cross trainers and hiking boots.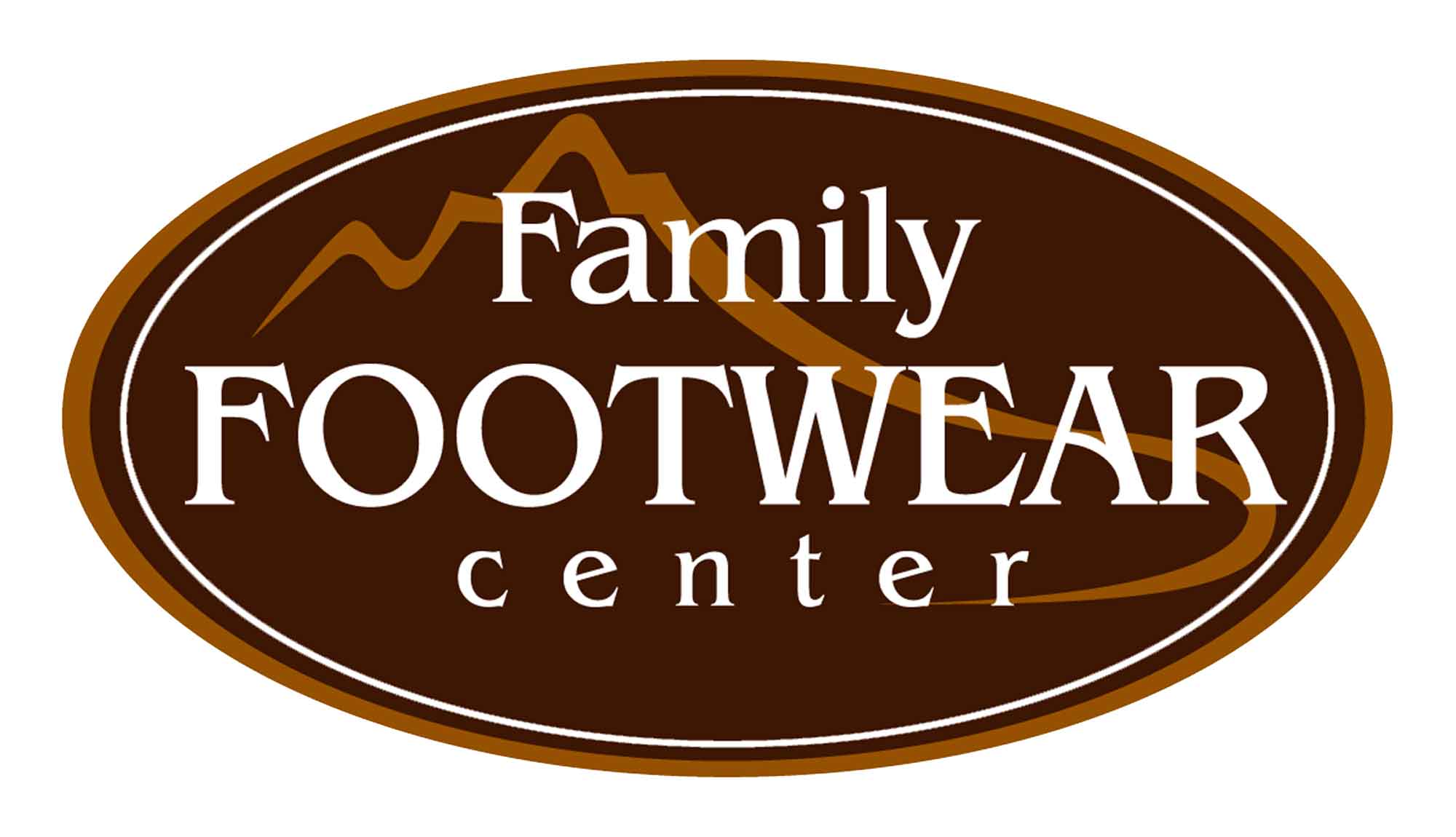 Get Fit at Family Footwear Center
Off-the-shelf insoles, shoe inserts and orthotics work well for most people. If you need help finding and buying the perfect pair of shoes or orthotics, you can take advantage of the latest developments in footwear technology.!
FREE foot scanning is offered at all 5 of our retail shoe stores. The next time you are shopping for shoes, stop by Family Footwear Center for your complimentary Aetrex foot scan, shoe fit analysis and recommendations for orthotics.
More Great Foot Health Information
If you enjoyed reading this foot health article, check out these other great educational posts on the Family Footwear Center blog.
Family Footwear Center
We Fit You Best