Posted by Lynn Smythe on Mar 18th 2020
Aetrex 3D Foot Scanner | Customized Orthotics at Family Footwear Center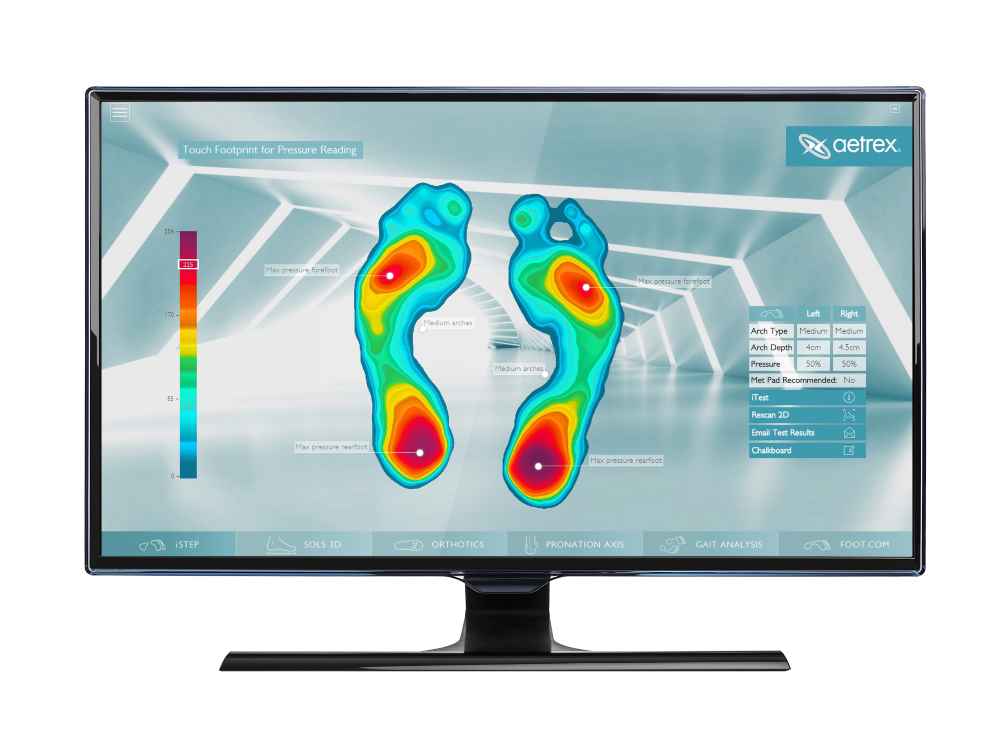 by Lynn Smythe
Dealing With Common Foot Problems
If you have ever dealt with foot problems, such as recurring heel pain, arch pain or pain in the ball of your foot, you know the difficulty of finding comfortable footwear. Corns, Calluses, Bunions, Heel Spurs, Plantar Fasciitis and other foot problems can result in you having one foot that is slightly wider or longer than the other. Do you go up a size, buy a wider size or think about getting inserts, insoles or orthotics to correct these issues?
According to a study published in the Journal of Foot and Ankle Research1, between 63 and 72 percent of people in the U.S. are wearing the wrong size shoe. Either the length of the shoe is too short, or the width is too narrow to comfortably accommodate your actual foot size. Are you one of the unlucky ones wearing ill-fitting and uncomfortable shoes?
With so many shoe options to choose from, it's hard to decide what is the best choice for you and your feet. Many retail shoe stores, like Family Footwear Center, offer a variety of fitting services and take the time to find the best shoes for your unique feet. One of these specialty-fit services is Aetrex's Albert 3D foot scan.

Above: For the best shoe fit, get your feet measured every time you buy new shoes.
The Ultimate in Footwear Technology
Aetrex's Albert technology provides a complete 3D scan of your feet that lets you dial in the fit and comfort of your shoes. Family Footwear Center's highly trained sales associate will perform the scan, providing you with a comprehensive foot analysis that includes recommendations for Aetrex Inserts and orthotics.
One amazing benefit of getting a three-dimensional scan of your feet is the option to have custom-made orthotics created just for you. Once your Aetrex scan is complete, your sales associate will walk you through the results including your foot size, pressure points and gait analysis. The scan also includes recommendations for different types of Aetrex Orthotics to help correct any foot issues such as Metatarsalgia, Plantar Fasciitis or Overpronation.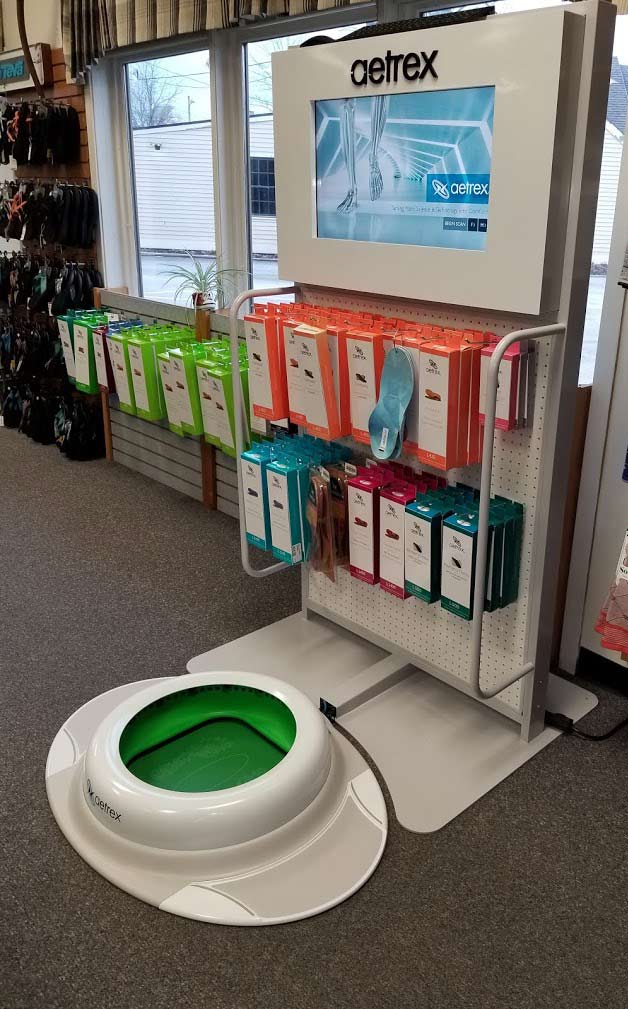 Above: get your Aetrex Albert 3D foot scan at Family Footwear Center.
Best Aetrex Orthotics for Your Feet
Aetrex Orthotics are available in a variety of styles including:
Compete Orthotics
Casual Comfort Orthotics
Fashion Orthotics
Memory Foam Orthotics
Custom 3D Printed Orthotics
The Aetrex Compete Orthotics are a great choice for an active lifestyle to help you stay injury free while participating in your favorite running, walking or hiking pursuits. Aetrex Casual Comfort Orthotics provide great cushioning and support and are perfect if you're looking for insoles for everyday wear. Choose a pair of the Aetrex Fashion Orthotics to wear with your heels, flats, dress shoes and other shoes without removable insoles.
Aetrex's Memory Foam Orthotics provide extra cushioning and are a great choice if you spend long hours standing on your feet. For the ultimate in customized footwear, that bring relief to a variety of foot ailment issues, consider Aetrex Custom 3D Printed Orthotics.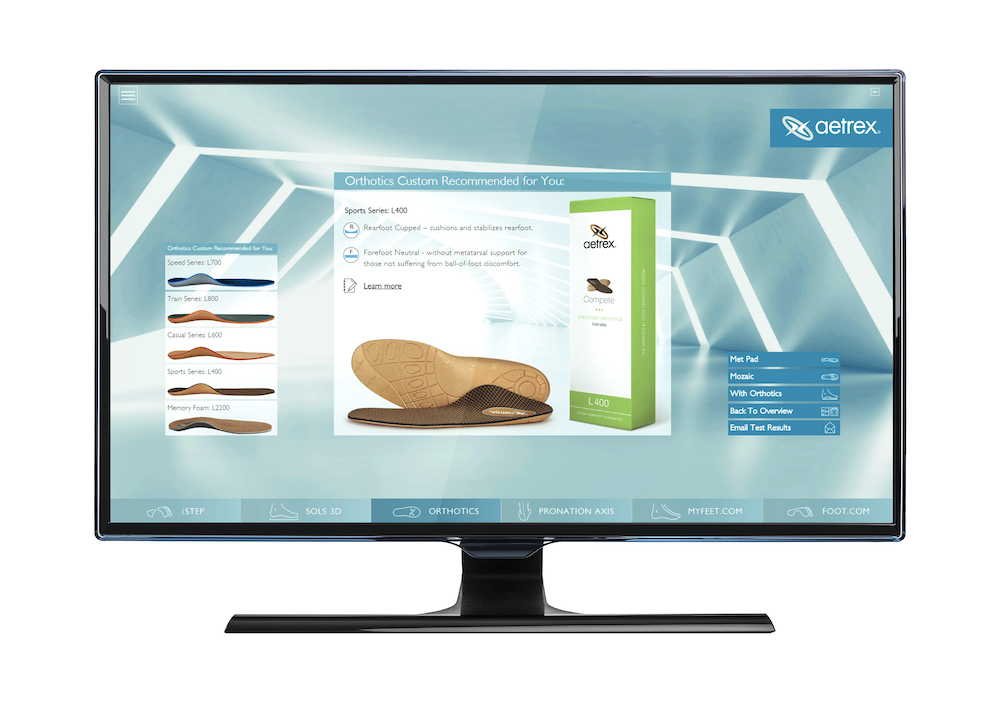 Above: Get recommendations for Aetrex orthotics, insoles and inserts with the Albert 3D foot scanner.
Aetrex Quality Custom Orthotics
First, let's go over the top benefits of using Aetrex orthotics and inserts in your shoes, sneakers, boots and flats. Insoles help to evenly distribute pressure across your feet providing you with better stability and balance. Orthotics also help with arch support, provide overall cushioning and improve your posture - all of which can help lessen foot and back pain.
If you are looking for the ultimate in foot scanning technology, Aetrex Worldwide offers the perfect solution. The Aetrex Albert scanner not only scans the bottom of your feet, the state-of-the-art technology also does a complete, three dimensional scan of your feet and ankles.
Custom orthotics are specifically made to address the unique pressure points and profile of your feet. Aetrex translates the data captured in your scan to create a 3D custom printed orthotic that matches the precise size and shape of each foot.
If you are interested in this option, your sales associate will guide you through ordering your own pair of custom Aetrex Orthotics. You even have the option to have your orthotics delivered to either your local Family Footwear Center, or directly to your home.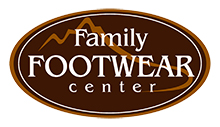 Get a 3D Foot Scan at Family Footwear Center
Stop by Family Footwear Center today and experience the latest in shoe fit technology. The Aetrex Albert 3D foot scanner is available at our stores in Troy, NY, Bennington, VT and Manchester, VT.
Our stores in Lake George, NY, and Lenox, MA, offer the iStep Luna digital pressure scanner providing valuable information such as arch type identification, foot pain identifier and orthotic comparison.
Family Footwear Center
We Fit You Best
References
1. Buldt, A.K., Menz, H.B. Incorrectly fitted footwear, foot pain and foot disorders: a systematic search and narrative review of the literature. J Foot Ankle Res 11, 43 (2018).https://doi.org/10.1186/s13047-018-0284-z