Posted by Lynn Smythe on Apr 17th 2020
Diabetic Foot Care | Daily Checklist for Optimal Foot Health
by Lynn Smythe
Healthy Feet Are Happy Feet
According to the Centers for Disease Control and Prevention (CDC), more than 34 million adults in the United States have diabetes, while another 88 million have pre-diabetes. 1 Poor circulation and nerve damage (diabetic neuropathy) are two complications associated with diabetes and often results in the loss of ability to feel heat, cold and pain.
As a result of this loss of sensation, the American Diabetes Association says, "you might not notice a foot injury until the skin breaks down and becomes infected."2 The CDC found that about 25 percent of diabetic patients end up with foot sores that are slow to heal and in extreme cases can result in amputation of toes, feet or legs.
If you have diabetes, you should make daily foot health checks part of your regular self-care routine.
Take a few minutes every morning to thoroughly inspect your feet, while looking for any sores, red spots or areas of discoloration. Use a mirror if necessary to help you inspect the bottom of your feet. If you have difficulty completing this diabetic foot check routine on your own, have a friend or family member help you.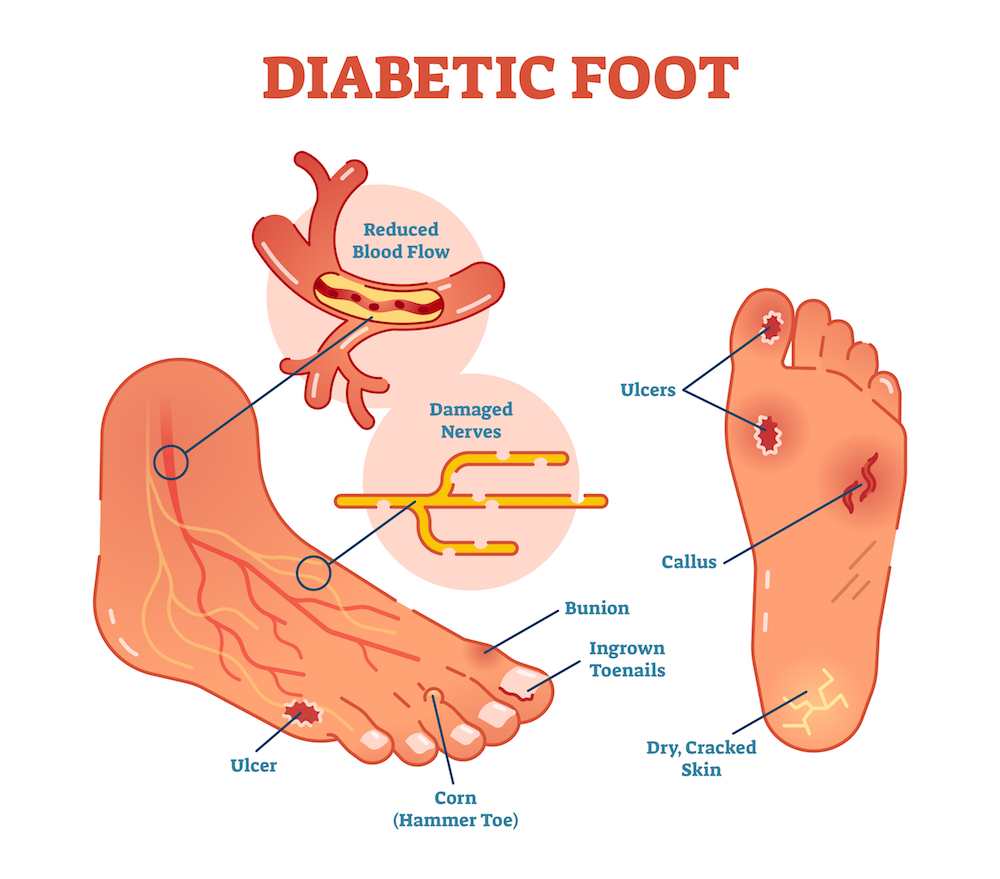 If you notice any significant changes in your overall foot health, contact your podiatrist or primary care doctor.
Daily Diabetic Foot-care Checklist
While this checklist focuses on diabetic foot health, it contains many great foot-care tips anyone can follow.
When washing your feet, use mild soap and lukewarm (not hot) water. Dry your feet off, concentrating on the area between your toes, using a soft, absorbent towel.
Moisturize the tops and bottoms of your feet with lotion to keep skin from cracking. Avoid the areas between your toes, as this may encourage the formation of bacteria.
While you can carefully treat small patches of rough skin using a pumice stone, it is best to leave the treatment of corns and large calluses to your doctor.
Take care when cutting your toenails. Cut straight across, but not too short, as this could result in ingrown toenails.
You should always wear proper footwear that will support and protect your feet, even when you are inside your home. Walking barefoot, or just in socks, could possibly lead to potential injuries.
Check for signs of athlete's foot such as; cracking, itching or red skin between your toes.
Shake out your shoes and inspect the insides before wearing them. There could be a small pebble or gravel inside your shoes that you did not notice.
If your feet get cold at night, wear socks to bed. Due to possible loss of feeling as a result of diabetic nerve damage, you should avoid using a heating pad or hot water bottle, as this could result in a burn injury.
Wear diabetic socks to help keep your feet dry and to prevent the formation of blisters and foot ulcers. Diabetic socks sit at or above the ankle, are seamless, have non-binding non-elastic tops, have extra cushioning and are made from moisture-wicking materials.
Alternate your footwear on a daily basis to give your shoes a chance to dry out and recover. This tip is especially important when it comes to athletic shoes and sneakers that have a tendency to get wet and sweaty. Rotating shoes gives them time to air out, dry out and rebound between workouts.
Treat Yourself to a Daily Foot Massage
If you are looking for suggestions on how to improve your foot health, ask your doctor if she thinks you are a candidate for therapeutic foot massage. Something as simple as rolling a tennis ball under your feet can help improve circulation, target painful pressure points and bring relief to sore arches and the pain associated with plantar fasciitis.
If your doctor says this form of self-treatment is okay, sit in a comfortable chair, place a golf or tennis ball under the middle of your left foot and gently press down while rolling the ball around with your foot for about 3 to 5 minutes. Then repeat the process with your right foot. Some podiatrists may even offer you an in-office foot massage, as part of your regular foot health checkups.
Wear Appropriate Footwear
Here is another tip to make sure you have happy, healthy feet: wear appropriate footwear to lower the risk of damaging fragile skin on your feet. You may want to avoid thong-style sandals and open-back shoes, as these styles could possibly injure the skin between your toes, or cause heel cracks and calluses.
For the ultimate in diabetic foot comfort, look for shoe styles with adjustability options such as laces, or velcro straps. Arcopedico orthopedic knit shoes are lightweight, non-binding and are especially comfortable if you suffer with corns, calluses or bunions.

Above: Arcopedico makes many great styles of orthopedic footwear, including these LS Shocks casual knit sneakers that are available in every color of the rainbow.
Make Sure Your Shoes Fit
The final recommendations for happy, healthy feet include not wearing shoes that are worn out, broken down or have not been fit for you. That last point is especially important when it comes to your foot health - making sure you are wearing the right size and type of shoes for your unique footwear needs.
American Board Certified Pedorthist Gretchen Lima says, "proper foot care and footwear can change your life. I help my customers improve their lives one foot at a time, one shoe at a time and one step at a time." Gretchen is a professional shoe fit expert specializing in:
Adults and children
Diabetics
Chronic foot pain
Common foot ailments
If you live near or are traveling to the Manchester, Vermont, area schedule your FREE Family Footwear Center shoe fit appointment with Pedorthist Gretchen Lima: 802-362-4378.
BONUS TIP: Did you know that Aetrex foot scanning is available at all 5 of our retail shoe stores? The scanners provide a precise measurement of your feet, point out pressure points and make recommendations for Aetrex insoles and orthotics.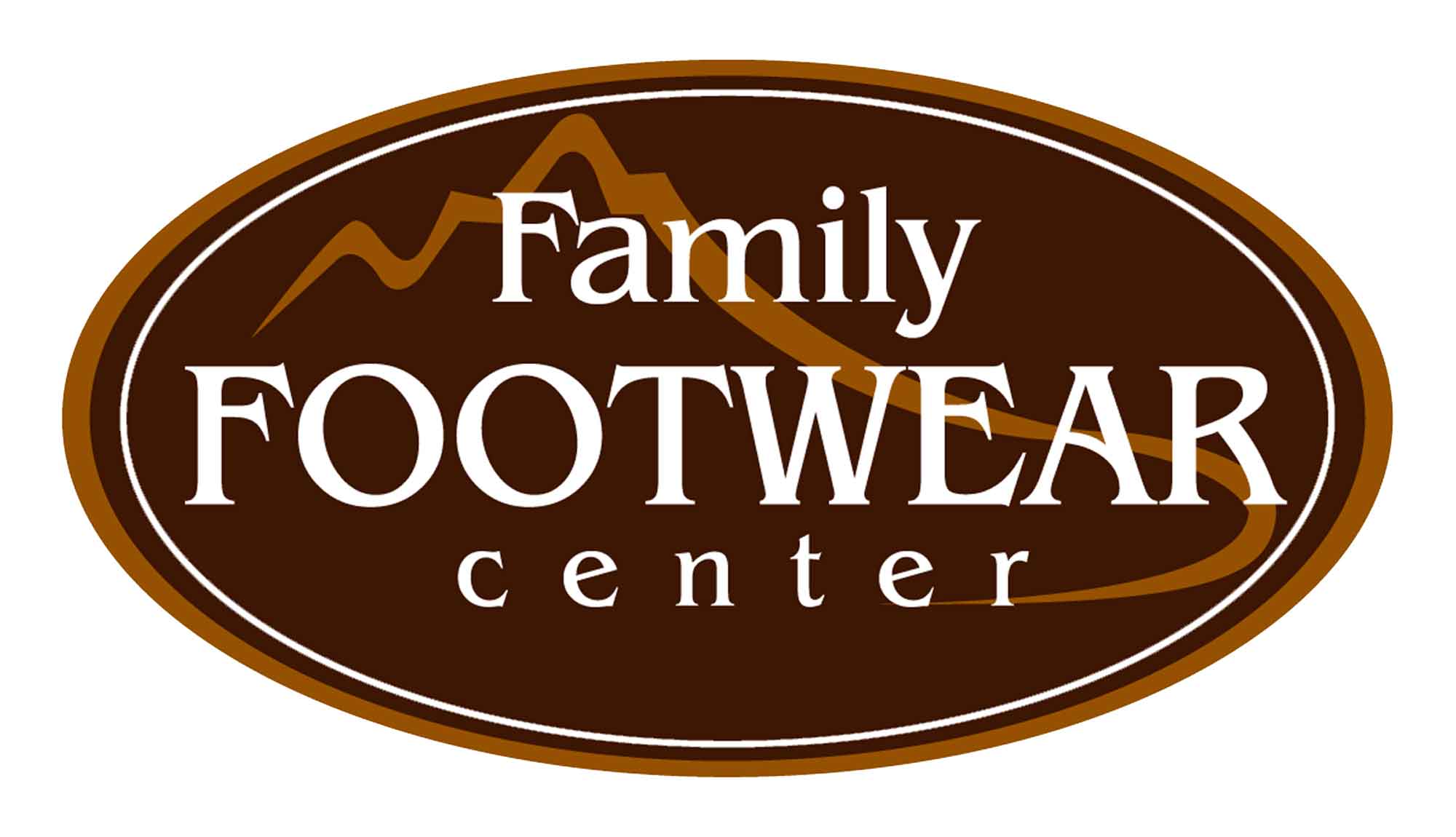 Discover Additional Foot Health Articles
We cover many informative and educational foot health topics on the Family Footwear Center blog including:
Family Footwear Center
We Fit You Best
References
1. Centers for Disease Control and Prevention. National Diabetes Statistics Report. Accessed April 14, 2020: https://www.cdc.gov/diabetes/data/statistics/statistics-report.html.
2. American Diabetes Association. Diabetes Overview: Foot Complications. Accessed April 14, 2020: https://www.diabetes.org/diabetes/complications/foot-complications

*Disclaimer: This blog is for informational purposes only and is not a substitute for medical advice.