Posted by Cara Spindler on Nov 20th 2023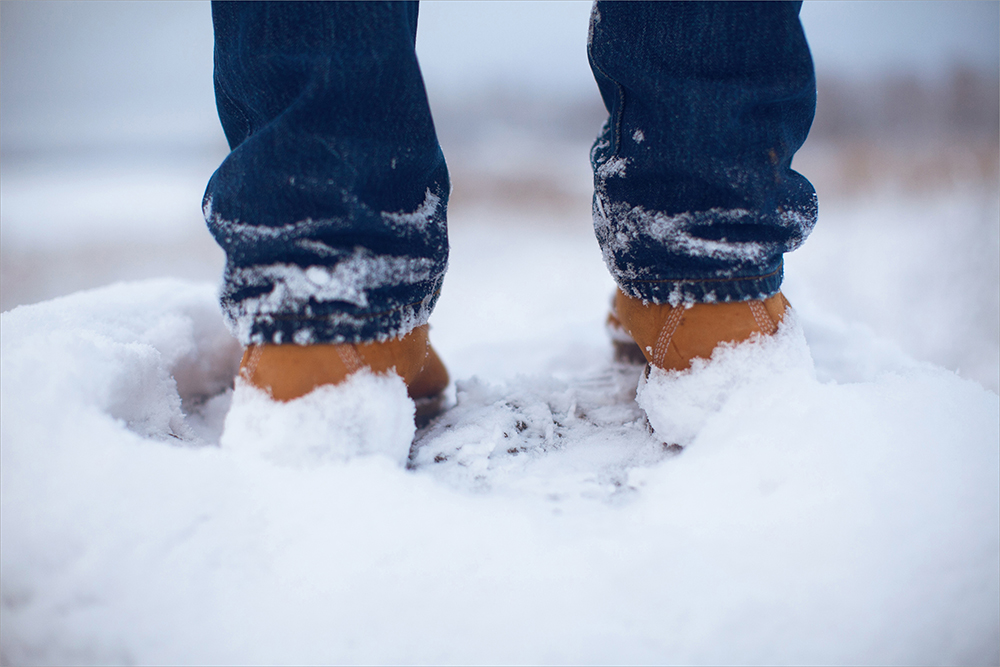 Winter Work Boots | Expert Guide to the Best Men's Winter Work Boots


By CARA SPINDLER
Let's face it. The best insulated winter work boots for men cannot just be funneled down to a "top-ten" list made up by some random guy on the internet. Many reviewers get compensation for recommending only certain styles and brands to the general public.
This is not helpful when you are searching out advice on a serious purchase: like a pair of winter work boots.
The truth is there are top-quality, insulated work boots out there that are made by all of the major work boot manufacturers in the industry today.
The key is to find the best insulated winter boots that work for you, and the job you will be doing.


Here is Expert Advice on what to look for in 2023 and why it matters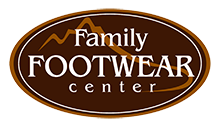 The Best Insulated Work Boots for You
Finding the best insulated work boots is easy if you arm yourself with expert knowledge. You need to know what to to look for when you head out to make your work boot purchase.
Invest in a well-made pair of work boots from a reputable company to ensure your work boots will be durable and built to last. Some work boot manufacturers, like Danner, offer a paid service that repairs, reconditions, or resoles their customer's boots to help extend the life of their purchase. However, it is important to not let the worn condition of the boots get past the point-of-no-return.
Insulated Work Boots Prevent the Loss of Body Heat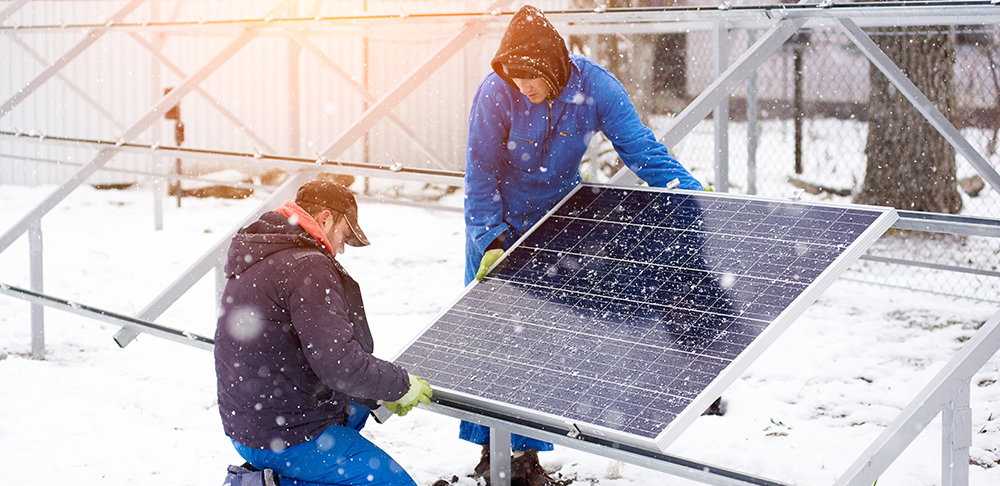 When purchasing your boots for the cold and snowy months, keep in mind that a percentage of your body's heat is lost through your extremities; which includes your feet.
To stay warm on the job, it is imperative that you trap any heat loss from your feet and this is accomplished by wearing insulated work boots. Insulated boots let you brave the elements, without the fear of escalating chills and the potential on-set of hypothermia.
Richard Ingebretsen, MD, PhD, University of Utah School of Medicine, who is a wilderness medicine expert states:
"There's really no such thing as 'cold,' when you're talking about the body...
there's always heat -- it's just a matter of keeping it in." 1
So the general rule of thumb is to keep your feet dry and to keep your body's heat that is emitted off your feet within the work boots, because that warmth will re-circulate back through your body.
Four Key Specs You Need in Winter Work Boots
When buying your winter boots there are four things to consider:: the toe box, the level of insulation, the waterproofing system and the traction of the outsoles.
Ample Toe Box Room

Warm feet start with the toe boxes of winter work boots. This is where the body's heat, that is naturally emitted off of your feet, will collect in an air pocket around the forefoot and toes. Keeping heat around your feet is essential, because it can then can circulate warmth throughout the rest of your body.

Insulation Value

It may be surprising to learn that Insulation does not actually warm your feet. It is the function of insulation to simply hold your body's heat inside the boots, by preventing its escape. Insulation will not keep feet warm unless the toe box has the room it needs to collect your body's heat in a pocket around the feet.

Waterproofing System

A state-of-the-art waterproofing system is your first defense to staying warm and dry on the job. This is a thin waterproof membrane that is sandwiched within the lining of the work boots. This waterproof layer is seamless, non-bulky and virtually unnoticeable. It works based on science. Small holes allow tiny air molecules to pass through the boots for breathability and to release excess foot moisture, while the larger water molecules are simply too big to penetrate into the boots.

Traction Control

Traction means everything in a pair of winter work boots in order to stay safe on the job. Choose outsoles that boast aggressive tread patterns and deep multi-directional lugs that offer dig-in traction on any type of slope or terrain.
How Much Insulation Do You Really Need?
How much Insulation that you really need on the job varies.
Keep in mind that work boot insulation is subjective.
How warm your feet will feel out in the elements depends on four key factors:
The amount of time you actually spend out in the elements
Your level of Motor Activity on the job
The amount of body heat your feet emit
How dry your feet are kept within the boots
Work Boot Insulation Levels
Choosing the right amount of insulation is important in order to keep feel warm and comfortable.

200g Insulation - Lightweight

200g is the minimum standard of insulation found in many basic, cold-weather boots. Lighter weight insulation levels can be the perfect choice, if you find yourself going outside for short periods of time. Boots with 200f insulation are just right if running errands where you will be going back and forth between a warm car, into a store and then back again.

If you tend to have naturally hot feet, 200g of insulation will help to avoid any excessive foot sweating that might occur. Many truck drivers who repeatedly go from the warm cab of their trucks into the chilly outdoors all day long prefer this level of insulation. In fact, in parts of New England, many men will wear 200g insulated work boots all year round.

400g Insulation - Midweight

400g insulation is the standard for those who work jobs that require them to always be out in the elements. This level of insulation strikes the perfect balance between keeping your feet warm without overheating them. The key here is the level of activity you do while working outdoors in the cold. Moving around moderately on an outdoor jobsite makes 400g winter work boots a great choice. Though you may experience some periods of inactivity on the job, the active work periods will build up and trap enough heat to keep feet warm during the slow periods. This level of insulation is great for winter construction sites, and outdoor winter projects.

600g - 800g Insulation - Hefty

If you find yourself being outdoors for lengthy periods of time without being constantly active, then 600g-800g of Insulation should be just what you need. When sitting around, or standing still for long periods of time, you will need this greater amount of insulation to securely trap the heat around your feet. This level of insulation would be a good choice for line technicians and road crew workers who stand motionless for long periods of time out in the elements during their work day.

1,000g - 2,000g Insulation - Maximum

A high level of insulation, such as 1,000g-2,000g or above, is crucial if you plan to be completely stationary while out in the cold for extended periods of time. This extreme level of insulation is a favorite of loggers, tree workers, those in the above-ground mining industry and those who spend the day out hunting in the woods, or sitting in tree stands for hours on end.

Extra Features to Look For on Winter Work Boots

Waterproof Leather Uppers

Work boots made with waterproof leather are treated with an external layer of waterproofing protection to keep your feet dry. External waterproofing also helps resist salt stains that is common in winter and helps to protect the breakdown of the leather uppers, due to winter's harsh elements. If the leather uppers on your boots are not made with waterproof leather and you decide to treat them yourself, you must only use the waterproofing treatment recommended by the boot's manufacturer. Using the wrong type of waterproofing treatment can actually block the breathability of internal waterproof systems and effect their performance.

Welt Seals

Winter Work Boots that boast a welt seal have the added advantage of having an extra layer of protection to prevent water from seeping into the boots. A welt seal is simply a bead of rubber adhesive compound that is piped over the seams, stitching and welts of the boots (which is right along where the uppers meet the outsoles) It is an extra line of defense to seal out nature's elements, such as; water, icy rain, sleet and snow.

Removable Boot Liners

If your feet tend to sweat a lot deep down in your winter work boots, consider purchasing a style that has removable boot liners. This way you can pull them out each night after work and let them air dry completely. Some workers even keep an extra set of liners on hand, so they can switch them out when needed.

Boot Dryers

Boot dryers work fast and effectively to dry out the interiors of work boots after working out in the elements. Work boots are inverted over heated rods to dry them out deep within the toe box areas of the boots.

Purchasing work socks made with a blend of non-itchy Merino Wool is a worthy investment. Merino wool will not collect and hold sweat against your skin like a cotton sock would, so your feet stay dry and comfortable. While the cost may be higher, they are more durable and hold up better than more conventional work socks.
Best Insulated Boot Brands
Major work boot manufacturers will carry a full line of insulated styles, made specifically for those who work outdoors in colder months. Check out these best-selling work boot brands here in the Northeast where we know cold:
One Final Thought
Remember: You need extra room in the toe box area of your work boots for the insulation to be able to do its job. Without the extra air space for a heat pocket to form around your feet, the insulation will not keep your feet satisfactorily warm.

To assure a proper fit, when shopping for your work boots, always make sure to try them on while wearing your winter work socks. Learn more our Insider Secrets to finding boots that fit here.
Sources:
1Wilderness Medicine Newsletter: "Heat Loss Through the Head and Hypothermia."
Richard Ingebretsen, MD, PhD, wilderness medicine instructor; adjunct instructor in the department of internal medicine, University of Utah School of Medicine.