Posted by Lynn Smythe on Aug 28th 2023
When to Replace Running Shoes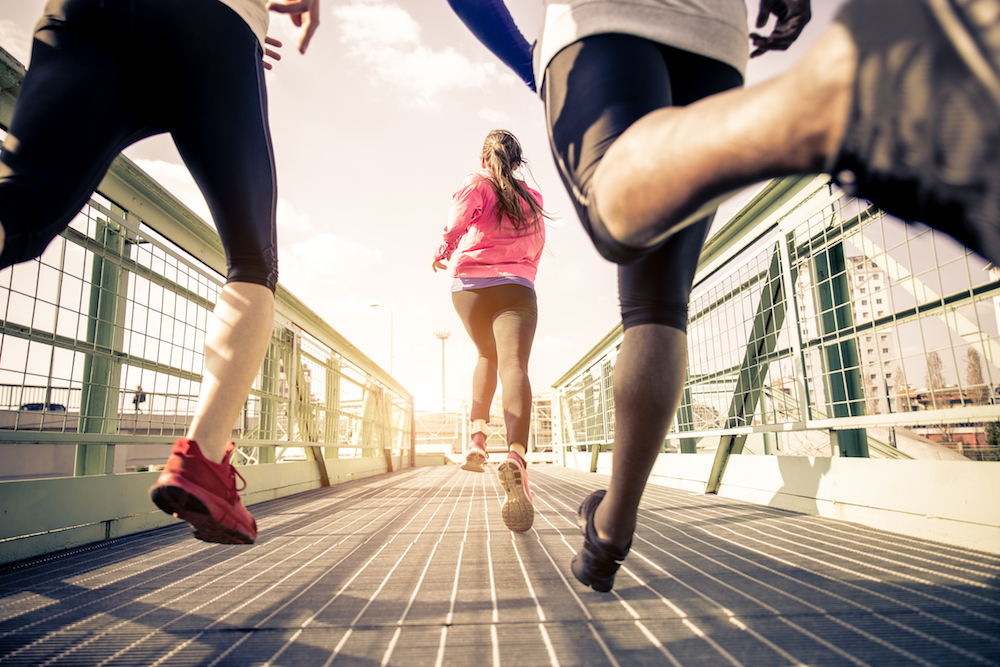 by Lynn Smythe
How Many Miles Before You Replace Your Runners?
Did you know that running in old and worn out shoes can contribute to a variety of foot ailments and other problems such as knee, back and hip pain? Over time the treads of your running shoes start to wear down, the interior materials start to break down and your shoes eventually lose their cushioning, stability and shock absorption abilities.
Continuing to wear Men's running shoes or Women's running shoes that are past their prime can lead to overuse injuries, along with increased stress and impact on your joints, muscles and bones.
That may have you wondering: how many miles can I get out of each pair of running shoes?
This is a common concern among most runners - knowing how many miles they can run before their running shoes need to be replaced. The answer is not that straightforward. The actual recommended distance can range from a low of 250 miles to upwards of 500 miles, as it all depends on a number of factors.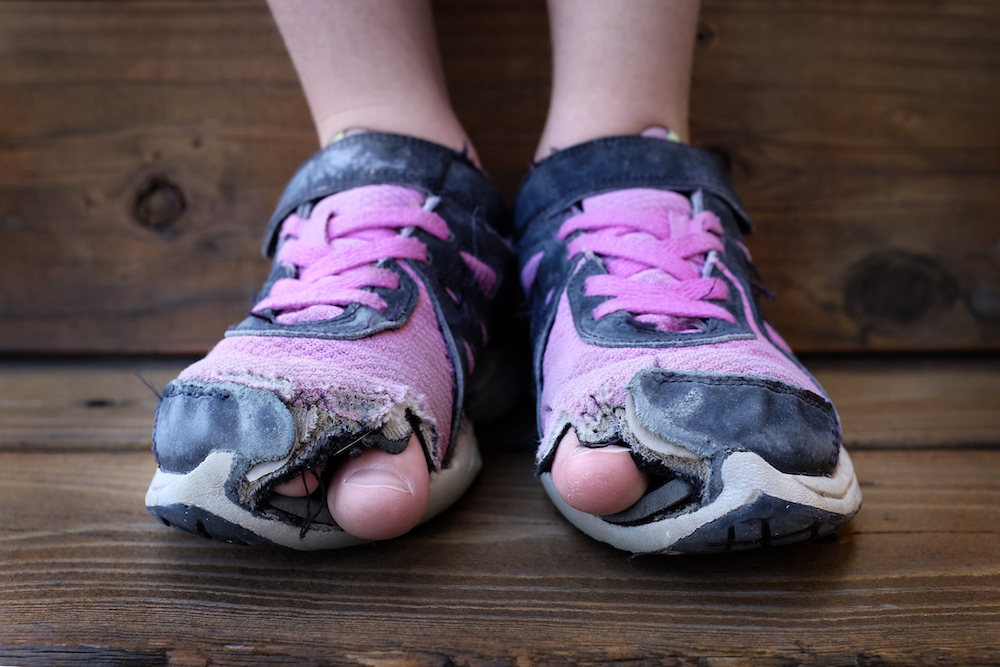 Top Signs You Need to Buy New Running Shoes
Unless your sneakers are totally falling apart, or your toes start peaking through the front, you may wonder why you have to replace your running shoes. While signs of wear are not always immediately visible, your shoes will change shape over time. Materials wear out, the cushioning compresses, insoles eventually flatten out and let's face it, new running shoes just feel better than old worn out shoes
Some of the top signs your running shoes need to be replaced include:
Noticeable wearing down of the outsoles
Developing holes in your running shoes
Outsoles separating or peeling off the bottom
Foot and/or body pain during your run
Poor shock absorption
Uneven wear on the tread pattern
Starting to develop blisters or other foot irritations
Other possible signs that it is time to replace your running shoes is either your shoes feel flat or your feet feel flat when running or you are starting to suffer from foot ailments such as Plantar Fasciitis. These are key indicators that the materials in your shoes are starting to compress and wear down.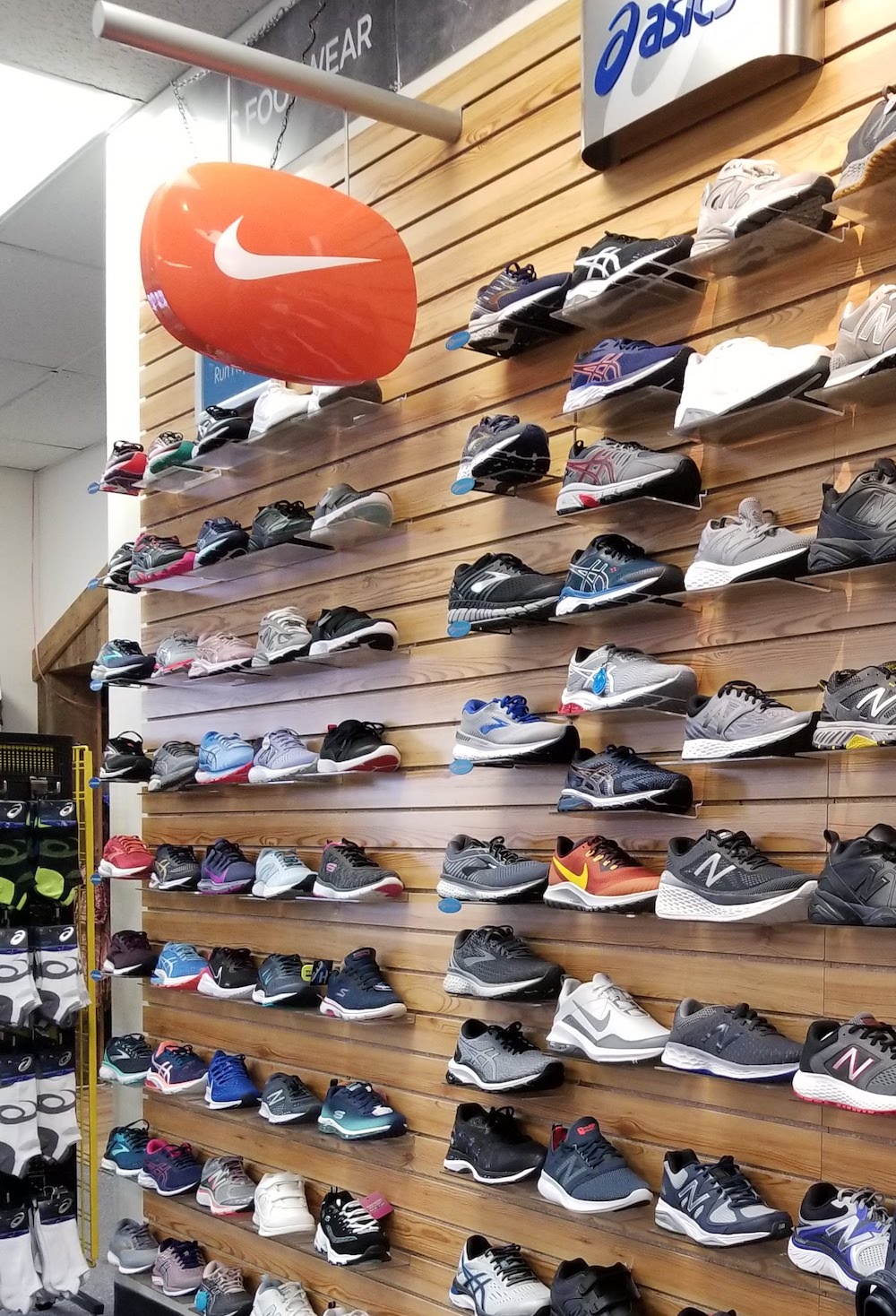 Brooks, Under Armour, Hoka and New Balance are popular running shoe brands at Family Footwear Center.
How Long Do Running Shoes Typically Last?
How long you should use a pair of running shoes depends on different factors such as what type of runner you are, what type of running shoe you use, the type of surface your are running on and your specific running gait.
What Type of Runner Are You?

Are You a Weekend Warrior or Elite Athlete?
How often you run and what kind of mileage you are logging both play a part in how often you need to replace your running shoes. For instance, if you run five or more times per week, you will probably have to replace your running shoes more often than someone only jogging one or two days each week.
But total mileage also plays a part in how often you need to replace your shoes. If you are running a few miles a week to get in shape for a local one mile fun run your running shoes will last much longer than someone logging 60+ miles per week while training for Badwater 135. FYI: Badwater is an ultramarathon that starts in Death Valley and ends 135 miles later at the trailhead to the Mt. Whitney summit.
What is Your Favorite Running Surface?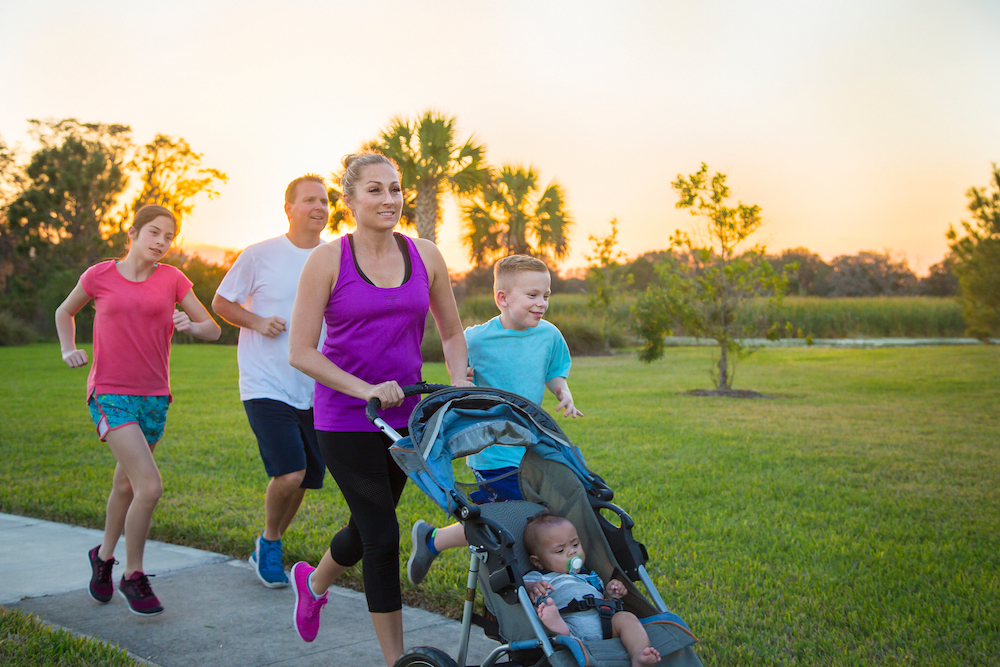 Above: Hard versus soft surfaces has a direct affect on how many miles you can log on your running shoes.
Depending on the type of surface you run on, the bottoms of your running shoes can wear out at different rates.
For example, grass or dry sugar sand trails are much easier on the bottom of your shoes compared to unforgiving asphalt or cement sidewalks.
Common running surfaces include:
Grass
Sand
Snow
Asphalt roads and paths
Cement sidewalks
Cinder lined track
Synthetic track
Non-technical park trails
Technical hilly hiking trails filled with rocks and gravel
Treadmill at home or the gym
Another factor that affects mileage depends on the specific shoe type; such as a minimalist racing flat versus a beefy trail running shoe.
What Are the Best Running Shoes?
Above: Hoka sneakers are very popular among runners.
The best type of running shoe is the one that is perfect for the type of running you plan on doing. Think of the soles of your shoes as being similar to the treads on the tires of your car - racing slicks have to be replaced more often than all terrain tires. It is the same thing with shoes - racing flats and minimalist shoes are generally less durable due to having less material underfoot and will have to be replaced more often than other styles of running shoes.
Road Running Shoes
Road running shoes are the perfect choice to use on smoother surfaces such as treadmills, the local high school track or when jogging on flatter sidewalks and roads. These type of shoes are typically lightweight and provide a moderate amount of cushioning. You can find road running shoes that are more neutral, more flexible, or ones with motion control and stability features.
Trail Running Shoes
Trail running shoes are the beefier, usually less flexible cousin of road running shoes and are perfect for off-road running on uneven surfaces. They have lugged outsoles for better grip on a variety of surfaces including gravel, sand and mud and often include water proof or water resistant features. Certain models of trail running shoes come with a midsole shock plate to protect your feet from rocks and other sharp objects.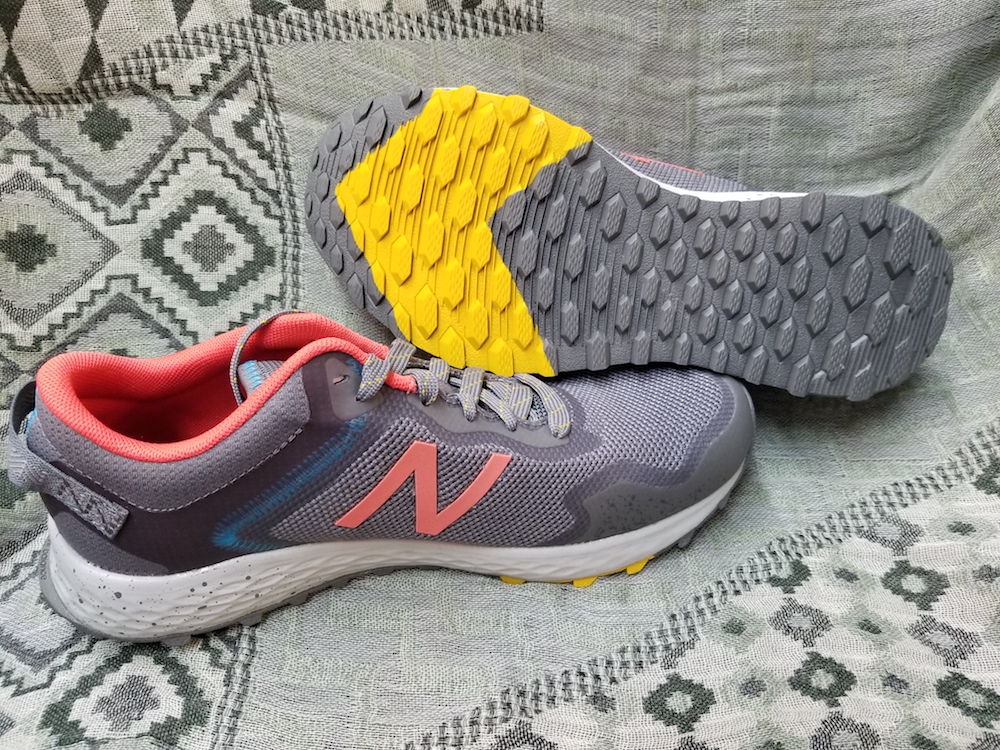 Above: Off road shoes, such as these women's Fresh Foam Arishi trail running shoes by New Balance, have grippy rubber outsoles, with substantial treads for jogging on rocky mountain trails and other gnarly terrain.
Once you have picked out the type of running shoes you want, it is time to take a look at how your running style and gait affect how often you need to replace your running shoes.
How Your Running Type Affects Your Shoes
Your specific running type and running gait are two factors affecting the number of miles you can get out of your shoes. For example, if you land with a heavier footstep you will have to replace your running shoes more often than a runner who lands with a lighter, softer footstep.
And your running gait has a direct effect on the specific wear pattern of your running shoes. If you are a supinator, your feet have a tendency to roll to the outside when you run so you will typically see more wear on the outside edges of your shoes. If you are a pronator, your feet have a tendency to roll to the inside when you run so you will typically see more wear on the inside portions of your shoes.
Then there are heavy heel strikers versus sprinters who run more on their toes and, if you follow either the Pose Method or Chi Method of Running, you will typically see higher wear in the mid-foot area of your running shoes.

Did you know that your specific running gait is a factor that affects the wear pattern of your running shoes?
Extending the Mileage of Running Shoes
Now that you have learned what causes your running shoes to wear out, here is a quick look at a few things you can do to extend the life of your shoes.
Your shoes can not tell the difference between walking, hiking or jogging - everything is equal when it comes to how many miles you can get in a pair of running shoes. If you are looking for tips on how to extend the amount of time you can use your running shoes, the best piece of advice is to use the right shoe for the right purpose. In other words - save your walking shoes for walking, your hiking shoes for hiking and your running shoes for running.
To extend the length of time you can use your running shoes, make sure to switch to post run recovery shoes, such as Oofos Sandals or Glerups with slip-resistant soles, after your run. And, if you have to travel any distance to get to or from your Running Meetup Group, wear a pair of walking shoes, driving shoes or even an old pair of retired running shoes to drive to and from your runs.
Always Clean and Dry Your Running Shoes After Each Run
Another important tip is to thoroughly clean and dry your running shoes after each and every run to help prevent odor and bacteria from forming. This is especially true for muddy or wet runs done in your trail running shoes.
If you got stuck in the rain or encountered a bit of water during your run, crumbled up newspaper stuffed inside your shoes makes quick work of absorbing excess moisture to help dry out wet shoes. You can even find cedar filled shoe inserts to help deodorize, refresh and dry out your wet, stinky running shoes.
If you hit a patch of sand or gravel during your run, make sure to brush off all loose debris before storing your shoes away until your next run. Also, if your insoles are removable, take them out to dry out between runs and shake out any sand or small bits of gravel that may have found their way inside your running shoes. There is nothing worse than starting your next run and getting a small pebble stuck between your toes.


Your footwear problems solved - meet your new running shoes!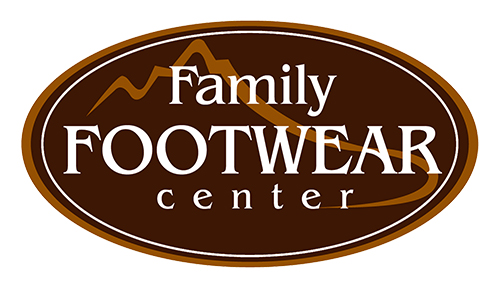 Family Footwear Center sells the top brands of running shoes including:
Hoka, Brooks, Under Armour, New Balance and more!
The Importance of Rotating Your Running Shoes
Hard core runners often have multiple pairs and styles of running shoes including racing flats, trainers, long distance shoes and trail runners. Another great reason to have more than one pair of running shoes is that rotating your shoes gives them a chance to air out, dry out and rebound between workouts.
This last point is extremely important and you should always have at least two pairs of running shoes at any given time. Midsole cushioning materials and memory foam inserts can take as long as 24 hours to fully recover after a run. If you have two or more pairs of running shoes in your athletic shoe stash at all times, this means you can rotate between shoes and let one pair dry out and recover while you are wearing a second pair.
Discover Top Brands at Family Footwear Center
If you run on varied surfaces, you might want to buy more than one pair of running shoes. For instance, you can get one pair that is a good road running shoe for hard surfaces on mostly dry conditions, and one that is more of a trail running shoe that has gnarly treads and is also waterproof or water resistant for the occasional mud run or water crossing.
At Family Footwear Center we sell a variety of brands and styles of running shoes at our five retail stores and e-commerce website. While the exact selection varies depending on location, top running shoe brands we carry include:
Find Your New Running Shoes Today
When it is time to replace your old and worn out sneakers, or look for your next pair of athletic shoes, visit any of our stores or our e-commerce website. We offer FREE Aetrex foot scans at all five of our retails stores to help you dial in the fit and find your perfect pair (or pairs) of running shoes.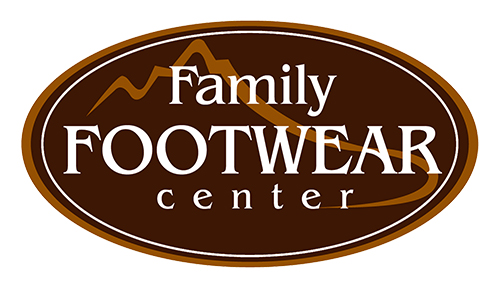 Your Sales Associate will go over the results of your foot scan and make recommendations for insoles and orthotics to help solve common foot ailments such as Plantar Fasciitis. Stop by Family Footwear Center today!
Family Footwear Center
We Fit You Best