Posted by Cara Spindler on Sep 25th 2021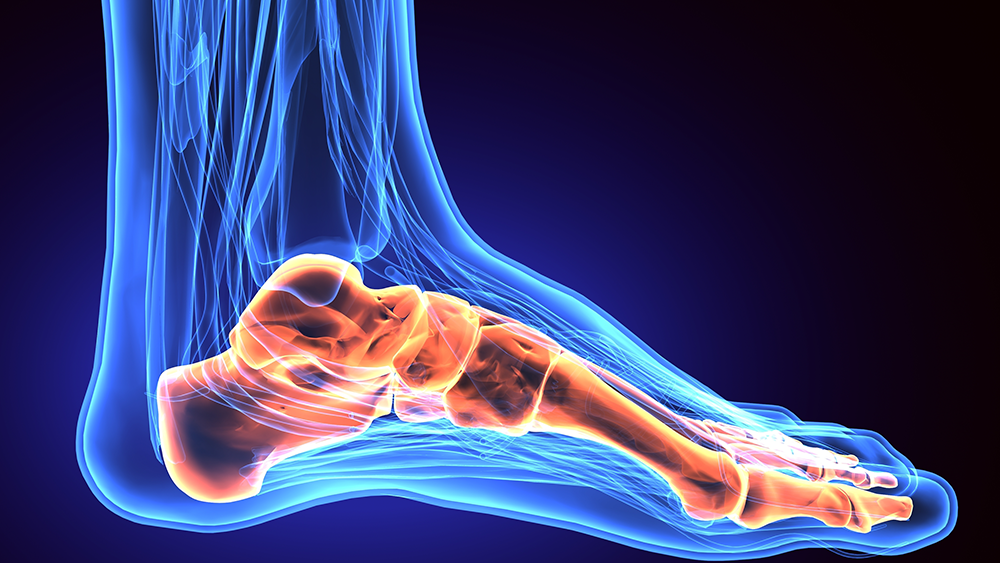 The Best Arch Supportive Shoes
by CARA SPINDLER
Shoes with good arch support are a necessity as we go through life. Sore feet can quickly turn an enjoyable day into one of extreme discomfort, or severe pain. This in turn affects our mood, impacting everything we do.
Our feet are what supports the entire weight of our bodies while standing, walking and running. Therefore, it is important to wear shoes that will help support us and that will absorb the impact of the harshness of the ground beneath our feet.
Choosing your shoes should be as important as choosing your bed.
Your mattress, if stiff and hard, will not follow the contours of your back. The result is stress on your muscles, ligaments and tendons, because they have to be self-supporting all night while you sleep. If you had purchased a softer mattress, or added a memory foam mattress topper, your body would be able to sink deeper into it, feeling support for all of its curves.
Your feet are the same way. Without the support around their contours, the foot's muscles, ligaments and tendons will be overstressed. Since your feet support all the weight of your body, what supports your feet truly matters. This is why you should take your shoe shopping very seriously and take the time to find the right shoes for your feet.
Every Foot Has Three Arches
Most people think their feet have just one arch under the bottom of the foot, but the fact is that each foot has a total of three arches that all need the proper support in order to keep you comfortable as you go about your day.
The Three Foot Arches: Medium Longitudinal Arch, Lateral Longitudinal Arch and Anterior Transverse Arch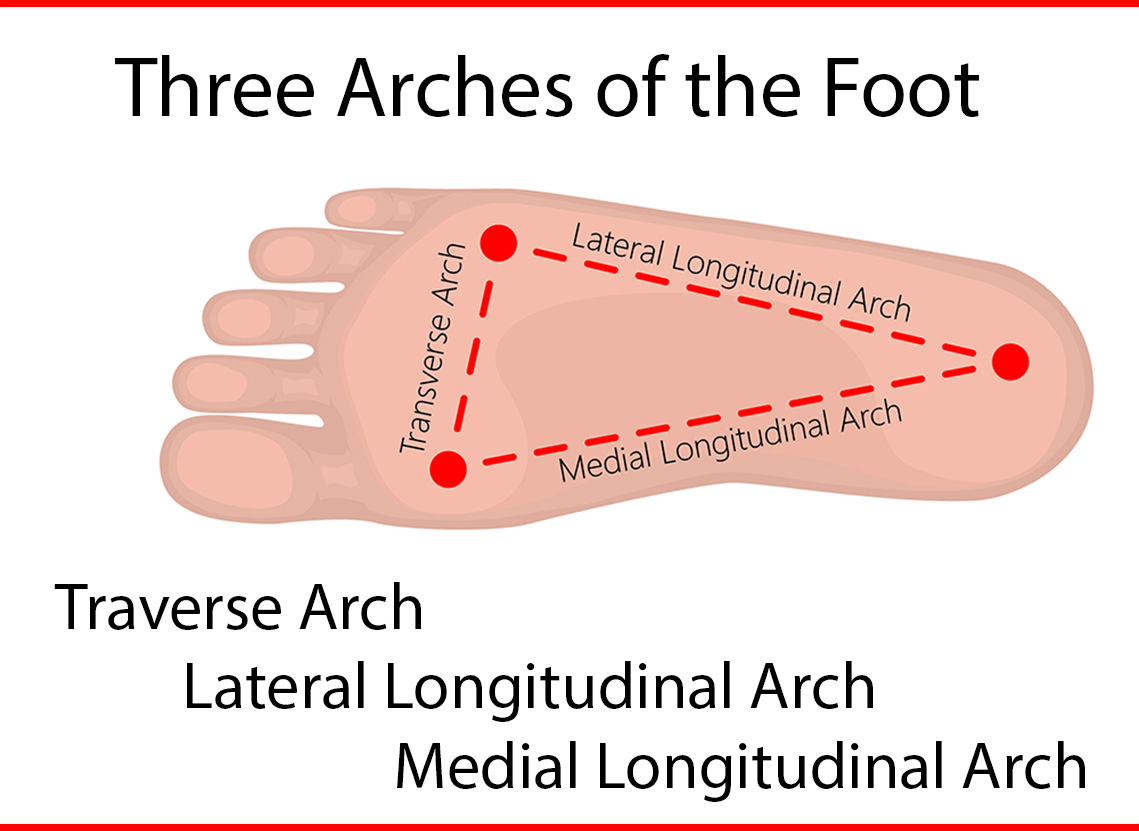 Traverse Arch
This arch runs across the front of the bottom of the foot, just under the Metatarsal bones
Lateral Longitudinal Arch
This arch is a low arch that rests on the ground when standing
.
Medial Longitudinal Arch
This arch is the highest of all the arches and supports the foot throughout your gait, supporting the entire body.

These three arches work in concert to add spring to your step. They react in a flexible manner to absorb shock and to help to propel you forward as you walk. It is important to support them all with well-made footwear that follows the contours of your feet, to allow them to naturally encourage a proper gait.
How the Three Arches Affect Your Comfort
Remember the last time you attended a wedding or festive event and went out shopping for that dress shoe based on its style, looks, or simply the color?

You thought you had found the perfect shoes for the occasion, only to find that one hour into the event your feet were absolutely killing you.
Why? You are sure you bought the correct size and width. Well this is because the manufacturer sold you a piece of eye candy. They knew the shoes would appeal to your sense of fashion and put all their energies into creating a shoe that looked great on the outside. Unfortunately, it was most likely at the expense of what was put on the inside.
Shoe companies make different levels of footwear in every category; from dress shoes to sneakers, and from slippers to sandals, all ranging from low-end, less expensive models, all the way up to their high-end very expensive models. You get what you pay for with the footwear industry. The lower end styles always have minimal cushioning and very little if any support, but as the price of models increase, so will their level of comfort and support.
This is why when people decide to finally spend a lot of money to get a top quality pair of shoes, you will always hear them say ",,, it was so worth it!" Because it truly is.
Shopping for the Best Arch Supportive Footwear
In order to determine the degree of arch support you need, it is important to have both of your feet properly measured by a footwear professional. Visit a local shoe store where they will use an old world Brannock-type device, that will not only measure the length and width of your feet, but also measure your arch length.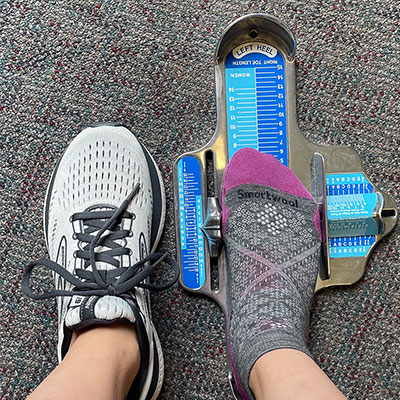 Old World Brannock type Devices are still used today by footwear professionals to accurately measure feet.
If your current footwear is bringing you pain and you just want to add a padded insole, you should visiting a shoe store that has a modern foot scanner to determine the height of your arches along with the contours of your feet.
Aetrex is a well established brand that places scanners in shoe stores. Their foot scanners help determine which over-the-counter orthotics to purchase to replace the insoles in your existing work boots or shoes. Once your feet are scanned, you will know the level of support your three arches need and it will become easier to find the shoes that will keep you feeling well-supported and comfortable.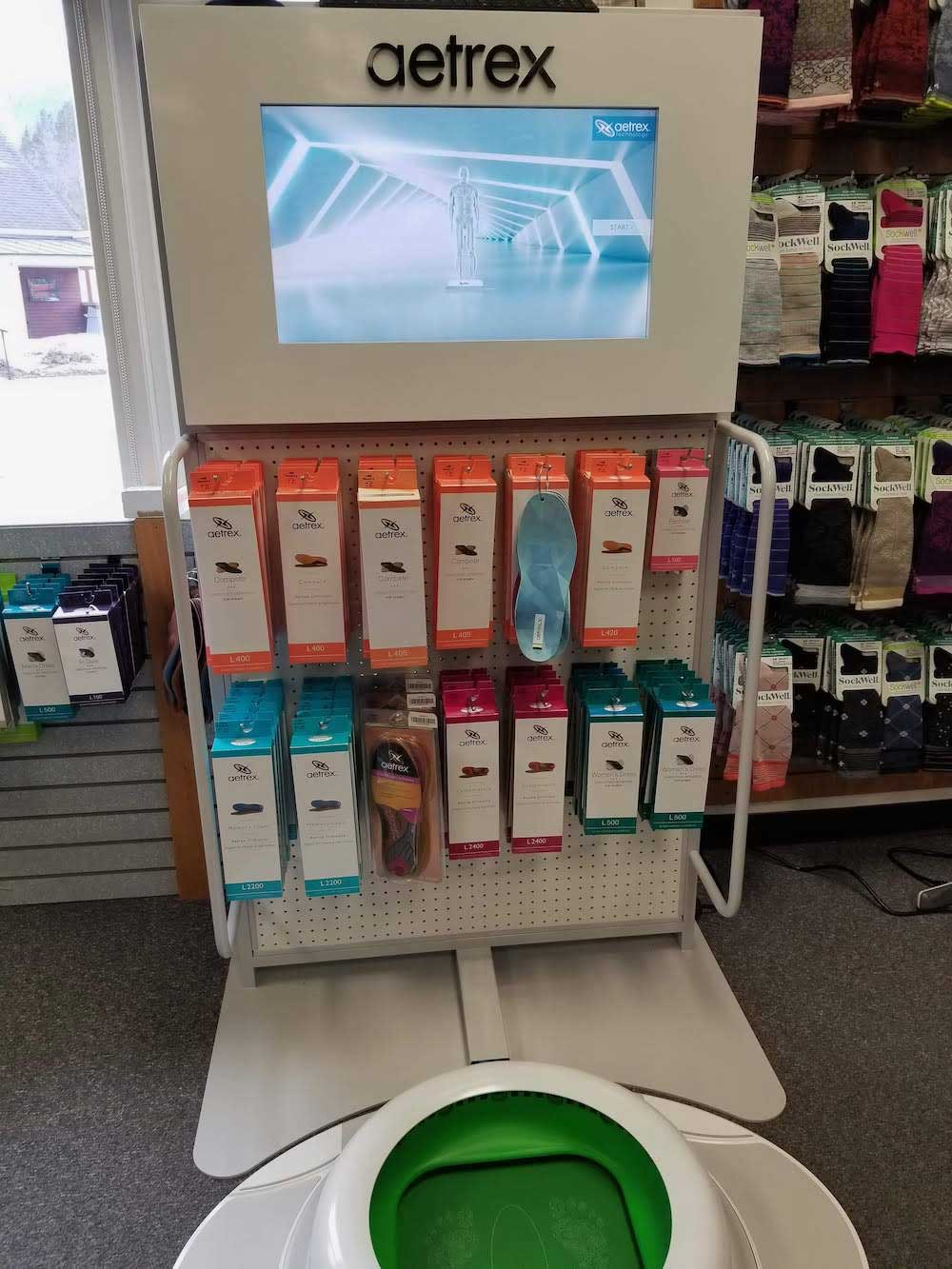 Aetrex Foot Scanners can be found at Family Footwear Center store locations
Best Arch Support for Flat Feet
Finding Arch Support for flat feet can be a bit tricky. It is important to not choose shoes or insoles with too high of an arch because it will put too much stress on flattened ligaments and foot muscles. It is important for those with flat feet to go to a local shoe store to get a free professional scan to know what to look for, to avoid any potential damages to the three arches of the feet.
Arch Support Shoes Made Specifically for Women
Women need to exercise extreme care when choosing their daily shoes. High Heels can put undo pressure on the front of the balls of the feet, which could result in serious adverse effects of the Traverse Arch of their feet. Look for shoes that have a moderate heel for all day wear from quality brands that make shoes that address a woman's anatomy, like Merrell Shoes with Q-Form Technology.

Merrell Q-Form Shoes are engineered specifically for Women and come in in Summer, Year-Round and Winter styles
Running Shoes with Arch Support
When choosing a pair of Running Shoes or sneakers, it is important to have your foot properly measured along with your arch length. Shoes that are too big in length will see slippage occur while running, forcing the arch of the shoe's footbed to go slip out of alignment with the natural arch of the foot, causing pain and sometimes injuries.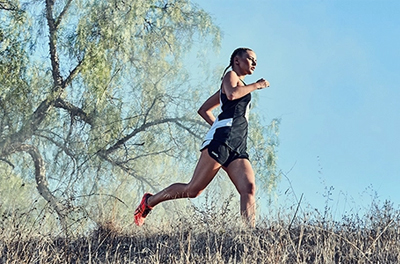 All the top brands of running shoes offer styles with multiple levels of arch support.
Sandals and Flip-Flops With Arch Support
When choosing a pair of Sandals or Flip-Flops, keep in mind you get what you pay for. Low cost summer sandals are usually have a flat footbed design and are only made to last one season. Opt for a more expensive pair of sandals that offer the same arch support and cushioning as a good pair of shoes, like Born Sandals. They will feel great and last for many seasons.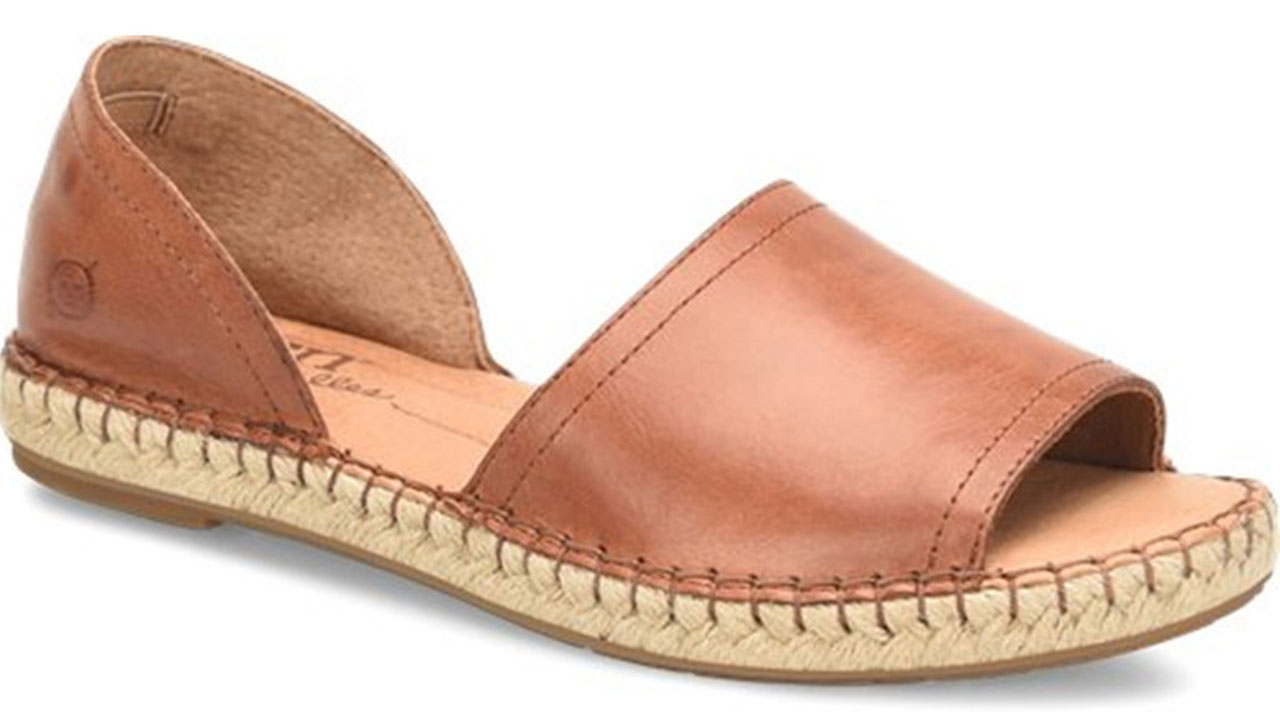 Born Sandals offer the same arch support you would normally find in a well made pair of shoes
Slippers with Arch Support
Slippers may seem like just an after thought as we slip them on at the end of a long day. Most people simply look for soft materials that just feel comforting around the foot. But the footbed beneath the fluff matters. At the end of a long day on our feet still need arch support to unwind from a day of supporting out body's weight. Without adequate arch support, the arches will feel stressed and put strain on our ligaments. Look for brands that keep feet supported and cozy like Haflinger and Glerups.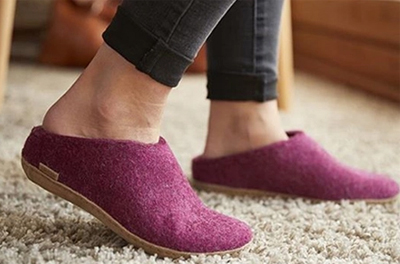 Glerups Wool Slippers have Comfortable Arch Support
Arch Support Insoles
The cost of personal orthotics can be extremely high, causing many people to purchase over-the-counter insoles. While this can be a smart alternative, it is recommended that you search out a local shoe store that can do a modern scan of your feet. This will identify the contours of your feet and arches to determine the exact level and positioning of the arch support your feet need. You can then choose a reputable brand of insoles, such as Aetrex Insoles or Spenco Insoles that will provide the support that your feet needs.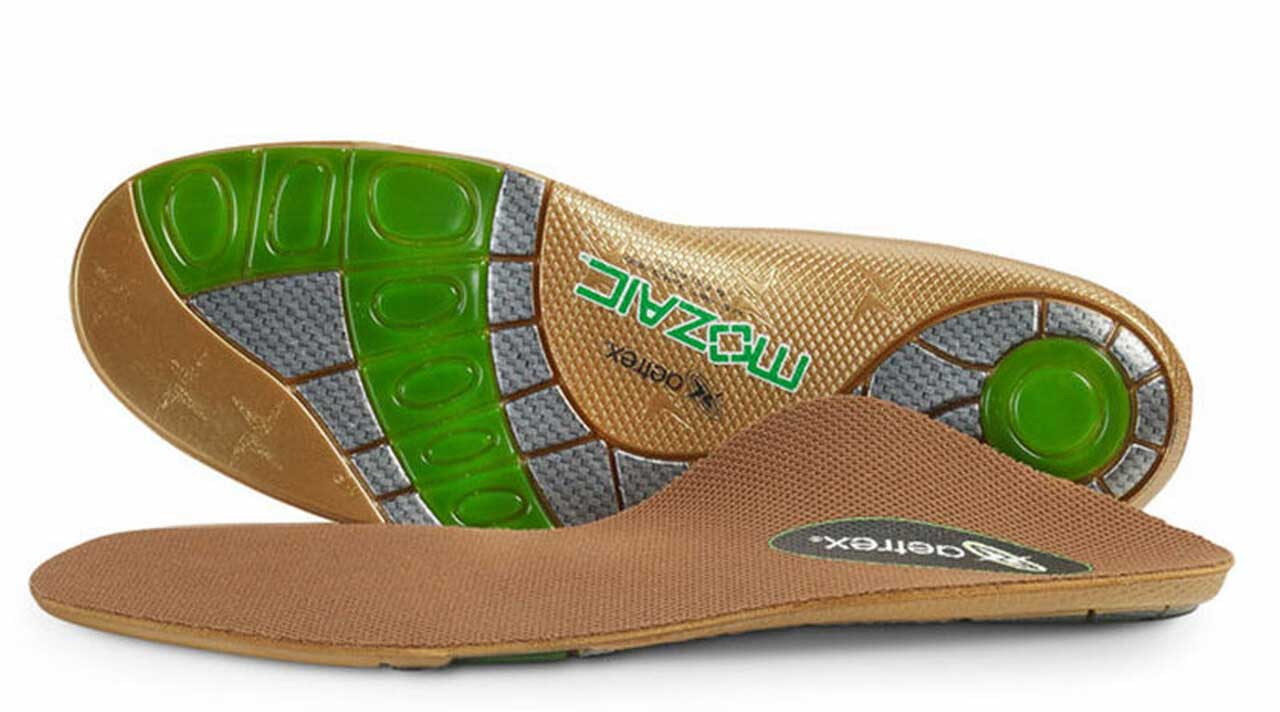 Aetrex makes a line of customizable orthotics with removable gel pods
Arch Support for Work Boots
When working on your feet all day, whether standing or walking, your feet need to be well supported. When on the job, your feet and their comfort become crucial because your feet provide balance for the entire body as well as stability to prevent any injuries. Check out our guide to choosing the most comfortable work boots here.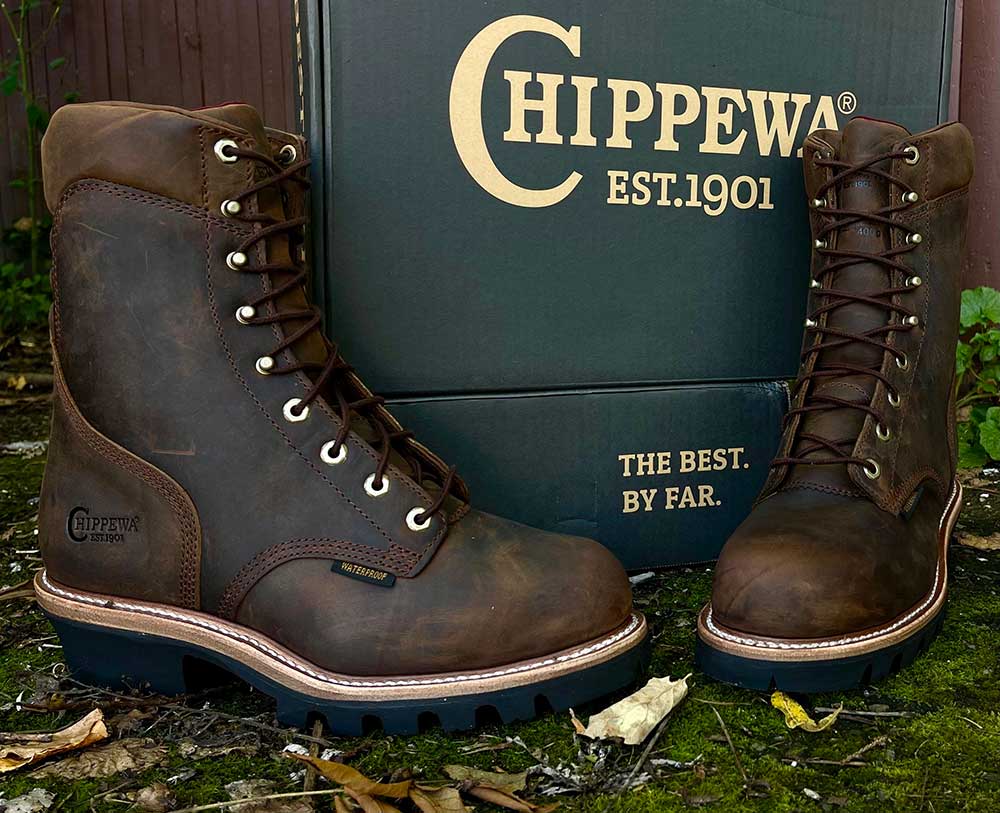 Chippewa's SUPER DNA Logger Boots have Removable Orthotics
Arch Support for Nurses
The Best Arch Support for Nurses are shoes that have a pronounced arch support to prevent them from pacing undue stress and strain along the bottom of the foot, where the Plantar Fasciitis lies. If you also couple that with a rocker bottom outsole that helps to propel you forward as you walk, you should be able to avoid foot fatigue even on longest work shifts.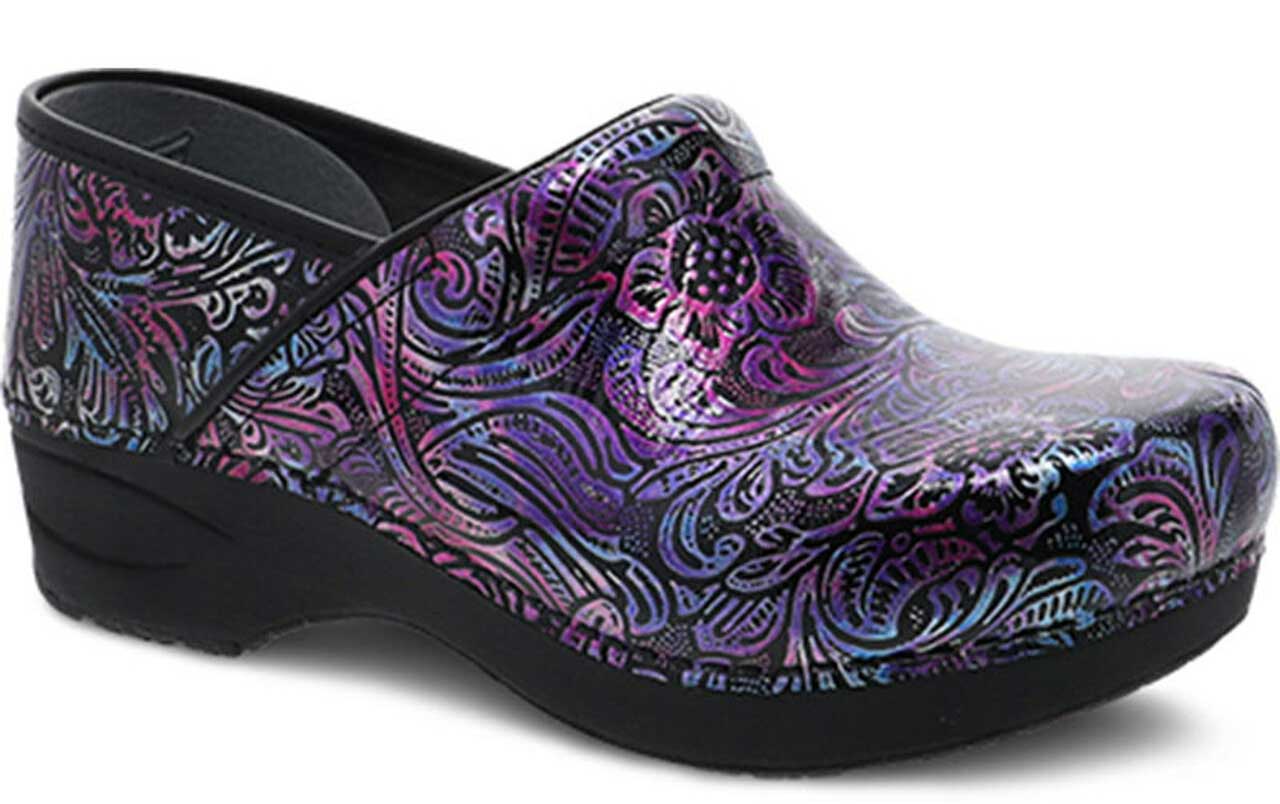 Dansko's line of XP 2.0 and LT Pro shoes are very popular with nurses due to their arch support
Arch Support for Law Enforcement
Many times a Law Enforcement divisions will provide footwear for their officers, but the choices can be limited to only a couple of brands or a certain style, such as is the case with Trooper Boots. While the provided choice of brands or styles of the footwear may meet a job's safety requirements, they may not meet the level of comfort your foot needs. Therefore, choose a style that has a removable insole so you can replace it with a personal orthotic provided by your podiatrist, or with an over-the counter after market insole purchased from your favorite shoe store like Family Footwear Center.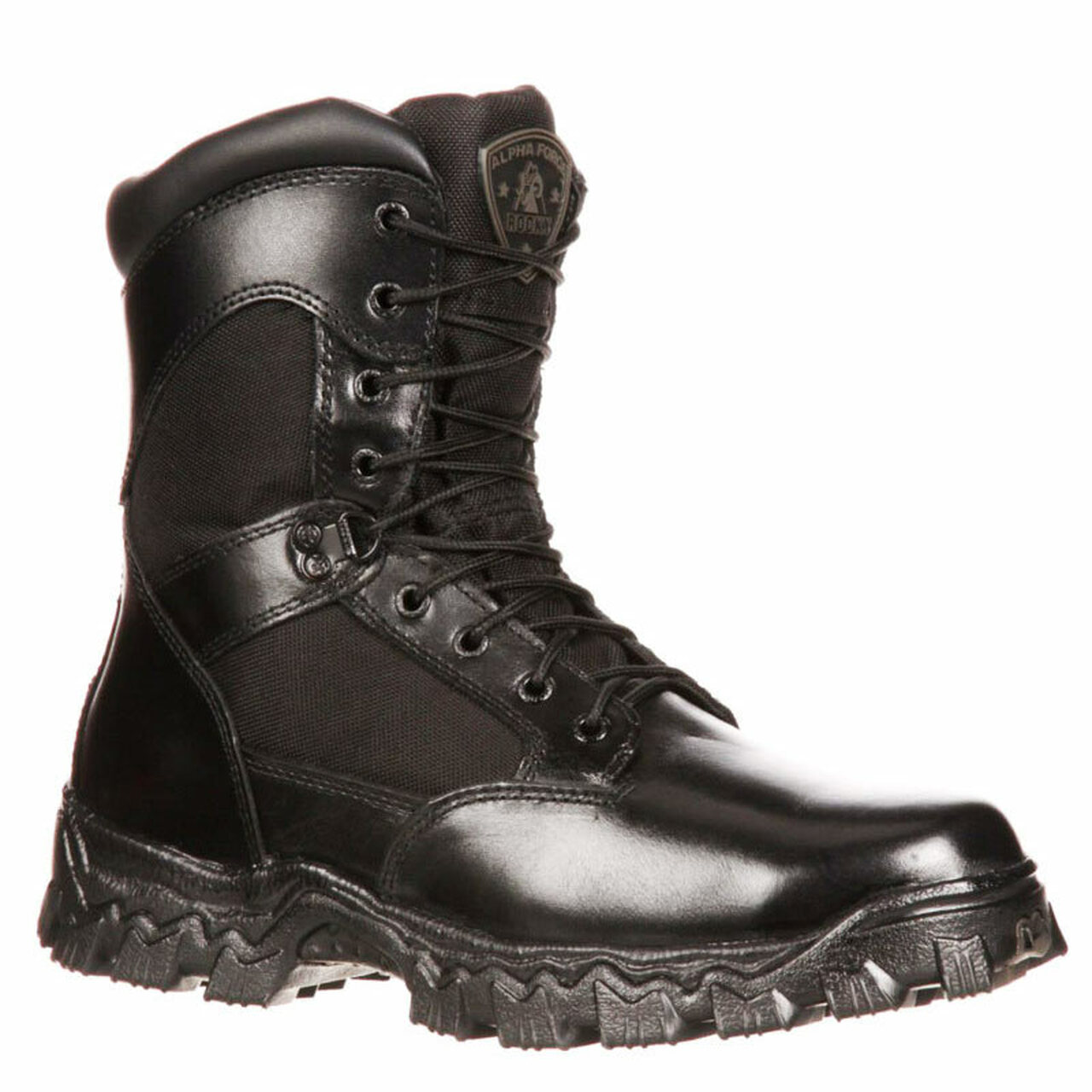 Rocky's Alphaforce Tactical Boots offer excellent performance and arch support
Brands of Shoes with the Best Arch Support
Because everybody's feet are shaped differently and need different levels of arch support, it helps to find a brand of shoe that feels comfortable for all three of your foot's arches. For example: Trying on all the shoes models in a brand's line of running shoes will isolate the exact model that feels best for you. Since shoe brands makes a large variety of styles, offering varying levels of arch support, this may take some effort, but will be well worth it in the end.

Check out the following list of our customers' favorite brands for arch supportive footwear:
*This article has been updated on 6-5-2023 to reflect the latest styles of shoes that have the best arch support.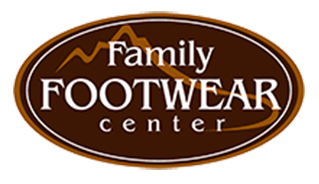 Family Footwear Center
We Fit You Best