Posted by Cara Spindler on Aug 18th 2023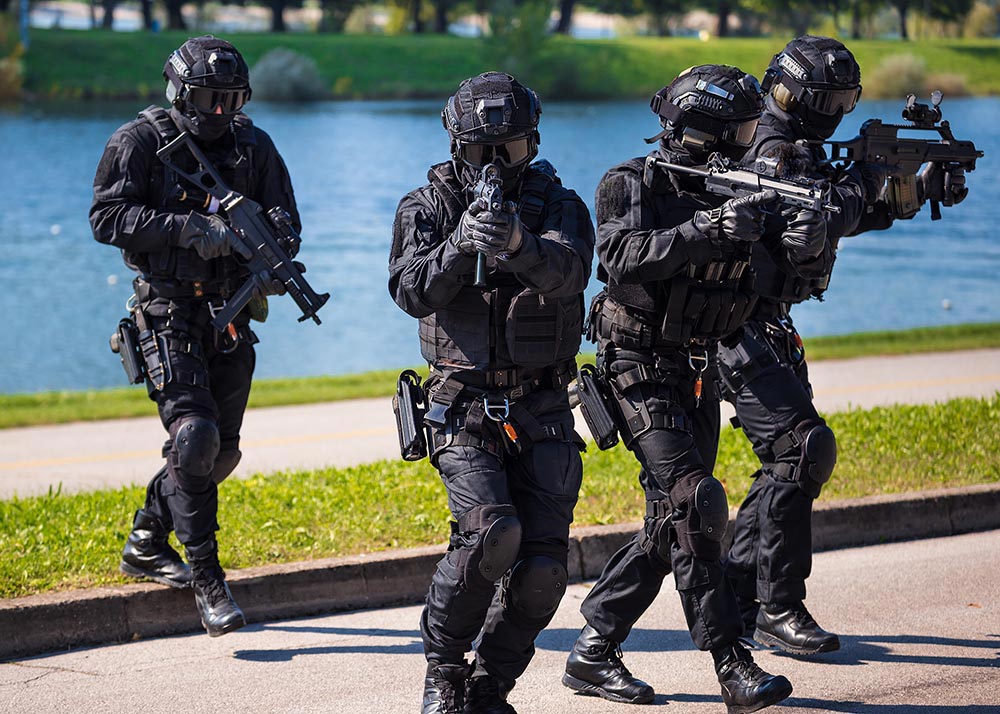 Best Men's Tactical Boots
Men's black tactical boots have always been a mainstay of a law enforcement officer's uniform. And wearing the best tactical duty boots is essential for those who work in Federal agencies, or local police agencies to help get the job done.

Many officers spend long hours on their feet walking the beat, or chasing down criminals. They cannot be at their professional best if their duty boots do not perform well under the intense pressure of the job.
Tactical work boots need to provide a Law Enforcement Officer with a combination of comfort, structured yet responsive support, and most importantly: serious performance.

Shopping for Tactical Boots Online

If you live in a rural area, or are constantly finding yourself saying "I cannot find tactical work boots near me," then shopping online may be your only option. If this is the case you must be careful about what you buy, because you will be unable to try the duty boots on before you make your purchase.
Look for recommendations from fellow officers, or research online reviews that come from verified buyers. But do keep in mind that overall comfort and fit will always be subjective.

To find the best Tactical Boots online you need to pay close attention to the duty boot's technical features. Examine the boot's insole and midsole properties and make sure they offer some arch support to prevent foot fatigue. Look for police boots that state they have good shock absorption and an energy rebound system, which will help propel you forward and that will reinvigorate the feet.
Tactical Boots Need High Performance Features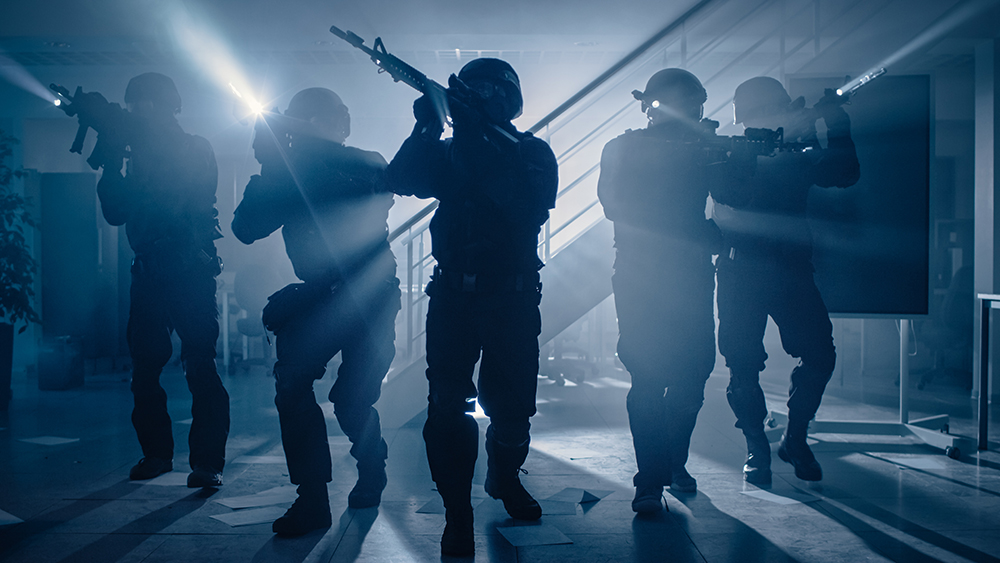 Here is the expert advice you need for finding the best Tactical Boots made specifically for police officers, corrections officers and anyone working in Law Enforcement.
It is essential to have duty boots that are engineered to be tough and rugged, that offer stability and comfort and that provide aggressive traction underfoot for quick starts, stops and pivots during a chase.
Police Boots Need Solid Support
Solid Support will be found throughout a good tactical boot, from the outsole right on up to the top of the boots. This gives an officer the confidence he needs to be in control, should a routine day of walking the beat turn into a criminal foot pursuit.

The duty boot should fit snugly, yet comfortably, around the foot and the heels should stay securely in place to prevent any slippage within the boots while running.
Tactical Boots Need a Stable Foundation
For stability, a police boot should have a well-balanced platform that assures solid foot landings. This is specially important when an officer is in hot pursuit over uneven ground, or chasing down a criminal in the dark of night when ground conditions are hard to assess. A wide base helps footfalls stay steady, balanced and on track.
Tactical Boots Need Extra Ankle Support
Tactical boots that offer the most ankle support are ones that are 6" to 8" tall. This high, padded support around the ankles helps guard against any potential ankle rolls that may arise while running through fields, or down city streets.

Taller police boots also help prevent injuries when making sharp pivots, or sudden twists and turns. This height also helps protect the ankles from cuts, scrapes and harmful debris while running through alleyways, more rural areas, or through densely wooded terrains.
Tactical Boots Need Rigid Torsion Control
For Torsion Control, duty boots should have a well-structured inner frame built right into the boots, that works to keep feet straight and steady.
A well structured frame creates a more rigid side wall than you would find in other types of softer, less supportive boots. This rigidity helps prevent feet from torquing, or twisting on impact, with the ground.
Tactical Boots Need Performance Outsoles
It cannot be stressed enough how much a good outsole matters on a tactical boot.

Routine traffic stops or public interactions can quickly turn into a foot chase at a moment's notice. Duty boots should have outsoles with deep, multi-directional treads, that allow for serious control and dig-in traction when pursuing a criminal.
An aggressive outsole tread prevents slipping and sliding when running across loose sand and gravel and offers dependable traction, even when running through mud.
Tactical Boots that have certified slip-resistant outsoles go the extra mile to provide solid footing in all kinds of inclement weather, or when running over oily/wet flooring.
Tactical Boots Need Shock Absorbing Comfort
There is just no getting around the need for comfort in a tactical boot.
Because so many police officers, corrections officers and other law enforcement personnel are on their feet for long hours on end, and sometimes even on double-shifts, foot fatigue becomes a very important issue to avoid.
Officers on pounding foot chases need enough extra cushioning and shock absorption to keep them at their very best, especially when running down paved streets made of asphalt or concrete.
Best Tactical Work Boot Features

Steel Toe Tactical Boots
Many police officers choose a black duty boot that has a traditional steel toe cap.
Boots with steel toes will meet the current ASTM standards for safety on the job. They will protect feet from impact and compression, or from crushing objects that might drop onto, or roll over the feet.
Because the steel used must be a certain level of thickness to adequately protect your feet, it can take away from the available room within the toe box areas of the boots. You may have to try out a few different brands to see which ones fit most comfortably around your toes, or you may want to choose to purchase a wider width, if this becomes a cramped issue for your feet.

It is also important to keep in mind two other things: steel toes will add to the overall weight of the boots, which may affect your running performance, and steel's properties will transfer outside temperatures, such as heat or cold, into the toe box areas of the boots.
Composite Toe Tactical Boots
If you want the protection of steel safety toe tactical boots without all their weight and bulk, then composite toe duty boots would be a great choice.

Composite toe materials are extremely thin, yet offer the same toe protection as their thicker and heavier steel toe counterparts. Because these composite layers are so much thinner, the toe caps will not take up as much room in the toe boxes. And they also will not slow you down, because they weight much less than steel.

Other benefits are that composite toe caps are non-metallic, so they will not conduct heat or cold into the toes of the boots and they can be used for Security Friendly positions, such as at court houses and airports, provided all the other components used in the construction of the boots are non-metallic as well.
Side Zip Tactical Boots
When response time is absolutely critical, side zip boots make getting out the door quick and easy.
There is no need to lace-up these boots whenever you put them on. Simply lace the boots up the very first time you wear them, to get just the right fit, and then after that, use the side zipper to quickly take them on and off.
Here convenience truly meets performance. Nothing gets you ready for action faster than having a tactical boot with a side zipper entry.
Waterproof Tactical Boots
Waterproof tactical boots are a must have for officers.
Since inclement weather can always be an issue when working the beat, choose duty boots that will keep feet completely dry while on the job.
The latest technologies incorporate a breathable, waterproof membrane sewn right into the lining of the boots, that are designed to seal out water 100%
Non-Insulated Tactical Boots
Many officers will choose to wear non-insulated police duty boots on the job. This is because their feet can easily become overheated while patrolling or sitting in their heated cruisers during the colder months.

If this is the case, your police boots should have an internal waterproof lining for the times when you need to step out of the patrol car. This will shield your feet from the outside elements, such as cold rain, sleet and snow, so your feet will stay dry and comfortable within the boots.
When wearing Non-Insulated tactical boots, wear socks that are made of a Merino Wool blend that will adapt to your body's temperature. They will help keep your feet cool when in the warm cruiser, yet help keep your feet warm when you step out into the cold.
Tactical Winter Boots- Insulated Tactical Boots
Tactical Winter Boots are a necessity if you are out on foot patrols during the coldest months of the year.
Today's insulated duty boots can have anywhere between 200g to 800g of insulation sewn right into the linings of the boots. They are engineered to keep feet warm without any bulk, so they will not hamper running, or any other foot maneuvers you may have to do.
Comfortable Tactical Boots
Comfort is everything to law enforcement personnel.
Whether you are standing and walking all day on your feet as a corrections officer, or a policeman who is out on the street chasing down suspects, the last thing you need is dealing with painful feet that may hinder your performance.

Critical features to look for are good arch support and an energy return system that will cushion and help reinvigorate your feet as you run. Many brands offer memory foam cushioning that molds to your feet over time, or insoles that can be replaced with customized orthotics. Choose from either low cut styles or higher styles, depending on your preference around the ankles.
Best Tactical Boot Brands
Merrell Tactical Boots


Merrell's line of tactical boots is designed off of their popular Moab hiking boot platform, so you can be assured of out-of-the-box comfort and lots of all-day cushioning.

Built for the chase, these duty boots provide lateral stability, have Vibram TC5+ outsoles for dig-in traction on any type of surface, and Rip-stop Nylon Uppers that help protect feet from any snagging potential hazards.

Merrell's M Select™ DRY technology surrounds feet with a breathable membrane that seals out water 100% that will keep feet dry and comfortable when things really start to heat up.
Reebok Tactical Boots
Reebok makes a line of duty boots that are well-made and built for action. They have leather and ballistic nylon Uppers so they are built to be tough and protective.

For outstanding comfort they have embedded Shock Eliminator Heel Cushions, Memory Foam Footbeds and some of their styles even have extra wide toe boxes.

For traction, the Reebok tactical boots have rubber Mountain Trail Outsoles that perform well when running through wooded areas, as well as when running down urban city streets. Look for their Airport Friendly styles and also their the 8" models with quick-action YKK Side Zippers, for fast entry when duty calls.
Danner Tactical Boots


Danner is known for making tactical boots that have excellent durability and maximum protection.

Using the same comfort technology found in their premium hiking boots, tactical boots keep feet well supported and comfortable even on long 12 hour shifts.

Danner duty boots features full-grain leather uppers and styles that are made with top-of-the-line GORE-TEX waterproof membranes, that seal out water 100%. They use Vibram Lug Outsoles that are made to be aggressive and ready for any pursuit, be it down a city street, or through wooded, off-road paths.
Timberland PRO Tactical Boots
Timberland PRO duty boots are made with maximum comfort in mind.

These tactical boots are made with Timberland's Stable Stride, that provides a solid platform underfoot for excellent stability during the most intense foot pursuits, This well balanced base will help prevent any torquing of the feet and guard against ankle rolls.

Timberland PRO tactical boots are engineered with an Independent Suspension System that provides cushioning on demand where and when you need it most.
The enhanced support and agility of Timberland PRO police boots, along with their Anti-Fatigue technology, delivers on comfort, as well as performance, when pulling those long double-shifts.
Rocky Tactical Boots

Rocky Boots is a big name when it comes to tactical boots. They currently supply service boots to the U.S. Army, Navy, Air Force and Marines, so you can be sure their line of police duty boots are made extra tough and are quality built.

Choose from boots with uppers that are made with genuine leather and 1,000 denier nylon that are rugged enough for any law enforcement job.
Rocky's guaranteed waterproof construction keeps feet dry, while side ventilation allows for air flow into the boots.

Rocky duty boots are made with Slip and Oil Resistant Outsoles for premium traction, and they have Rocky's Airport Footbeds for outstanding stability, comfort and support
Final Thoughts
Consider what works best for you in your particular line of work.

In an informal survey done of New Jersey police officers, the majority opted to purchase multiple pairs of less expensive tactical shoes, over more expensive high-end models, because the job is so tough on their footwear.

The officers cited that; while the shoe's performance on the job is definitely key, they did not deem it practical to spend the extra money on all the bells and whistles that come with the very expensive hi-end styles.
Why?

In their rough line of work, the uppers and the outsoles of their duty boots will always wear out extremely fast. By the time the shoe's comfort starts to wear thin, the officers are ready to toss out that pair of boots anyway, so investing in a police boot with a higher-end comfort system would just have been a waste of money.

Instead, they choose to just toss out the worn out pair and start wearing the new, second pair that they bought, and enjoy the maximum comfort the brand new pair has to offer.
***********************************************************************************************************
Current ASTM Safety Standards
Work Boot Safety on the Job


by CARA SPINDLER

Expert Advice on Work Boot Safety
Current OSHA and the ASTM Standards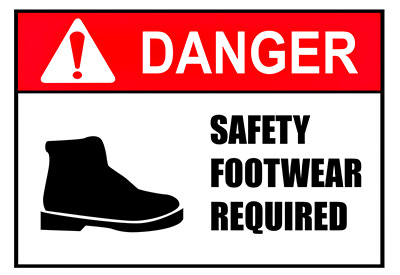 *******************************************************************************************************

Real Made in the USA Work Boots
Elusive as a Yeti

by CARA SPINDLER
Expert advice on buying
REAL Made in the USA Work Boots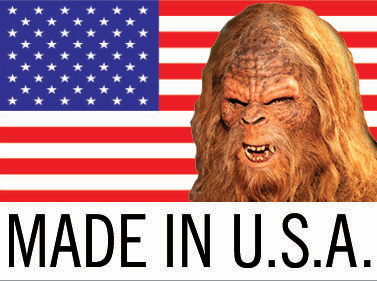 ***********************************************************************************************************
by CARA SPINDLER

Expert Guide to the Best Winter Work Boots
***********************************************************************************************************

7 Best Landscaping and
Landscape Construction Boots

by CARA SPINDLER
Expert Advice on the Best Landscape and Landscape Construction Boots
Based on Safety and Performance

***********************************************************************************************************
6 Best Lineman Boots
Expert Guide to the Best Pole Climbing Boots

by CARA SPINDLER