Posted by Cara Spindler on Jul 20th 2018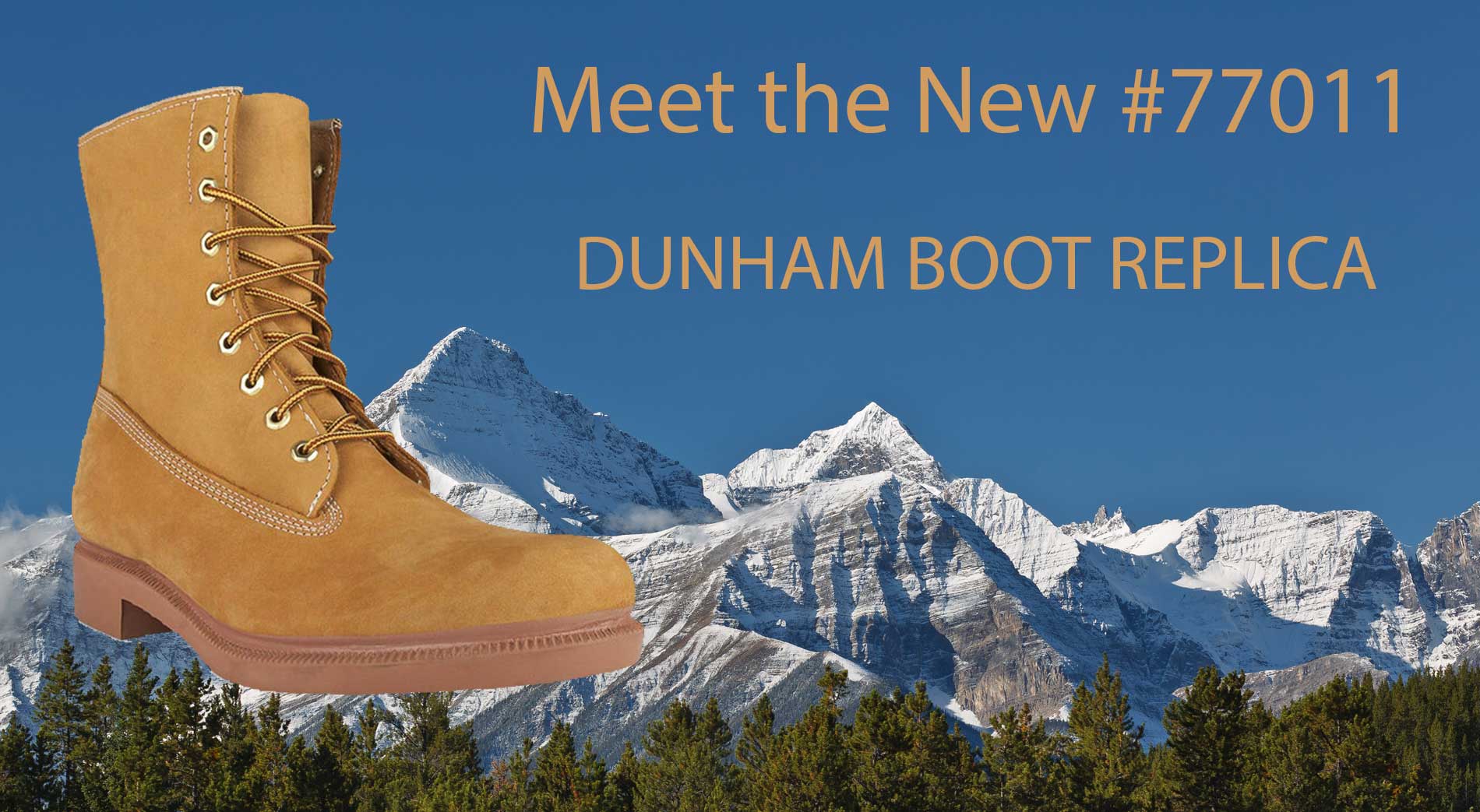 Meet the New #7701 Work Boot Replica!
by CARA SPINDLER
If you have always been a fan of the Original Dunham 7701 Canadian Work Boots, have we got great news for you!
Once thought to be extinct in the work boot industry, the Canadian #7701 has been resurrected and is now making a comeback with a whole new generation of workers! Welcome: the new #77011 work boots!
Many Feared the End of the Classic Dunham
Back in 2012, Samco, who was the last licensed manufacturer to make the Canadian #7701 Work Boots, decided to not renew their license to keep producing them and, sadly, the availability of these boots came to a sudden halt.
The news that they were no longer going to be produced by any manufacturer was devastating to hear. What sizes were left in warehouses across America quickly sold out, as American workers scrambled to claim what they thought would be their last pair ever of this iconic work boot.
Did You Know that Family Footwear Center was Originally a Dunham Factory Outlet?
The news particularly saddened us here at Family Footwear Center, because our very first store in Bennington Vermont actually used to be a Dunham Factory Outlet.
Our entire staff empathized with our loyal customers, who called, stopped by, or emailed us, in the hopes of securing their final pair of these work boots before they became extinct.
If you were one of them, then we have great news for you!
Revival of the Fittest!
Fortunately, the out-cry for the demand for the return of the Dunham #7701 was heard and was soon listened to. Manufacturing started back up, first remaking the #7701 and keeping it as true to the original boot as they possibly could, and most recently moving the production line to China.
These new wheat work boots are made using the same exact last (which is the boot form that shapes the interior of the boots) and the same quality materials.
Like the original, it is waterproof, uses the same soft, pig-skin leather and offers 200g of insulation The outsole is still made of a vulcanized, non-marking, oil-resistant rubber, which has always made these boots extremely durable and very long-lasting
Is the New #77011 Exactly the Same as the #7701?
Because it is to this day still made on the same footwear mold as the Original Dunham #7701, the fit is exactly the same, as it has always been. However, this boot is now made and imported in from China
Only two small features have changed with this new updated version.
The new 7701 no longer carries the Dunham logo on the side of the boot and for added comfort, the flat felt insole has been replaced with a more modern-day, cushioned insole. Our customers seem to like it much better than the original felt one. And the insole is still removable to accommodate personal orthotics.
This classic style has been a long-standing favorite of American workers for over 30 years and with good reason.
Try on a pair of the new work boots and find out why many of our local New England customers have deemed it:

"The Perfect Boot."

How Can I Get a Pair?!
Shop the new #7701 work boot here!

The new #7701 has been so well-received, that we have customers from all over the country lined up to re-purchase them months ahead of every scheduled production date, which is only a few times a year.
Feel free to call our Customer Service Team, toll-free at 888-855-0119 and request that your name and size preference be placed on our Contact List, to reserve your place in line for one or more pairs.
There is no need to pre-pay, and you may always change your mind about buying one pair, or any number of pairs, once they arrive at our warehouse.
All customers will be contacted in the order they have been placed on our reservation list, by the method of their choosing: i.e. phone, email, or both!
We will be contacting our customers when the boots are confirmed to be enroute to our warehouse from port..

*Updated 4/28/21 to provide further information and to provide uodated imagery*