Posted by Cara Spindler on Aug 10th 2018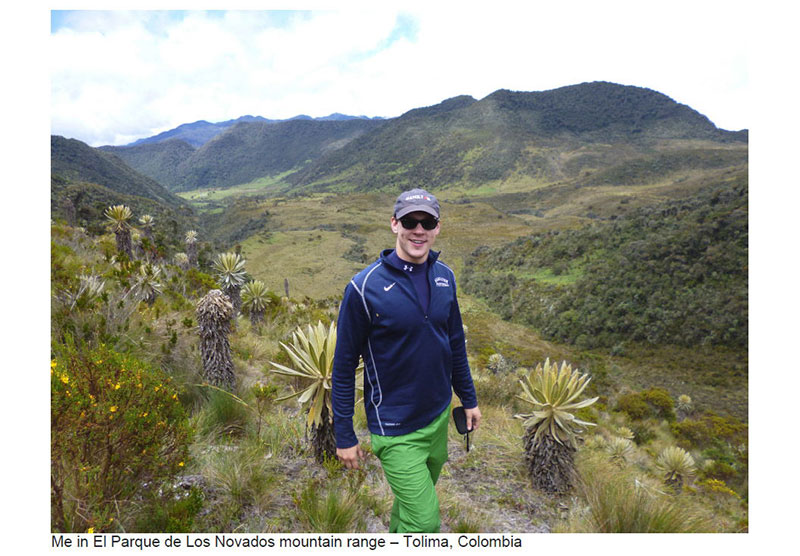 Adventures Abroad: Taking on Colombia in Merrell Moab Hiking Boots
by ANDREW AUSTIN
My name is Andrew Austin. I am a 23-year-old teacher in Chicago, IL. I graduated from Hamilton College in Upstate New York in 2014 with a concentration in Economics and Arabic. I currently work for Teach for America on the West side of Chicago where I teach social studies to middle school children. The children I teach are predominately black and come from an extremely low-income area. Many of the experiences that my children face are something that I am foreign to. In the classroom, we try to relate everyone's life experiences to the content that we are learning to tackle relevant issues. I am very lucky to be where I am today and I just want to say that I am thankful to be a part of this journey so far.
During the past year, I started making friends with one of my coworkers Chris Trella. Chris kept asking me what I was going to do over the summer. I kept telling him that I was going to try to get an internship. He said something like "you can work when you're older, right now you should travel while you're young and have the time to do so." He told me that his wife, Maria, is Colombian and they were going to spend a month visiting her family. He asked me to join. With much convincing, he coerced me into going to Colombia with him and his family for three weeks. What you're about to read is correspondence with my family that I had over that three week period.
Before I continue I would like to give a special shout out to Family Footwear Center in Bennington Vermont. They helped me with my five-day trek in Los Novados and many other little hikes around Colombia by giving me a wonderful pair of waterproof Merrell hiking boots.
Chicago – Fort Lauderdale – Bogota
Wednesday, June 24, 2015
Woke up at 3am for a 5am flight. Drove to the airport with Chris and Maria. Crammed into the most uncomfortable plane ever. Took off from Chicago. Arrived in Bogota, Colombia at about 11. When we picked up our luggage my sleeping bag that was attached to the bottom of my camping pack was stolen. While we took time out of our day to file a complaint, nothing came about, and I was forced to purchase a new sleeping bag at a later date. We were picked up from the airport from Maria's parents, Eduardo and Angela. We took off from the airport and drove to Maria's grandmother's house where we stayed the night.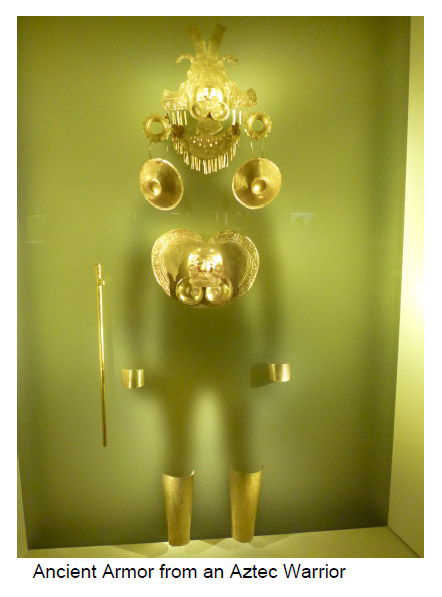 Thursday, June 25, 2015 – Bogota
When we woke up in the morning at about 7am and ate eggs and bread with juice and hot chocolate. We went to the downtown area in Bogota where we checked out really cool handcrafted Colombian items. We walked around until we stumbled upon the Gold Museum. There were so many extravagant pieces of ancient gold art and weaponry. Most of the gold comes from the indigenous tribespeople of Central America. There was jewelry, armor, smoking pipes, weapons, tools, and many more objects from the different ancient civilizations. After exploring the museum for about and two hours we left shortly after and headed back to Maria's grandmother's house. When we returned we packed everything in the car and started our three-hour journey to Ibague. The car ride was insane! I felt so unsafe. Eduardo drives like a madman! He was swerving in and out of traffic, passing large trucks and busses around corners of the twisty mountainous road. For the longest three hours in short history, I was holding onto my life.
We finally arrived in Ibague where I settled into the room I was staying in. I was fortunate enough to pay less than $50 to rent a room from a nice family for three weeks. The host family I stayed with couldn't speak English and I can barely speak Spanish. I jumbled around my high school knowledge of Spanish to look for the right words to say thank you to this wonderful family for their hospitality.

Friday, June 26, 2015 - Ibague
Today was a very interesting day! We woke up at about 8 and had a wonderful breakfast consisting of eggs and bread. After breakfast, we drove into downtown Ibague where we walked around the central square for hours. We saw a beautiful Spanish style church. When we walked in there was a gorgeous altar riddled with heads of baby Jesus along with many paintings of him and the Virgin Mary. Afterward, we went to a house where there were three sick puppies. Maria bought the dogs medicine and we were able to play with the puppies a little bit, before leaving the town square.
At about noon we went to a gym and worked out for a couple of hours. It was very interesting. The gyms in Jordan were so first world. When you walked in there were marble awnings coupled with copious staff at your beck and call trying to help you with the equipment. The gym was basically a social club. Here was a little different. The gym was very odd but nice. There were two floors. The top floor was open to the world below covered by an aluminum triangle that passed as a roof. For $2 though, I'll take a thatched roof any day. When we left the gym we went home and ate a large lunch of chicken and soup with some sort of potato salad and vegetables.
After lunch, the plan was to siesta and meet back at 5. I did not want to siesta. It was a beautiful day so I decided to read outside. A third of the way into chapter twelve of The Kite Runner, a twelve-year-old girl walks out of her apartment and asks me if I want coffee. In broken Spanish I accepted. This girl stays in the same house that I am staying in this summer. She went inside to our home and brought back some delicious coffee. Instead of cream and sugar, the coffee came with 12 different kids from the neighborhood. Sarah, Santiago, Pipe, Louisa, Valentina, etc. swarmed me with broken English and Spanish. Every child asked one enthusiastic question after another. We hung out for two hours communicating in broken English and Spanish to each other. It was a wonderful experience.
Speaking of an awesome an experience. We went to a sports bar and watched the Colombian futbol team play Argentina in the Copa Americana. The Copa Americana is best described as the World Cup for North and South American futbol teams. There were so many people packed into this tiny sports bar. The nationalism of their countries team was incredible. Unlike any other I've seen. The crowd responded to every movement on the soccer pitch, with fanatical exasperation. Unfortunately, Colombia lost, but I had a blast.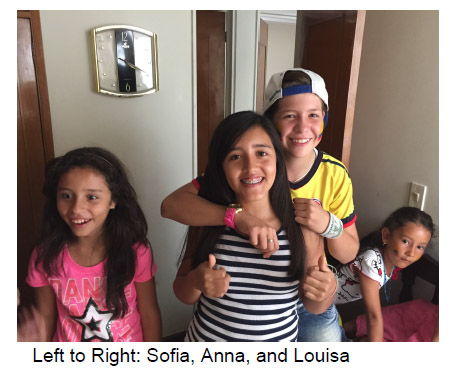 Saturday, June 27, 2015 – Ibague
So the room I'm renting is from an older woman who seems to be renting another room to a woman and her little daughter Valentina. Chris and Maria are staying in the same-gated community with their parents. I've been treated with such hospitality. It's fantastic. Tomorrow is the Carnivale. But this whole weekend everyone is celebrating.
We went dancing last night. Damn my hips definitely lied. What the heck Shakira! Everyone here can dance. Salsa, merengue, tango, you name it they can dance it. I'm slowly learning. I'll have more practice time tonight.
Today we woke up at 7 and went to these beautiful waterfalls. The waterfalls were called Los Cascasdas Chicala. When we arrived, after about an hour in the car, we had to drive five kilometers through this windy and unmistakably torn up dirt road to a farm. A farm we paid $1 to hike waterfalls. There were six waterfalls that we climbed. The views were fantastic. When we got to the sixth waterfall we were able to jump into the moving water from 15 feet. It was invigorating. What a cure for this morning's hangover. After, we ate traditional Colombian food from the farmers who charged us to get into the waterfalls. We had chicken, soup with potatoes and corn, rice and salad. It was so good. The food we ate all came from the farm. It was cooked traditionally over an open wood fire. We drove home shortly after and I passed out for hours.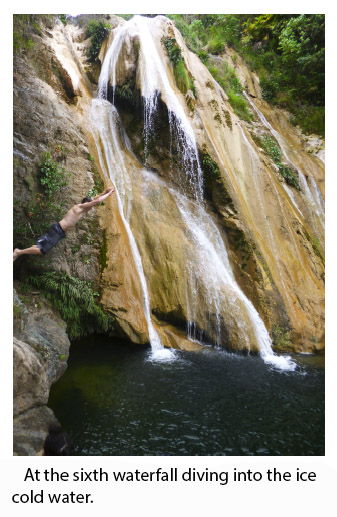 Sunday and Monday, June 28 and 29, 2015 – Ibague
Yesterday we went to a parade/Carnivale and it was so amazing. There were so many different types of traditional folk dances and music that passed down the main square of the street. It was the best parade I've ever seen. There is and will never be anything as culturally significant in America.
When the parade was over we had lunch with Maria's uncle and aunt. It consisted of plantains, potatoes, avocados, and chicken. It was quite delicious. Afterward, we went to this really cool fair with a bunch of different animals. There were horses, cows, chickens, sheep, etc. it was kind of like the fairs in Norwich with all the prized animals getting shown off by their owners. One different thing about all the animals was that they all had massive balls, which was quite hysterical. There was also a really cool horse competition. Instead of races, these horses and their riders were judged on how they walked. All of the horses were taking quick steps forward and backward. I had no clue what was going on, but it was interesting nonetheless.
We walked around the fair for a couple of hours and checked out all the little shops and animals. I tried sugar cane juice. It was really sweet, too sweet for me. Then we returned home. On the ride home there was an accident. A motorcycle came out in front of us and the driver of our car veered left and scraped another car. We sat in the middle of a busy road for hours, while the driver and the other driver argued over what happened. Eventually, the police came and after a little more arguing the driver agreed to follow us home. At home, they worked out what was going to happen with payments and such. Because there is no insurance, what I think happened was the driver agreed to pay for any fixes needed on the car.
Maria was really upset about the accident, so she didn't want to go out last night. Instead of going out with Chris and Maria, I went out with her cousin Sebastian. We went to a pretty nice lounge, drank a couple beers, and talked for a couple hours. After, we went to a more traditional place where we danced until like three. I was famous at this place. I was the only gringo shaking my booty on the dance floor. A lot of Colombians came up to me and wanted to dance with me or take pictures with me. It was hysterical.
Today we're recovering from the weekend's festivities and hanging out all day. Tomorrow we're going to cook for the family: a Chinese stir-fry. We will see how it turns out. Miss you lots.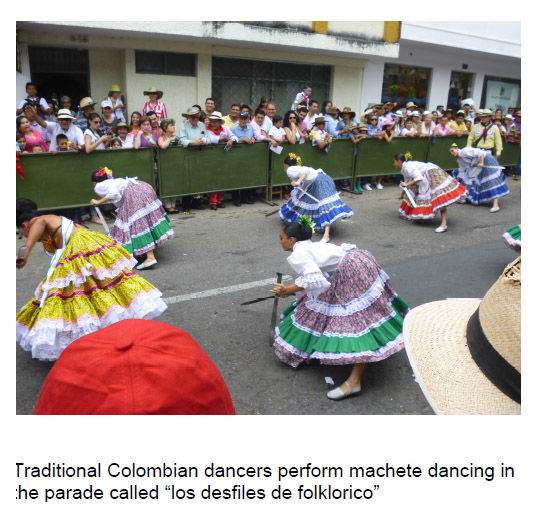 Tuesday through Thursday, June 30, 2015, to July 2, 2015 – Ibague
For the past couple of days, we have been resting. Most of the town is cleaning up from the folklore festival and recovering from the festivities. I wake up at 7 or 8 in the morning on a daily basis. Eat a large breakfast with eggs and natural juices. I work out for a couple of hours. Read. Explore the city a little bit and go to bed. We are preparing for a five-day trip to the coast of Colombia. We are going to this beach town called Santa Marta, which is 16 hours away by bus, on the Caribbean. Santa Marta is known for their beaches and it's the hometown of Colombian liberator Simon Bolivar. We've been kicking it for the past couple days doing nothing serious. Yesterday we went to a sports club with three swimming pools and a bunch of other fun activities like tennis, soccer, basketball, and this Colombian game called Tejo, which is like corn hole with firecrackers. We were going to play Tejo, but the game attendant was not there. He was out for a three-hour lunch. So we got lunch instead, which is always the same: some sort of beans, rice, salad, and chicken. It's good but too bland for me. After we went home and took a nap then went out for dinner.
I'm headed off now to Santa Marta, the coast of Colombia for five days so I don't know when I'll be able to email you/speak to you again :(, for at least five days that is...We will hopefully be back the 8th, then we're off the next day for the hiking trip.
Friday through Tuesday, July 3, 2015 – July 7, 2015 – Santa Marta
Day 1, Friday, July 3, 2015: we all crammed into a coach-like bus and started our 16-hour journey to Santa Marta at 1. It was Maria's family, Maria, Chris, and me. The bus was packed with people and little children so it was really hard to get any actual sleep. We stopped three times throughout the16-hour journey. By the end, my body was so sore. Those types of journeys are not for me.

Day 2, Saturday, July 4, 2015
We arrived in Santa Marta at 7am. Had breakfast and unpacked our clothes in a cabana that we all shared. I shared a room with Maria and Chris. There was another room for their parents. There were a single bathroom and a veranda that had a hammock hanging outside. The weather probably increased 20 degrees from the mountains of Ibague to the beaches of Santa Marta. After we unpacked we went to the main beach in Santa Marta for the majority of the day. It was really beautiful but there were so many people! We returned to the hotel place at 4 and went on this thing called a Chiva which is pretty much, a party bus. Music was blasting and we took a tour around historical Santa Marta. It was really beautiful! We watched the sunset over the beach town and went back for dinner and sleep.
Day 3, Sunday, July 5, 2015
We woke up early in the morning to go to this beach called Playa Blanca. The only way you could get to Playa Blanca was by boat. So we hopped in the Chiva, drove to the same beach we were at the previous day, hopped on a water taxi, traversed the Caribbean waters for 15 minutes until we arrived at the beach.
It was absolutely beautiful. The views were so nice. We went snorkeling in the morning for $8 USD. We saw so many colorful fish doing whatever fish do. It was absolutely gorgeous. Not as awesome as the time I went snorkeling in Jamaica; the water was much clearer and the journey was much more exciting. But it was fun to swim out to the rocks of Playa Blanca and look at all the beautiful fish.
After we soaked up the sun until lunch. We ate lunch on the beach. I had fish. It was probably the best fish I've ever had in my life. The whole head and tail, bones included were on the plate. I couldn't help but ravage through the bones until every single piece was gone. When we finished we enjoyed a couple more hours of sunlight until we had to leave. We took the taxi back to the hotel.
At the hotel there was a traditional Colombian band, called Cerenatas, playing Colombian music for us. We danced from 10 - 12. It was so fun! Chris and I were the center of attention because we're the only gringos. So many people were trying to dance with us and take pictures with us. It was fun but frustrating nonetheless. Now I understand what it feels like to be famous.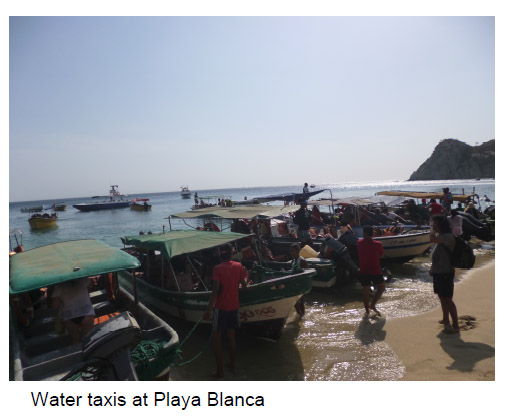 Day 4, Monday, July 6, 2015
We woke up early again to go to Parque Nacional Natural Tayrona, a Colombia National Park. At Parque Tyrona, we went to a much less crowded beach named Playa Concha. This was by far the most beautiful beach I've ever been to. It was a peninsula surrounded by gorgeous mountain ranges. The water was absolutely pristine. There were little specks of gold making the water translucent. It was so exquisite. We climbed this rock called the fertility frog in the morning and jumped 10 feet from the frog into the ocean. Myth has it that I will be able to produce ten babies so you better prepare yourselves. For the remainder of the time, we hung by the beach. Our fan club of 15- year-old girls buried us in the sand and we played Frisbee with them. It was really fun!
We left at 1:30 for the hotel, ate lunch and lazed around until we had to leave at 6. I finished "The Kite Runner" and surfed through a third of "The Book Thief" so far. They're excellent young adult literature that I recommend you read if you haven't. The ride back was much harder on my body than the way there. I tried to sleep as much as possible, but it's a challenge for someone 6'2".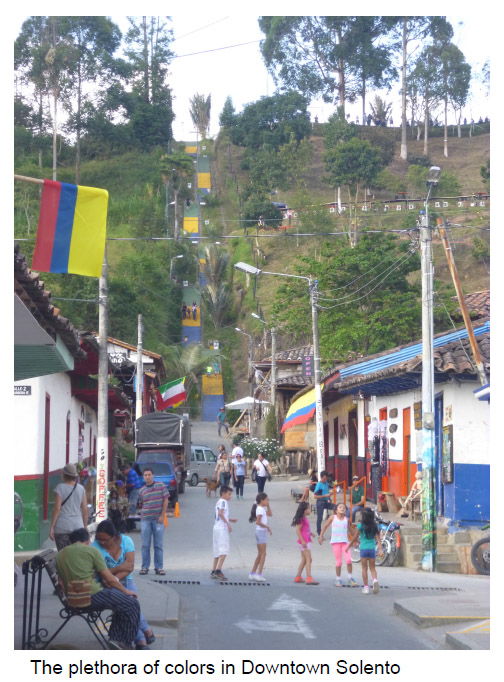 Salento - Juntas/Ibague. 5 days July 9, 2015, to July 14, 2015. 15,000 ft change in altitude. 75+ km
Day 1, Thursday, July 9, 2015
We packed our bags and crammed all out stuff into Maria's father's SUV. We started the two-hour drive from Ibague to Salento where we planned to start our trek. The drive was absolutely insane. We took a one-lane road up and down a mountain to get to Salento. The road was crammed with trucks and SUVs that carelessly swerved into the oncoming traffic and passed slow moving cars without any problem. The road was so windy and there was no visibility. Even so, Maria's father felt the need to drive like a madman and pass every single car that existed on the road. I've never feared so much for my life. Maria's mother was laughing at me the whole way because I was whiter than a ghost and scared out of my mind from the journey.
When we arrived we checked into our hostel. We planned on staying the night in Salento before we ventured into El Parque Nacional Natural Los Nevados de Tolima. After we checked in, we walked all around the town center exploring a plethora of shops selling beautifully handcrafted artwork and jewelry. There must have been fifty shops selling individually, crafted trinkets special to Colombia. Most, if not all, shops were absolutely gorgeous.
After we explored for a couple of hours we ate lunch. Then we walked to the top of the hill overlooking Salento and watched the sunset. At night we bought some juice and then cooked ourselves pasta, ate a ton, and shortly after went to bed.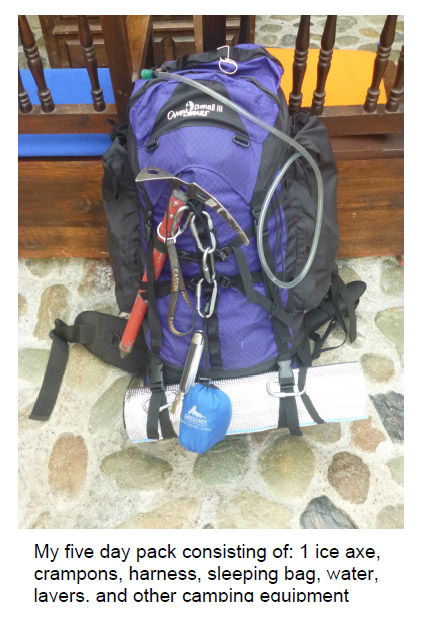 Day 2, Friday, July 10, 2015
I woke up from my dormitory-style room in the hostel in Salento at about 5:30am, brushed my teeth and prepared my bags for the long trek ahead of us. We met our guide Eduardo at the hostel and went to grab a quick bite to eat before we started the journey. Eduardo was about 5'8" with long, curly, dirty blonde/red hair that was put in a ponytail. He had a long beard that hadn't been cut in probably three or so years. He was soft-spoken, but when he spoke you could tell it came with thought and conviction. Eduardo spoke both English and Spanish, which turned out to be really nice in the days to come.
After we ate our breakfast; consisting of mango juice, bread, and eggs, we walked to the town square, hopped into a safari-looking jeep with our bags thrown on top, and off we went to El Valle de Cocora.
We arrived in Cocora at about 8. Our guide Eduardo talked to some farmers and arranged for mules to take our large bags to our first rest stop: Finca Primavera Cocora started at 2,400 meters. We walked through farmland, jungles, the land of the colibries (hummingbirds), through mud, across rivers, down valleys, and so on and so forth for about eight hours, until we reached Finca Primavera at 3,700 meters. In total the first day we hiked about 25km mostly up. It was challenging but my legs were fresh and I stayed pace with the guide the whole time. Maria and Chris struggled with the altitude changes that lead to some sickness and headaches, but my body managed to be okay.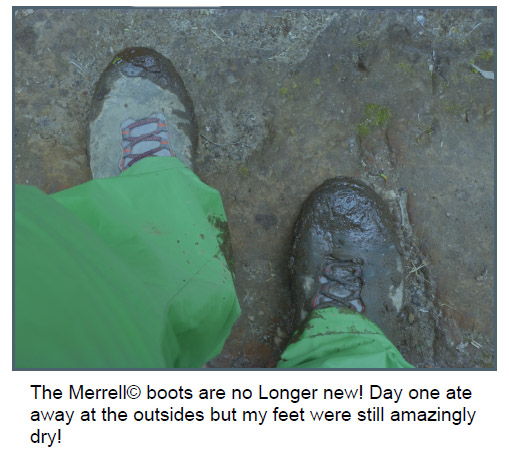 At Finca Primavera, we found our bags, unpacked our stuff into a room with dormitory style bunk beds and prepared for the cold night ahead of us. The farmers there prepared us aguapanela. Aguapanela is boiled water mixed with cane sugar. Hikers drink it for energy. Sometimes you put cheese in it and eat/drink it that way. We drank aguapanela with our dinner of chorizo sausage, potatoes, and rice. Afterward, we huddled in our beds with our endless amounts of blankets and tried to sleep for the night. The hostel was so cold. The walls had some holes in them, where wind swept through tickling our faces in the night, waking us up with every little gust. I had to sleep in long underwear, a jacket, and a hat. It became a tradition the rest of the nights in the mountains.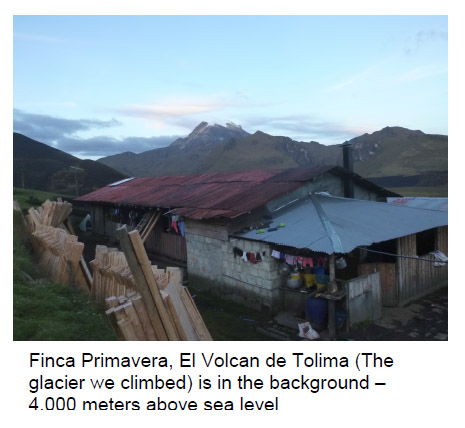 Day 3, Saturday, July 11, 2015
We woke up at about seven. Drank aguapanela and ate breakfast prepared by the farmers at Finca Primavera. It was our last hot breakfast for the remainder of the trip. We left at about 9 and continued our hike from 3,700 meters. We hiked for 6 hours until we got to base camp at 4,300 meters. For me this hike was a lot easier than the first day, because it was shorter and a lot colder. Chris and Maria struggled with the uphill though, which lengthened our hike by a couple of hours. It was okay though, because we got to base camp at about the same time the mules arrived with our bags. This was the last day that we had mules. For the next three days, we were forced to hike with our 40-50 pound bags.
We set up our tent, ate a little lunch, and prepared for the cold to come. We were set up at the base of the mountain called Tolima. Our plan was to wake up at 3:30 the next morning and summit up the mountain at 5,200+ meters. With that being said, we ate dinner at around 6:30/7 and went to bed. The night was freezing and restless for me. I was too set on conquering the mountain to sleep.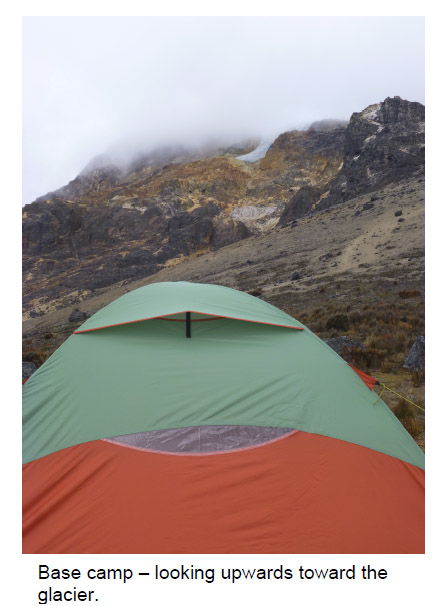 Day 4, Sunday, July 12, 2015
Eduardo's alarm rang promptly at 3:30. We woke up, ate breakfast, prepared our daypacks for the journey to come. Today our packs consisted of crampons, a harness, a helmet, an ice ax, and plenty of layers. I wore under armor leggings and a long sleeve, waterproof pants, a sweatshirt, a fleece jacket, and a hat.
We left for the summit at about 4. There was barely any visibility throughout our journey and for the first couple of hours, we walked with headlamps in the dark. The first two hours we walked on volcanic ash. The challenging part about the first two hours was getting the correct footing, without slipping or getting ash/sand in your feet. Furthermore, the majority of the first two hours was 45-60 degree inclines, the steepest part of the mountain by far.
After two hours we reached the high base camp at 4,600 meters. The terrain changed from ashen sand to sulfuric rock and other large rocks formed out of lava millions of years ago that we were forced to climb over. We walked for about another hour until we reached a wall of icy rock that we were forced to scale and climb with ropes. Eduardo climbed the slippery rock with ease and set up the ropes for us so we could climb.
When we overcame the rock wall we walked about thirty more minutes until we reached the edge of the glacier where ice met rock. The wind was gusting ice and snow. It was excruciatingly painful. You could barely see ten feet ahead of you, before being swallowed up by cloud coverage. We put on our harness, latched into our crampons, secured ourselves to each other one by one with rope, and prepared for the three/ four-hour hike up the glacier.
The first hour we hiked in snow and ice. It was hard for our guide Eduardo to find safe spots in the ice because there was no visibility. With that being said, at about the hour mark, I took a step in the snow and sank about a meter. Maria, who was tied to me by the rope about five meters behind me, had to stop. She was struggling up the mountain at this point and about every ten minutes, we needed to rest. Unfortunately, this common rest turned out to be not so common for me. After I sank about a meter with the first step, I took a second step to secure myself and I fell through the crevasse. My whole body fell through the hole and I struggled to stick my ice ax into the snow to catch myself.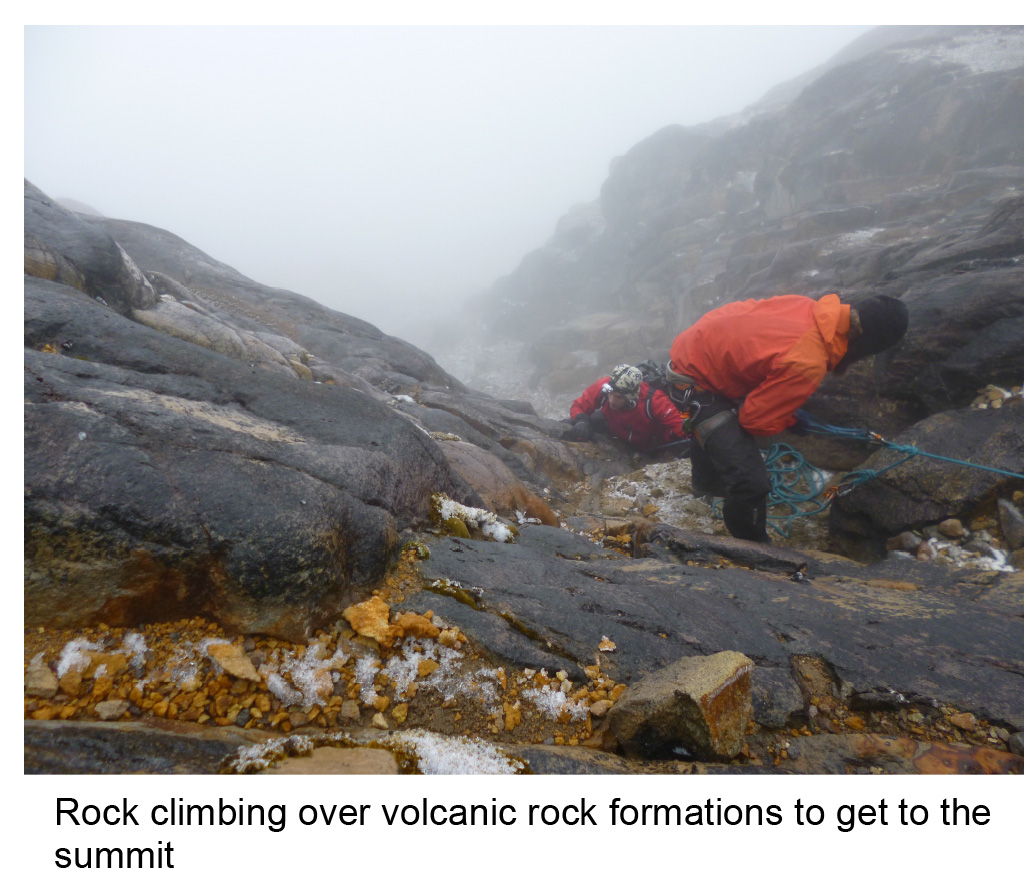 Luckily, Eduardo saw me fall and clamped his body down on the ice. I stuck my ice ax into the frozen tundra and scooted my body forward, and my feet backward, to wiggle out of the hole and move forward.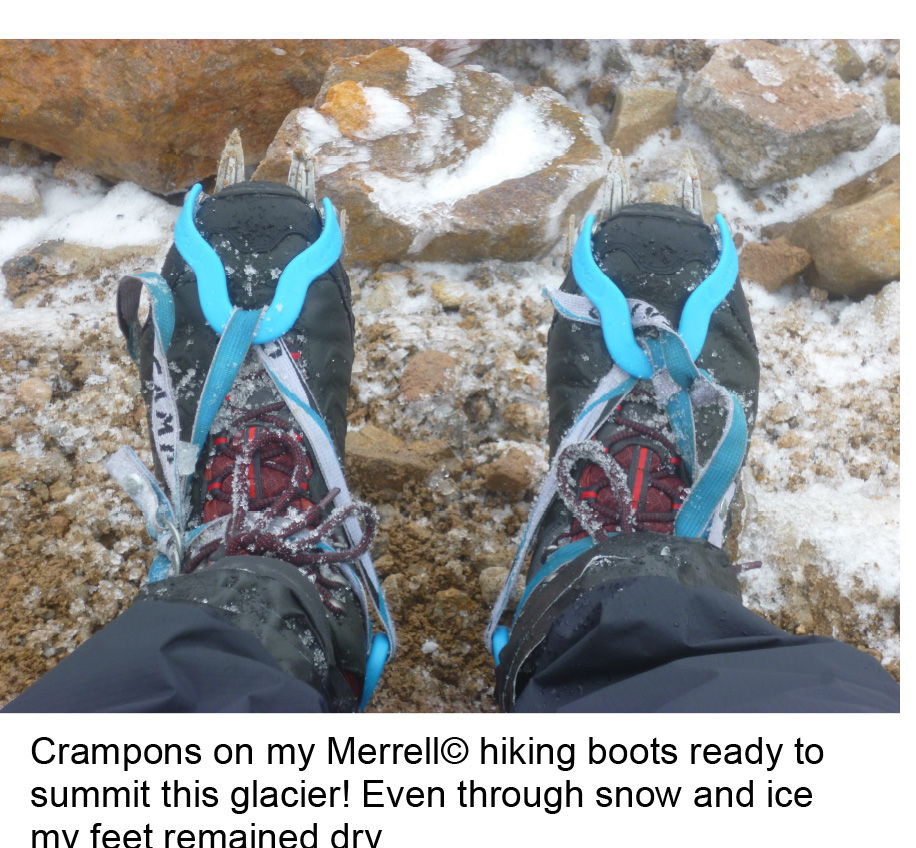 After that fiasco, we climbed for another hour until we encountered the entrance to the summit. Our bodies were dead and Maria and Chris were struggling to mentally make it to the top. Eduardo ensured us that we only had about 100 more meters to go. We stepped slowly through 30mph ice-cold winds, one foot after the other, until we reached the summit.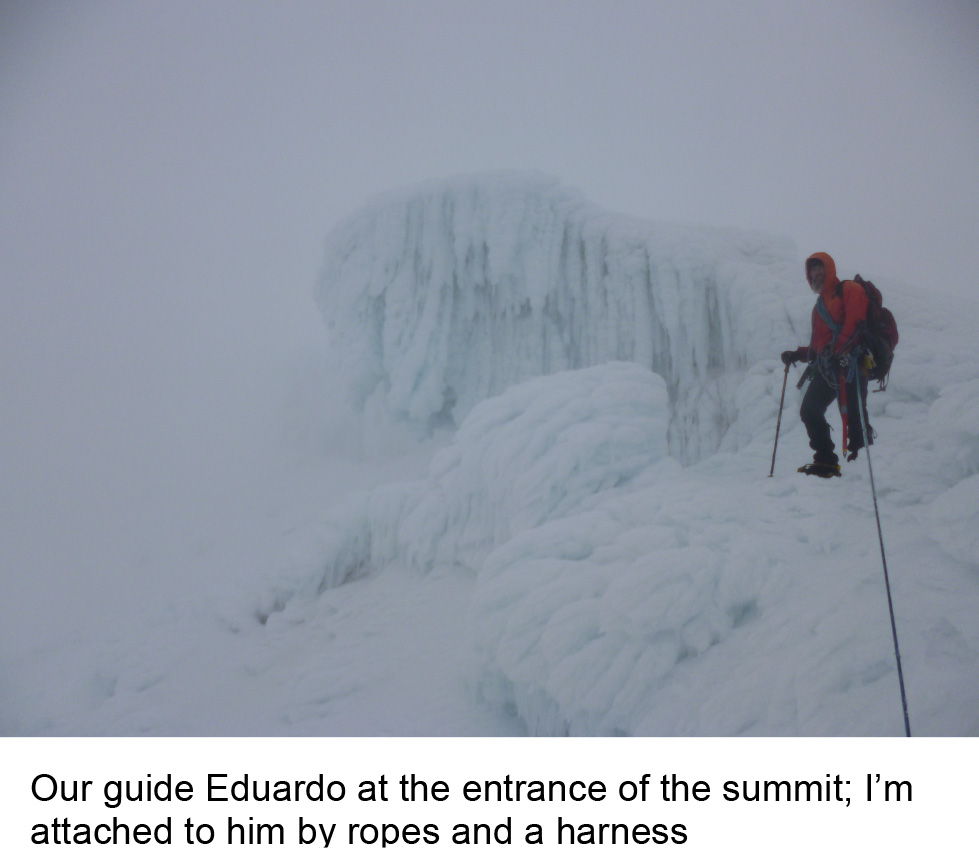 There was no visibility. We couldn't see the world around us. We were just ecstatic to make it to the summit at 5,200 meters 6 hours later. The summit was so cold and windy that we were barely able to get a picture before our cameras froze.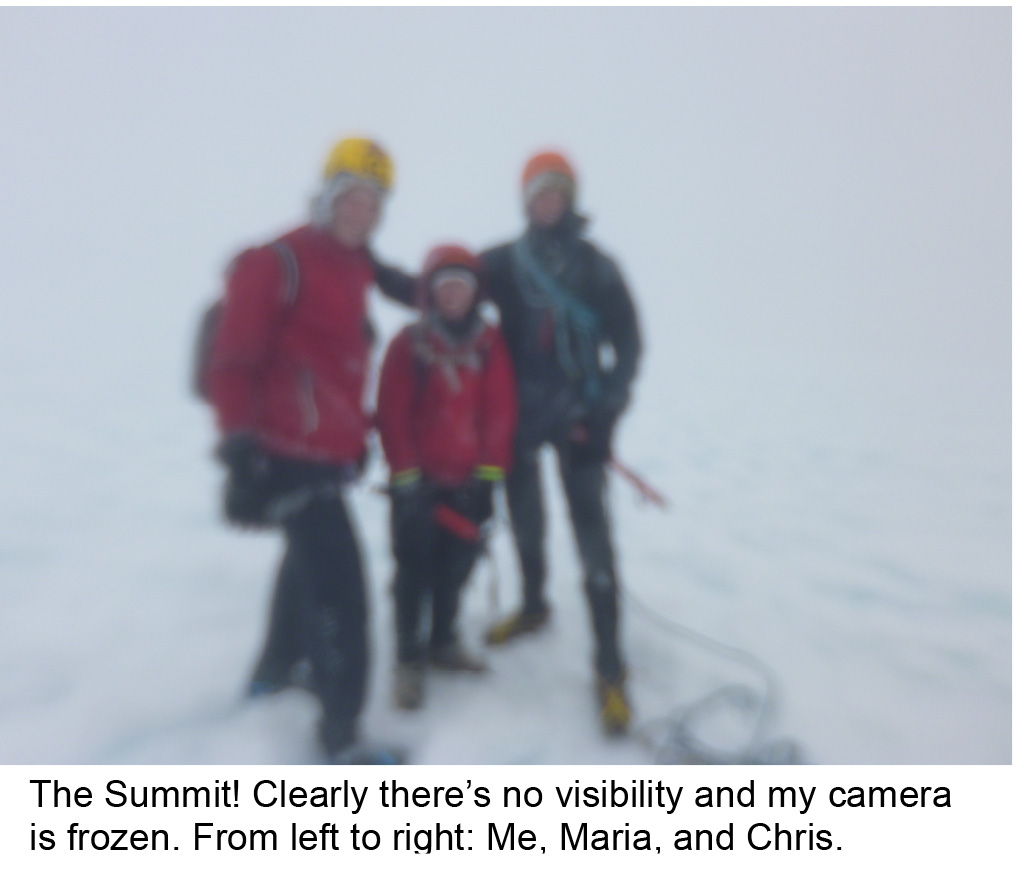 After ten minutes or so, we started to make our way down the mountain. Exhausted, we walked about two hours down the mountain back to base camp. We arrived at 12 and only had an hour rest and eat until we had to pack and leave for Los Termales; or the hot springs. From one to five thirty, we bushwhacked our way through grass and cactus-like plants native to Colombia. We walked up and down countless numbers of ridges until we reached our goal, Los Termales. The ridges were almost as hard as the summit because there was so much walking up and down. It seemed endless.
When we made it to the hot springs we set up camp, Eduardo cooked for us, and we bathed in the warmth of the natural springs and shortly after went to bed.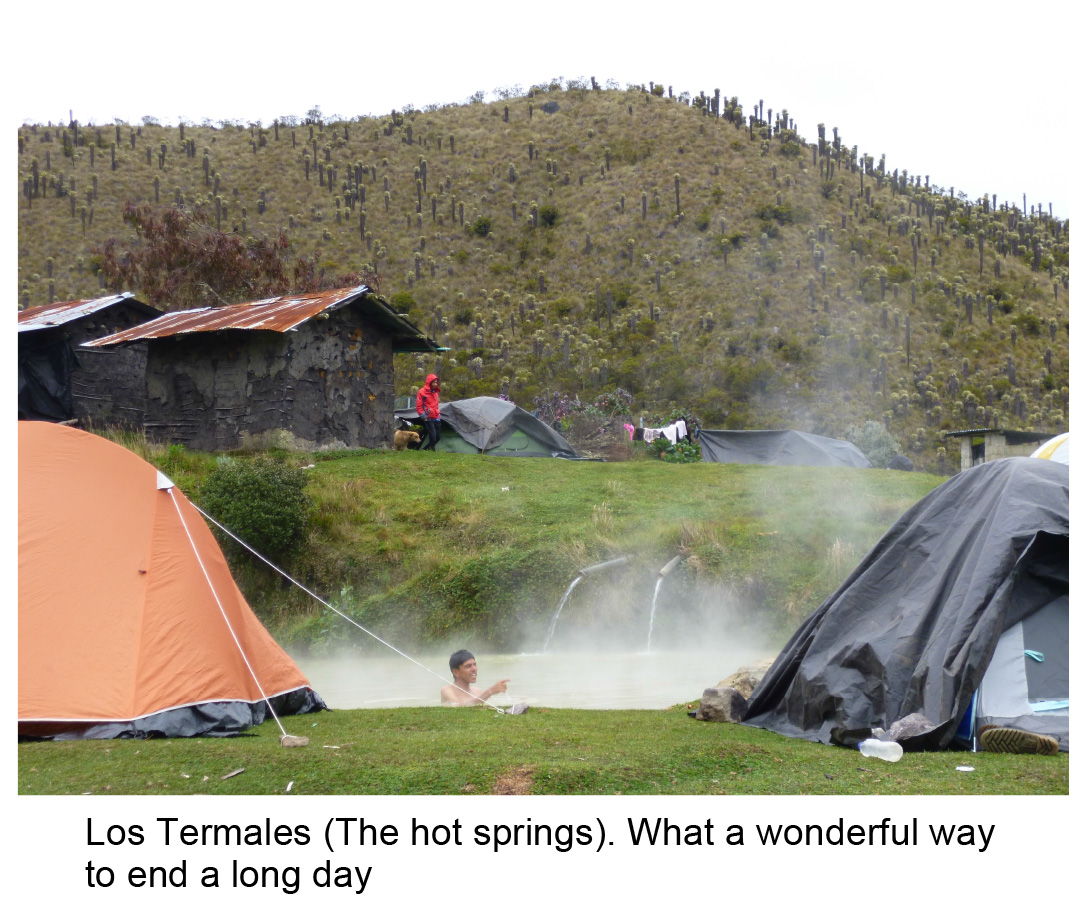 Day 5, Monday, July 13, 2015:
We woke up at the hot springs, drank aguapanela, ate some oatmeal, packed our things and then went on our way to the next hacienda. It took about six hours to get there. Today was definitely the easiest day. Most of the walk was on a trail (thank god) and downhill. We only had to go up one mountain at about 300 meters during the fourth hour of the trek. Eduardo and I did it in about 45 minutes. It's hard for me to stop and start again, so I just kept going until we reached the top. We waited at the top for Chris and Maria. When they got to the top we kept going until we reached the hacienda.
At the hacienda, we ate cheese and aguapanela. Eduardo cooked one last final dinner. We slept in a room built solely of mud bricks and wood. The night was absolutely freezing. I was restless due to the anticipation of the last day.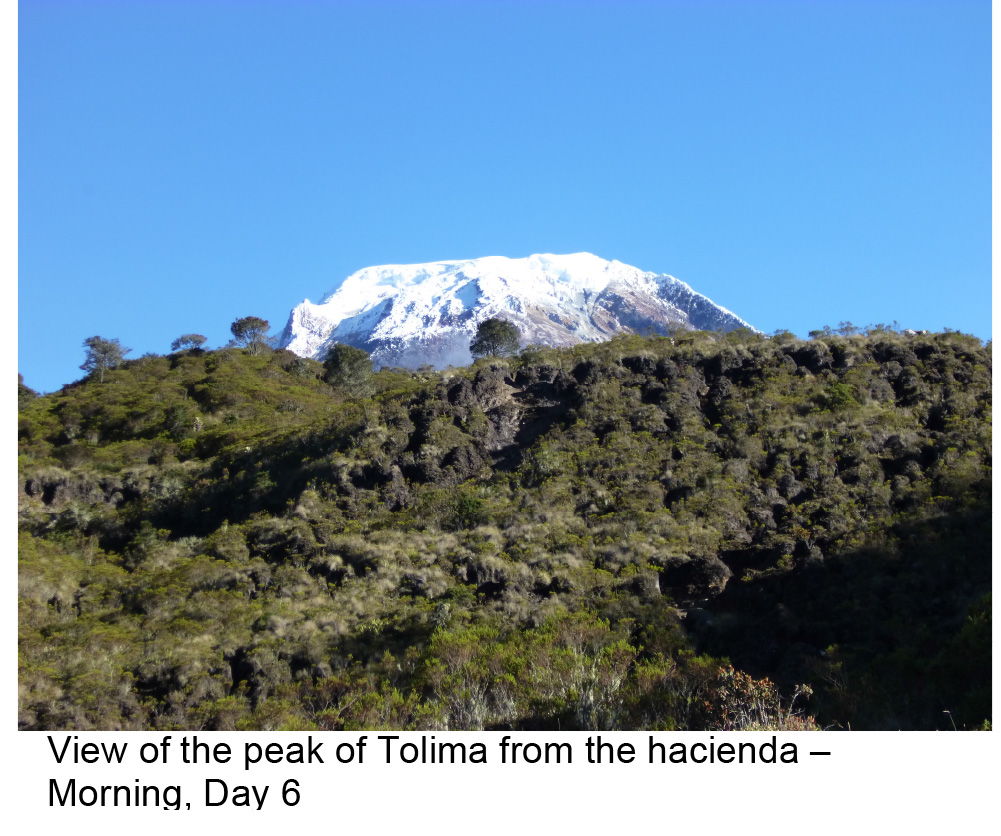 Day 6, Tuesday, July 14, 2015:
We woke up at around 7:30. It was the first day we could see the glacier that we climbed. It was absolutely gorgeous. We ate cheese and drank aguapanela again. Left at about nine. The walk was so hard on the knees. Everything was downhill. We walked for about 5 hours down from 4,300 meters to 2,400 meters until we reached our destination at a town called Juntas. We met Maria's family there and we all drove home. I was exhausted, sweaty, and smelly, but ecstatic that I was able to be a part of such a wonderful hiking group. I am really thankful for the whole experience.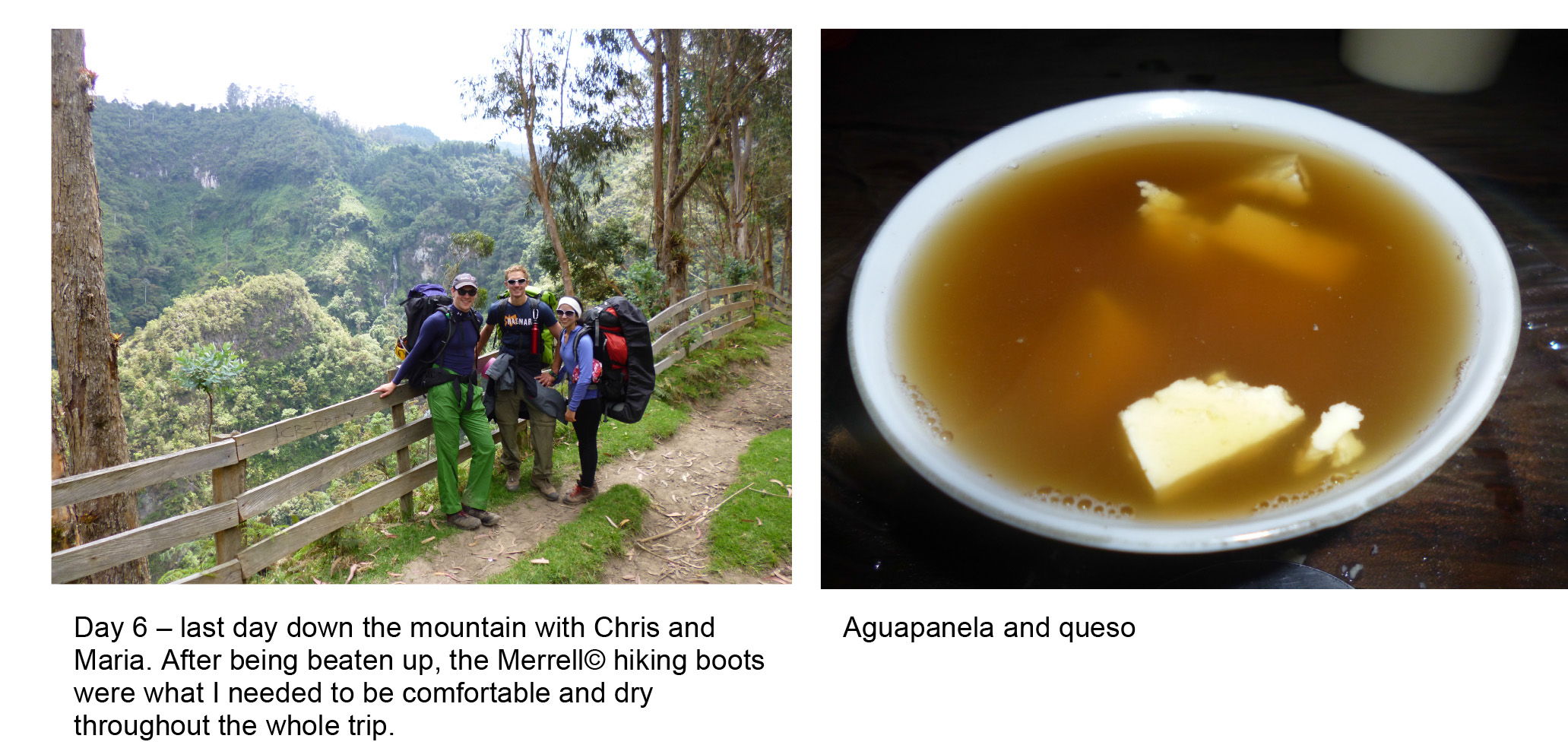 I would like to thank my Family Footwear Center for the amazing Merrell Hiking Boots. Without them, I don't think my feet would have had such a comfortably wonderful experience!