Posted by Lynn Smythe on Mar 23rd 2020
Top 8 Shoe Fitting Tips for Happy Healthy Feet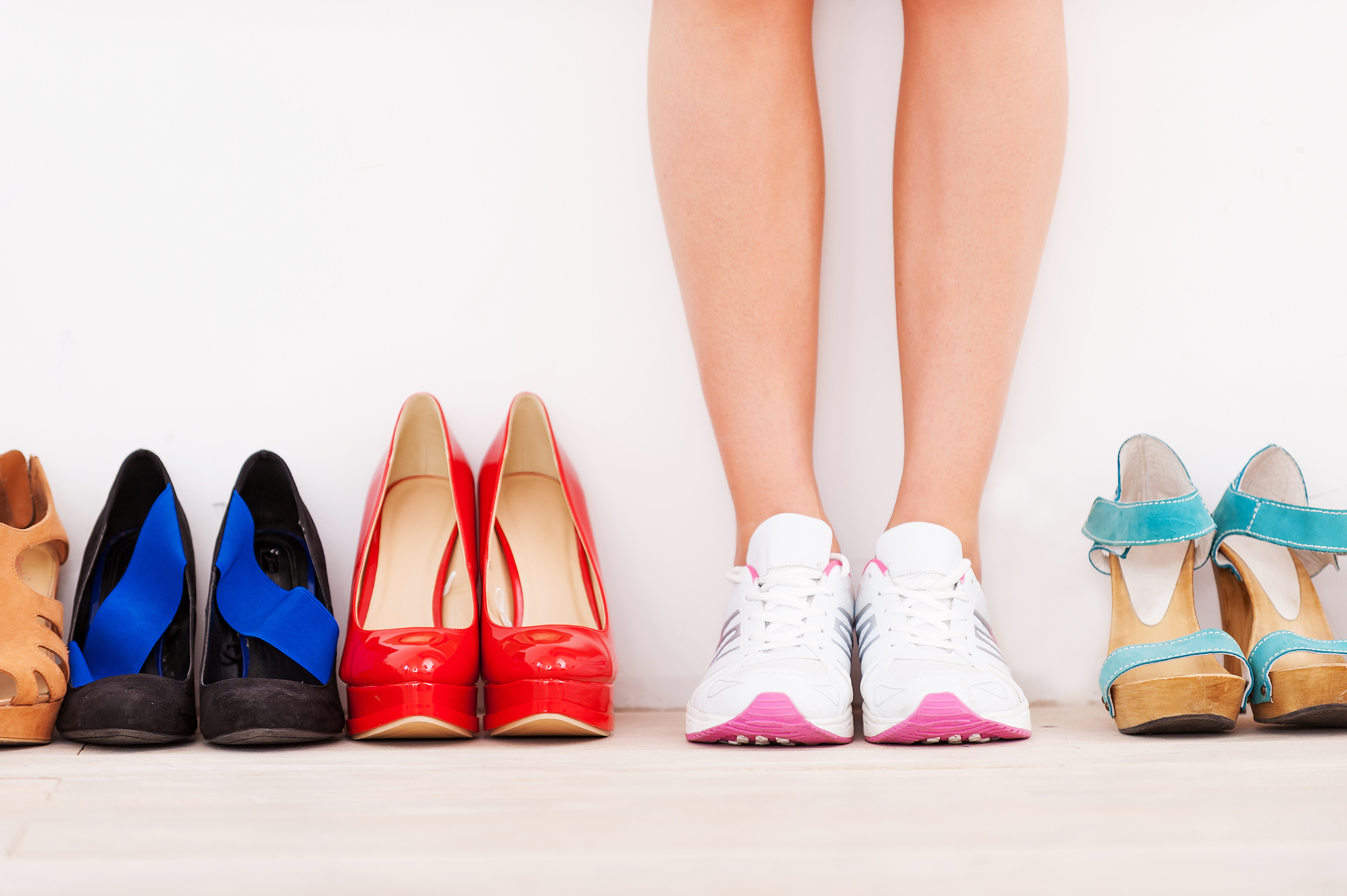 by Lynn Smythe
Expert Shoe Fitting Tips
If you are like most people, you have probably heard the term: if the shoe fits. But, have you ever had your feet evaluated to make sure you are actually wearing the right shoe size?
The Journal of Ankle and Foot Research published a report on footwear1 and found that specific participant groups, including older people and people with diabetes, were more likely to wear shoes that were too narrow (between 46 and 81 percent). The study concluded that a large percentage of the population wear incorrectly sized footwear, which is associated with a variety of foot pain and foot disorders, creating a need for education on how to determine proper footwear fit.
Meet Gretchen Lima; she is an American Board Certified Pedorthist, or C. Ped, who works at Family Footwear Center in Manchester, Vermont. Gretchen is a professional shoe fitter specializing in adults and children, diabetics, chronic foot pain and common foot pain ailments. She says, "Ill fitting shoes, inappropriate footwear or going barefoot cause a lot of pain and discomfort issues. What I do during a consultation session is to help decrease your pain, get you walking, keep you walking and prevent further damage."

Above: Certified Pedorthist Gretchen Lima provides free footwear consultations at our Family Footwear Center store in Manchester, Vermont.
Family Footwear Center Shoe Fit Guide
Gretchen, a healthy foot advocate and expert in proper shoe fit, recently shared her top eight tips on how to find the best and most comfortable footwear:
Get your feet measured
Know how your shoes should fit
Realize that each brand fits differently
Replace your old and worn out shoes
Invest in insoles and orthotics
Make small adjustments for big impact
Address foot ailments and other special footwear needs
Find the right shoes for the right purpose
Scan through this handy shoe fit guide to discover: how to know if a shoe fits.

Above: Trying on a variety of shoe brands and styles is how to tell if a shoe fits properly.
Shoe Fitting Tip #1 - Get Your Feet Measured
You may find this first tip pretty amazing; Gretchen says that most people have not had their feet measured in 10 to 15 years. Not knowing your actual foot size can lead to you wearing the wrong size, shape and type of shoes for your feet. And, during your shoe fitting to get your feet measured, make sure you measure both feet.
Many people have issues with corns, bunions and calluses, which can result in one foot being slightly longer or slightly wider than the other. When shopping for new work boots, sandals, sneakers, fashion boots and other footwear, you should always fit your shoes for your larger foot. Don't be surprised if, during your evaluation, Gretchen makes a recommendation for wide fit shoes or going up a half size - you have probably been wearing the wrong size shoes.
Shoe Fitting Tip #2 - How Your Shoes Should Fit
Gretchen considers a proper shoe fit an art, not a science, as there are many different measurements to consider when choosing the right shoes for your feet. "To make sure you get shoes that fit, I have to look at how narrow your heel is, how high of an instep you have and how much motion your foot has when you walk," says Gretchen. "Things like foot width, girth, heel type, arch type, fat pads and bony protrusions all play a part in my helping you find the best shoes for your unique needs."
She also mentions how shoes should look "happy" on your feet and feel comfortable. During a typical consultation, Gretchen combines old-school evaluation tools, such as a Pedograph and Brannock Device, and state-of-the-art Aetrex 3D foot scanning technology to measure the exact size and shape of your feet.
In general you want to have about a fingers width of space between the end of your longest toe and the top of each of your shoes. If your toes are hitting the end of your shoes, then your shoes are too small. You also want to pick a pair of shoes, such as mens wide fit shoes, that gives your toes enough room to wiggle, but not so much that your feet slide around.

Above: Shop for a variety of shoe styles at Family Footwear Center.
Shoe Fitting Tip #3 - The Difference Between Shoe Brands
Just as every person's feet are slightly different, each shoe brand sizes their shoes differently. You need to find a shoe shape that is comfortable for the shape of your foot. The size that fits you in one particular brand and style of shoe may not work in a different brand or style.
During a typical foot fit evaluation at Family Footwear Center, Gretchen will pull out 8 or more pairs of shoes for you to try on. She'll ask you what type of shoe or shoes you are looking for, take a look at what you are currently wearing, then she'll have you start trying on shoes to see what feels best while offering the ultimate in support, stability and comfort.
Shoe Fitting Tip #4 - Shoes Eventually Wear Out
Unfortunately, all good things come to an end. If you are experiencing foot pain or discomfort in your knees, hips or back, this could indicate your shoes are worn out. Gretchen mentions you should occasionally check the wear patterns on your shoes and inserts and replace them when necessary.
The bottoms of your shoes may show uneven wear patterns and this may vary depending on the exact brand and style of your shoes and/or if you have a tendency to over or under pronate. Outsole wear patterns depend on a variety of factors such as your gait, weight, sweat and how much and where you wear your shoes. For example, slippers worn indoors won't show the same wear pattern as a pair of work boots worn at the garage.
In a perfect world you would not wear the same pair of shoes every day. Rotating your footwear and insoles on a daily basis gives your shoes a chance to air out, dry out and recover. This is where Gretchen recommends having two pairs of work boots, two pairs of running shoes, two pairs of hiking shoes, etc. in your wardrobe so you can extend the life of your footwear.

Inserts, insoles and orthotics help solve a variety of foot ailments.
Shoe Fitting Tip #5 - All About Insoles and Orthotics
There are cost effective things you can do to adjust your footwear, such as using inserts, insoles and orthotics, to help reduce foot pain. Gretchen even tells her customers they can bring their current shoes to their consultation for an evaluation. "Many people would actually benefit from adding over-the-counter inserts to their shoes, but some of the people I work with need the added benefit of custom-made orthotics."
While most shoes come with some kind of inserts or insoles, Gretchen mentions that the majority of these inserts do not offer much in the way of cushioning or arch support. You can find many styles of insoles, with options from memory foam to metatarsal pads, at Family Footwear Center. You also have the option of getting Aetrex 3D printed custom orthotics at our stores in Manchester and Bennington Vermont and Troy, New York.
Shoe Fitting Tip #6 - Small Adjustments are Key
Sometimes even the "perfect" shoes needs a few micro adjustments to dial in the fit. Gretchen's top special footwear adjustment techniques include:
Tongue pads
Metatarsal pads or inserts with a metatarsal button
Heel cups or wedges to lift shoes off your heel bone
Stretching the shoe to accommodate areas with bony protrusions
Bumping your heel on the ground before tying the laces
Special shoe tying techniques to accommodate wider or narrower feet

Above: Shop for footwear and running shoes in comfort at any of our five Family Footwear Center retail stores.
Shoe Fitting Tip #7 - Certain Foot Ailments Require Special Care
Your feet are the foundation of your body and effect every step you take. Your feet might feel fine right now, but if you are wearing the wrong type, style or size of shoes you could end up with problems in the future. Scheduling a shoe fit consultation helps you find the best shoes for your unique and specific needs from Plantar Fasciitis to Metatarsalgia.
Diabetic and arthritic feet, or anyone with knee, hip or back pain need special care and attention when it comes to fitting shoes. If you have any of these special issues, or balance problems, you would benefit from the services of a Pedorthist or a professional shoe fitter such as Gretchen.
Shoe Fitting Tip #8 - Get the Right Shoes for the Right Purpose
You need to wear the right shoes for the right purpose. While you can walk in a running shoe, in general, Gretchen does not recommend wearing a walking shoe to run in. There are tons of great running-specific athletic shoes and sneakers to choose from at Family Footwear Center for your next 5K, half marathon, triathlon, adventure run or trail running event.
Gretchen also does not recommend going barefoot or wearing house shoes that do not have support. Instead, she says shoes like Glerups rubber sole slippers or Taos clogs with cork outsoles are the perfect, supportive shoe for everyday indoor use.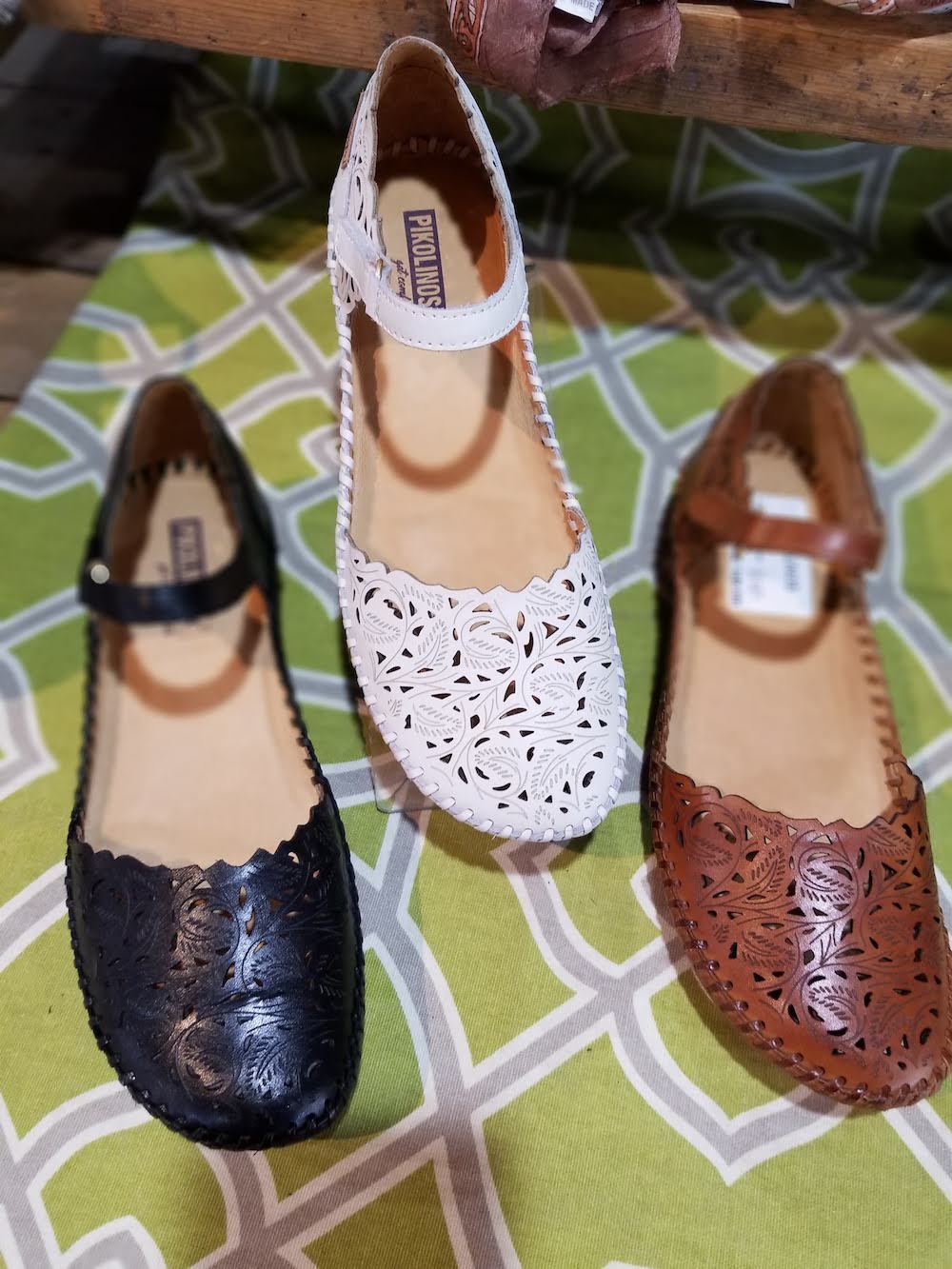 Above: Make a great pair of dress shoes an essential part of your fashion footwear wardrobe.
Bonus Shoe Fitting Tip
One final tip is to make sure you have a great pair of shoes to wear at weddings and other special events. You do not want to be that person at your sister's wedding carrying around your ill-fitting dress shoes in your hand because your footwear is too uncomfortable to dance the night away.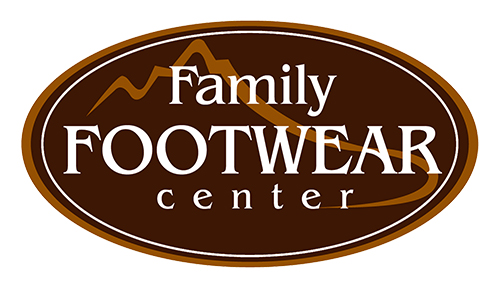 Gretchen also mentions that many people downgrade their shoes when they travel or go outdoors to cut the grass or work in the yard. "Do not make that mistake — when you are participating in activities that have you walking the most — wear the best footwear."
Schedule Your Free Footwear Consultation
The next time you are looking for answers on how should shoes fit, follow these top tips from our in-house foot specialist. If you need help finding the perfect shoes, Certified Pedorthist Gretchen Lima provides complimentary consultations at Family Footwear Center's Manchester, Vermont store.
Her motto is, "improving lives one foot at a time, one shoe at a time, one step at a time." Contact our Manchester shoe fitting store today and make an appointment for your FREE foot fit consultation with Gretchen: 802-362-4378.
Family Footwear Center
We Fit You Best
References
1. Buldt, A.K., Menz, H.B. Incorrectly fitted footwear, foot pain and foot disorders: a systematic search and narrative review of the literature. J Foot Ankle Res 11, 43 (2018). https://doi.org/10.1186/s13047-018-0284-z