Posted by Cara Spindler on Nov 20th 2023
Real American Made Work Boots - Elusive as a Yeti
by CARA SPINDLER

Real American Made Work Boots are so hard to find, it's like searching for a Yeti!
Over the last six years, U.S. consumers have been rallying behind the Buy American fervor that has been sweeping the nation. It has become a source of pride again for workers in the USA to support America, and especially their fellow American workers.
On April 18th of 2017 President Trump signed his Buy American and Hire American Executive Order. It was enacted to help further the US Economy, support the American workforce and to reignite our pride in purchasing products made with true American Craftsmanship.
And while the trend of solely buying real Made in the USA Work Boots is on a major upswing, so is the amount of false and misleading claims made by less than reputable footwear companies, all in the hopes of capitalizing on your patriotism.
Like a reported sighting of a Yeti, many people claim they have spotted these elusive pairs of authentic U.S.A. made boots in local stores, on the internet, or even on Amazon, only to later discover that they weren't really USA Made work boots at all.
They were a facsimile; a fake, a fraud.
Nothing could be more infuriating than spending a lot of money on what you thought were real American work boots, only to find out they were made overseas, imported and then just boxed up in some warehouse that happened to be on U.S. soil. And all while, that manufacturer was making shady claims of their product's USA Made "authenticity."
This makes the cautionary old adage of Buyer Beware more important now, than ever before.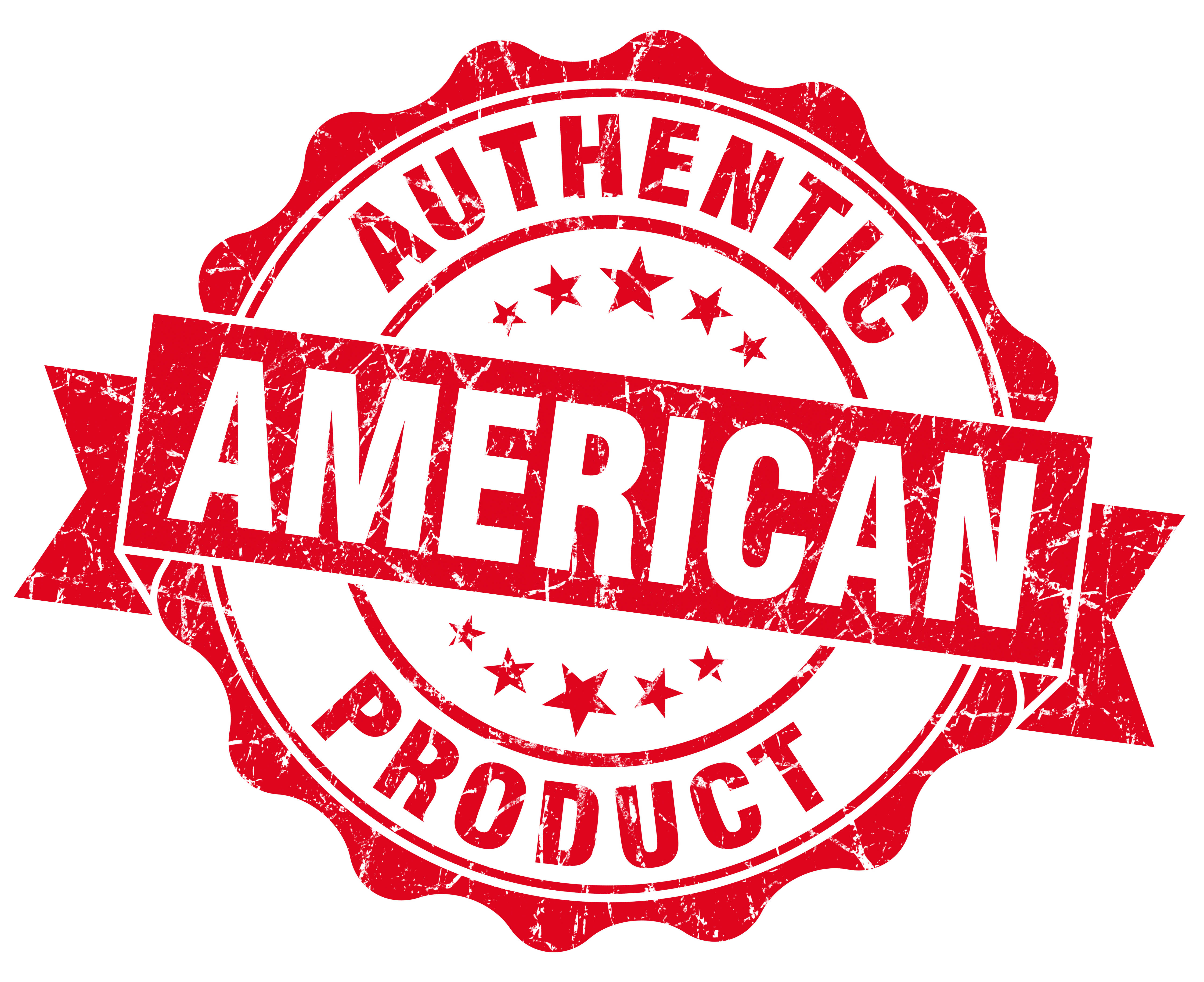 How Can You Tell if Boots are Really Made in America?
The Federal Trade Commission (FTC) has laid out specific guidelines for all manufacturing companies to follow when making claims to the public about where their products are made.
The FTC makes distinctions between the varied American Made product claims and you need to be aware of them if you are planning to spend a lot of money on real Made in the USA Logging Boots or USA Made General Utility Boots.
It is important to note that there are only subtle differences separating each of the distinctions of American made products claims.
If you are in search of work boots that are truly American Made in some way, shape, or form, it will be to your benefit to become savvy with these four main terminologies:
Made in the US Berry Compliant
Handcrafted in America
Assembled in America
American Made by a Foreign Country

"Made in the USA" - The Top 4 Claims Made by Work Boot Manufacturers
Made in the USA" - Berry Compliant

The Berry Amendment was originally passed by Congress in 1941, to assure that the Military was outfitted and fed with only bonafide American Made products.

Being Berry Compliant is the grand-daddy, the superstar if you will, of all the Made in the USA claims out there. It is Americanized goodness in all its purity, and it can almost seem ethereal when you actually find a pair of work boots that meets these very rigid standards.


Work Boots that are USA Made from start to finish are called Berry Compliant.

Unless an exception under the Berry Amendment applies, being Berry Compliant means that the manufactured item must be grown, reprocessed, reused, or produced in America, whether they are purchased as end items, materials, or as small components.

Producing a product that is Berry Compliant showcases a company's level of commitment to America and to its workers.


Danner Boots and Rocky Boots both make a line of Berry Compliant Work Boots



In the specific case of Danner Boots, Danner wants their customers to be aware of their commitment to making a line of Berry Compliant American Military boots, as well as some Berry Compliant Duty & Tactical boots. Danner states that their Berry Complaint boot styles are "...crafted from start to finish in their Portland Oregon facility."


Rocky Boots has made a commitment to produce Berry Compliant Made Work Boots for the Postal Service Workers, Law Enforcement Personnel, and for the different branches of our U.S. Military.forces.

Rocky states:
"We build the world's most advanced military and service boots for those serving our country and their communities. Rocky has been serving American Heroes since 1932 - making the best boots in the world, for the world's best men and women."



So what exactly makes a work boot Berry Compliant ?


The work boots you purchase will have been made out of 100% USA made materials. Every single component used in the boot's production; from the leather uppers, to the fabric in the linings, to even the smallest eyelets will have been sourced only from America. (*barring any exception that may apply to the Berry Amendment.)


The work boots must have been made on American Soil: most significantly; the boot's final production and assembly stage. This stipulation includes not only the 50 states and the District of Columbia, but also includes any and all US Territories and its possessions.



Why do Berry Compliant products carry such a high price tag?
The cost of making products on American soil is more expensive because the manufacturer is not importing all of their materials and components from much less expensive overseas suppliers.


Overall taxes in America are higher than those found in many other countries, even on the smallest materials and components purchased to use in the production of the work boots.


USA workers garner a much higher wage for their work compared with workers in other countries, because American Leather-Crafters are highly trained Artisans in their field. They take immense pride in handcrafting a product that is built better and made to be more durable, than similar, cheaper imported models.


Supply and Demand. There are always American workers who are looking to buy only American made work boots. They have come to demand a premium quality work boot, with a more generous fit and they are willing to pay top dollar to get a top quality pair of work boots.


"Handcrafted in America"
The term "Handcrafted in America" says exactly what it means, but should not be confused with the Berry Complaint designation.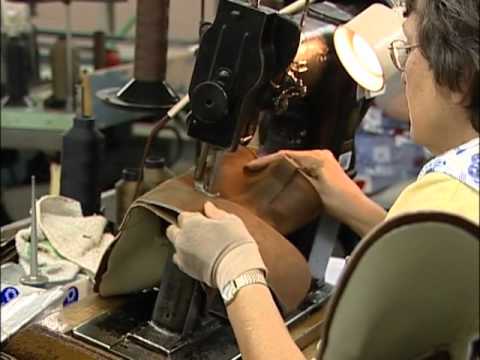 If a pair of work boots states they have been Made in America, it indicates that the manufacturer has expert Leather Artisans handcrafting its work boots in a factory on American soil. However, the FTC will not allow these work boots to carry a tag that says "Made in the USA." Instead their tag, or box, must specifically state they have been "Handcrafted in the USA."
What is the subtle difference here?

In this instance, the company has elected to search the globe for the absolute best materials and components they can find, to use in their manufacturing process.

Sometimes this will mean importing premium leathers for the boot's uppers, or it may be importing world-class rubber outsoles for their work boots.
The actual manufacturing process, however, is done by true Leather Artisans in America that will shape and craft the boots on American "lasts." Lasts are foot-molds that are modeled after the real shape of an American worker's feet. Many imported work boots are made on much narrower and shorter lasts.

Carolina and Chippewa both make work boots that are Handcrafted in the USA


Carolina Shoe Company currently makes a line of 33 work boots that are UNION MADE from global parts, in their factory in Martinsburg Pennsylvania. The result? Work Boots that are made with only the best globally-sourced leather and components, that are hand-crafted around the American Worker's foot, so they have a more generous, wider fit. True American comfort!

Another popular boot manufacturer that makes premium work boots that are Made in America with global parts is Chippewa Boots.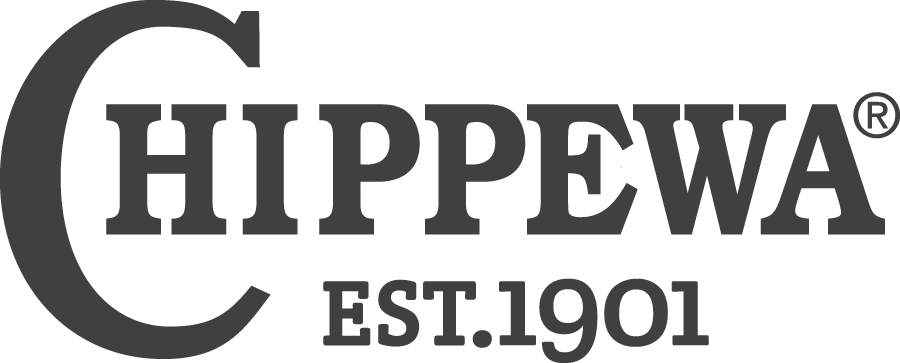 Chippewa takes pride in stating that, while they may outsource their materials for their USA Boots, they do this only to ensure that the best possible materials go into their work boots, such as world-renowned Vibram Outsoles that must be imported.

Chippewa's line of USA work boots are always handcrafted in their factory in Carthage Missouri, which is staffed 100% by American Workers.
Long Production Delays Can Happen with USA Made Styles
Because the quality of work boots that are the handcrafted by true American Artisans is so much better, the process understandably takes longer than if they were hastily machine produced.
Therefore, it important to note that very high quality correlates to very high standards, which becomes time-consuming for a handcrafted process. This can be frustrating for customers when the surplus demand for USA Made work boots becomes extremely high. In this regard, there is value in placing a back-order to secure a pair of American Made boots, but this also requires a lot of patience.
A typical 10-12 week work boot production cycle can instantly be halted because one of their globally-sourced materials, such as the imported leathers, did not pass their rigid quality control inspection for thickness, color or blemishes.
If this happens, the company has to await another shipment of premium leathers, causing production delays of a few weeks, on up to a few months. Back-Orders can quickly fill up as customers secure their place in line, waiting for a pair of these work boots to finish production.


"Assembled in America"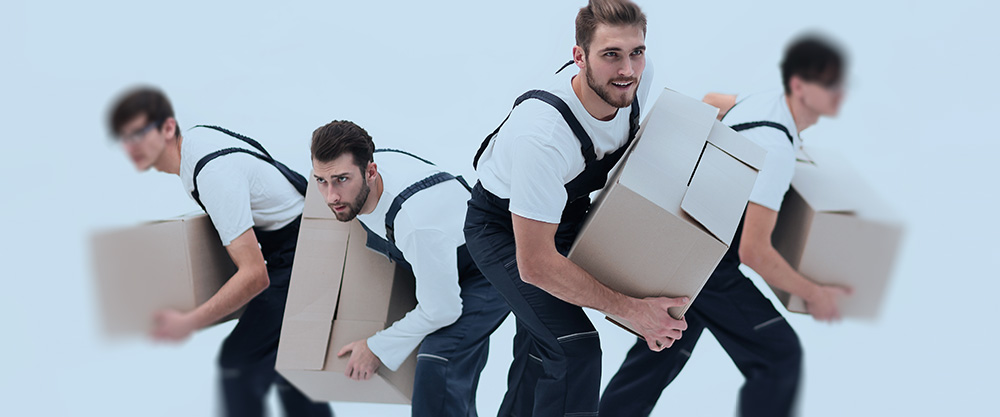 There is no quality hand-craftsmanship involved in this process whatsoever.

Many people find the term "Assembled in America" to be very confusing. While this term may sound similar to "Handcrafted in America," it is completely different.
These products are not handmade. Instead, these items are actually machine made.
Using the ambiguous Assembled in America terminology, footwear manufacturers may subtly try to infer they have American workers laboring to make their work boots at American facilities, just to mislead you.
However, the Assembled in America label just means that workers on American soil are doing a hasty, minor assembly of products that are machine-made overseas, prior to packing them up for shipment to the consumer.
"American Made" - but by a Foreign Country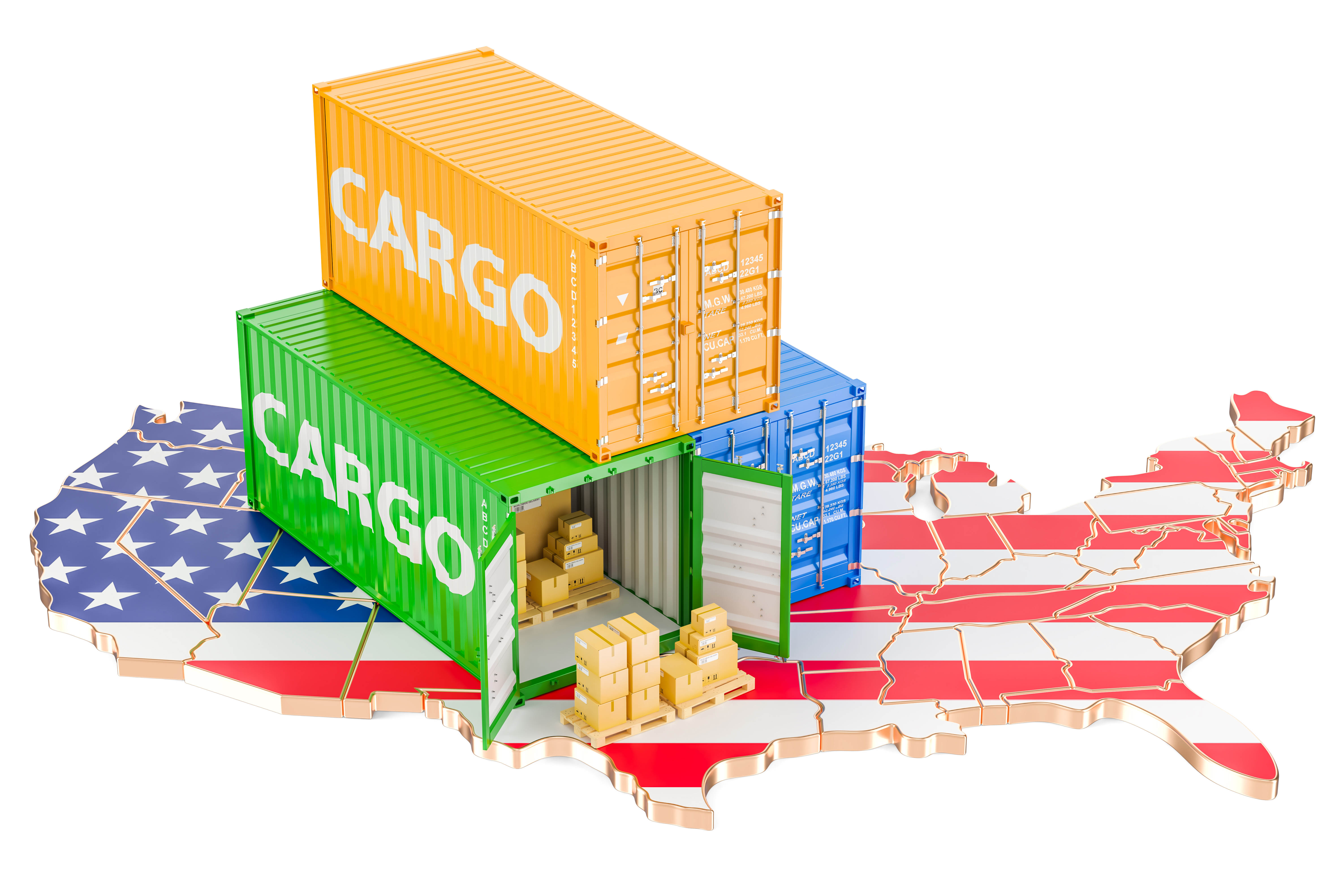 The FTC guidelines are protective of the American consumer and the FTC works to prevent American owned companies from misleading the general public.

American companies are always free to make their work boots in another foreign country. But if so, they cannot import them with any tags or labels that say "USA Made."

Even if the boots contain materials and components that were sourced from America, the final substantial stage of production has been done on foreign soil, not on U.S. territory.

Although they may be an American Company using American made materials, the boots still do not qualify as a "Product of America." The FTC states that these types of imported products must be stamped as being made in the country of their origin.

Therefore, if an American-owned company produces work boots in the country of China, using American Made parts and components, and then imports them to the USA, the work boots must clearly indicate that they are imported and that they were "Made in China."


Violating FTC Guidelines has Severe Penalties



Penalties for violating the FTC Guidelines can be severe.

For example: when the former president and CEO of Wellco Enterprises and Tactical Holdings Operations, Vincent Lee Ferguson, was caught selling boots labeled Made in the USA to the United States Government, that were actually made over in China.

The Wellco Boot Company had been producing U.S. military boots in China and tagging them as being Made in the USA before shipping them to their factory in the United States. From there they sent the boots on to the U.S. Armed Forces.

Luckily, US Customs discovered this and seized two of Wellco's shipments.

After being caught, Ferguson made sure that future Wellco boots made in China came into the US with the proper labels that read Made in China. But again he tried to deceive the government.

These new labels that were put on the boots at the factory in China were just tear-away labels. Once they reached Wellco's USA factory, the factory workers were told to simply tear them off, prior to shipping them out to the U.S. Military. But again, he got caught.

The Outcome? Ferguson was sentenced to prison for 41 months for defrauding the US Federal Government. Other Wellco employees faced penalties as well.

. Read the TimesNews article here.



One Final Thought
Our US Government works hard to help consumers in their quest to buy authentic American Made goods.

They also appreciate the public alerting them to any companies that may be making false, or misleading claims, about where their products have been made.
Consumers can file a complaint at any time with the Federal Trade Commission (FTC) by calling:
FTC-HELP ( 1-877-382-4357).

The FTC's Enforcement Enforcement Policy on US Made Products can be found here.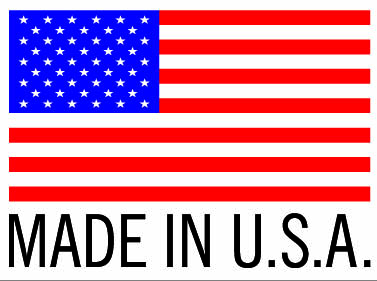 DISCLAIMER:
The Information provided above is general information and is partial and not definitive. The statute and regulations should always be reviewed for the definitive rules that apply to individual fact situations.
********************************************************************************************
Shop our collection of USA Made and Handcrafted in America Work Boots here!

*********************************************************************************************

7 Best Landscaping and Landscape Construction Boots

by CARA SPINDLER
Expert Advice on the Best Boots for Safety and Performance .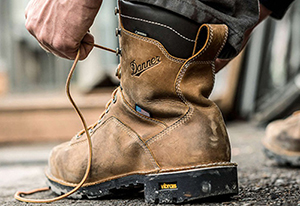 *************************************************************************************
6 Best Lineman Boots | Expert Guide to the Best Pole Climbing Boots
by CARA SPINDLER